And so it begins. A global community is on the move to gather at the biggest event of the year where three thousand ethereans will enjoy up to ten conference halls/rooms over a period of four days starting tomorrow.
Coinciding with their Independence Day, Prague welcomed them all with a fireworks display. Celebrating what may well be one of the key gathering in ethereum's young history.
For here perhaps is where a new world starts as the march towards Ethereum 2.0 may now be on a countdown.
Surrounding the palace of culture, blockchain related events are everywhere. Some have tokenized tickets on ethereum's blockchain, but not Devcon itself. There, ID is required unless you go talk to Hudson Jameson.
There is so much going on, Devcon can even be the sideshow if one wants, with Prague so honored during a week long event when this city of history may well briefly become a blockchain city.
A more literal innovation park of 100 square miles (160km) may well be announced. Guessing they've kept all for months. The time now has come.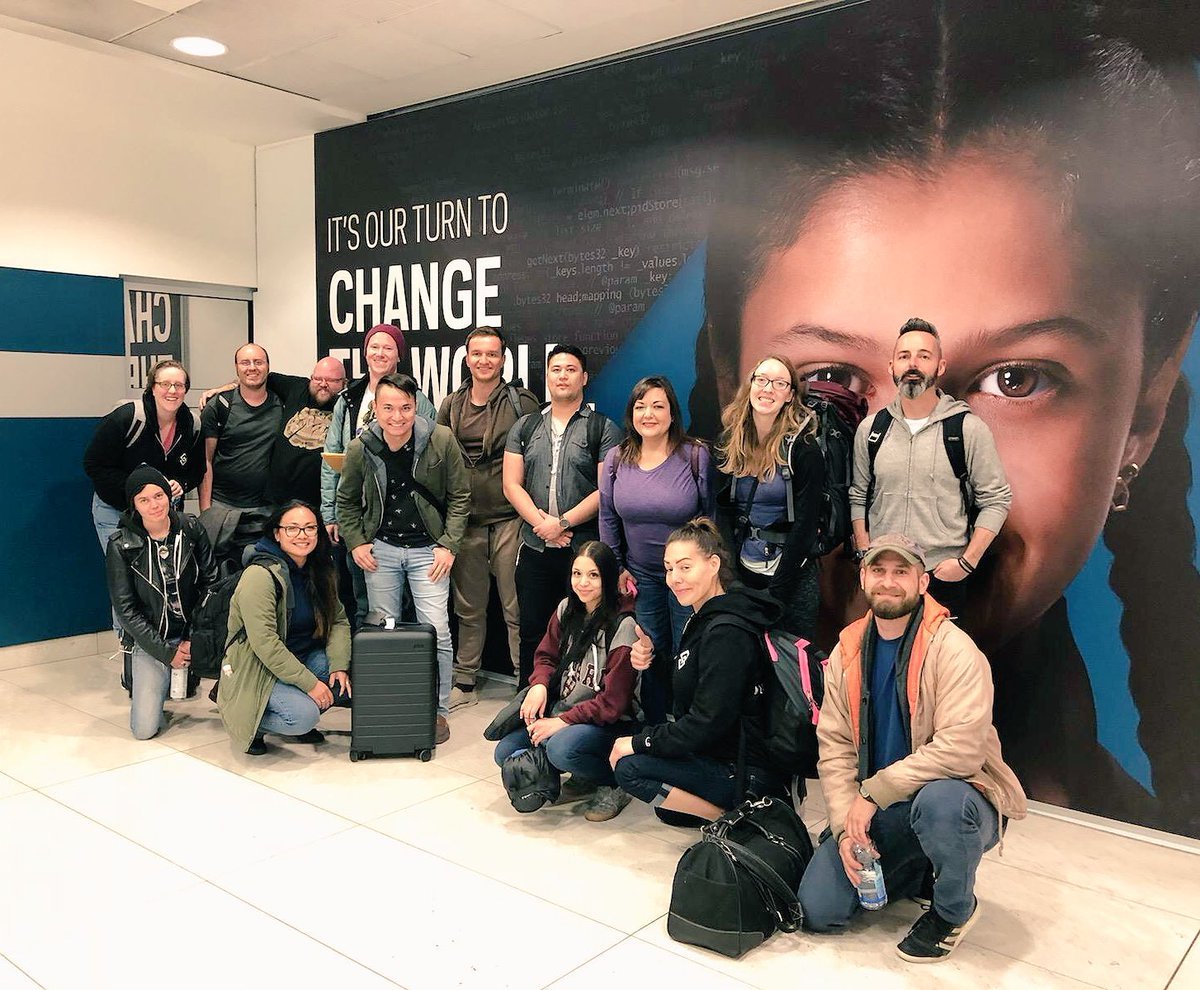 Only Devcon Shanghai can be compared in anticipation. Now, the stage is far bigger. The topics a lot more focused, and the stakes far higher for a vision may well be laid over the next few days.
Ethereum is to transform into a brand new blockchain. A grand endeavor that excites, but also highlights just how much activity we should now be expecting in the coming months.
In transition this community, with code not pickaxes, digging laptops not the ground, so to build the foundations for a new world they hope to bring about.
Marching towards a new blockchain. And it is here where it may all really begin. A masterclass on the world's most advanced, decentralized, and most secure public blockchain will be given to the lucky smart men and women who can attend.
How to build, should be the byline, because that's exactly what they will learn from some of the brightest minds in this space and in the world.
Devcon IV, what will history decide? Will the lakes and the miles stand in the way of promised land? Or are we there, now just have to bring in the artists and sing for Prague?
The make or break Devcon, for here it begins. A new world, Ethereum 2.0. So far it has been "play," but as the year of optimism nears, the pickaxes and the shovels might start to ring.
Thanks for all the pictures eth twitter. Poetry light and metaphors sky-high would have been difficult otherwise.
Copyrights Trustnodes.com