The crypto space has scored two big wins in this mid-term election as two crypto friendly candidates become governors of California and Colorado.
Gavin Newsom scored big, winning 59% of the votes. The Democrat defeated John Cox (R) to become California's governor.
He has the backing of the Winklevoss twins, who collectively donated $116,800 to Newsom's campaign up to December 2017.
That was in fiat, but he has a BitPay page where US citizens can donate in crypto, limited to bitcoin or bitcoin cash.
Newsom does not appear to talk much about blockchain tech, with his support for this space being more subtle. In 2014, he said:
"I should promote the technology ever so subtly by saying I'll accept bitcoin in the campaign."
Jared Polis has taken over Colorado, wining by 51.6% against Republican Walker Stapleton who managed only 45%.
Polis has been a big supporter of this space since at least 2014. His campaign page has a whole section on blockchain, where he says:
"My goal is to establish Colorado as a national hub for blockchain innovation in business and government. I believe strong leadership will put Colorado at the forefront of innovation in this sector – encouraging companies to flock to the state and establishing government applications that save taxpayers money and create value for Colorado residents."
He too accepts donations through BitPay which currently is limited to only bitcoin and bitcoin cash, no ethereum.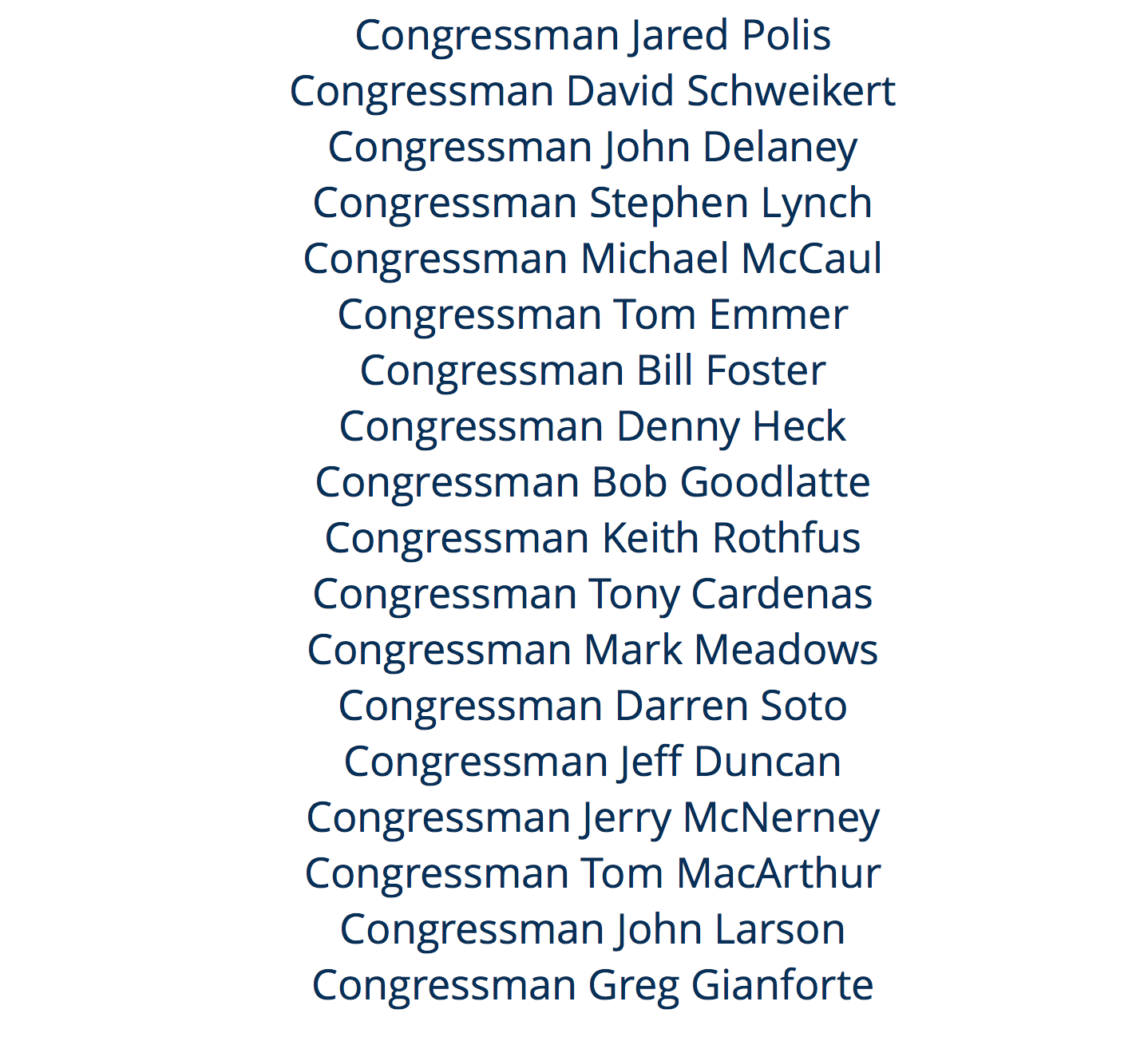 Most of the above members of the Blockchain Congressional Caucus won in this election, but how the above list of 18 Congressmen – not one woman – will change, remains to be seen.
Polis has obviously left to become governor. So the above list will need to be updated. We'd like a 10x increase. A crypto sweep of congress.
Alas, the picture was a bit more mixed. No new anti-crypto candidate has entered congress as far as we can see. There were some who had anti-bitcoin campaigns, but they lost to neutral candidates. There were some who had pro-crypto campaigns but also lost to neutral candidates.
The most hated congressman in the crypto space, Brad Sherman, won 70% of the vote. He has been sitting in congress since 1997, hogging the seat and in effect stealing it from a new generation.
California's 30th congressional district apparently did not care about all sorts of allegations. The #metoo movement seemingly having no power there, so we might have to listen to more Sherman drivel.
There hasn't been any other big movement as far as we can see, with it perhaps a bit too early to say whether the American legislature has become overall more friendly to this space. The two big governorship wins might suggest so, but the picture is mixed.
Copyrights Trustnodes.com