The march towards mainstream integration continues as what may be leaked images of Samsung S10 show an integrated crypto wallet.
The leak apparently came from what looks like a cryptonian with Sammobile claiming they've confirmed it, but they don't say how they did do so. Not mentioning even that there were any sources, let alone who the sources might be.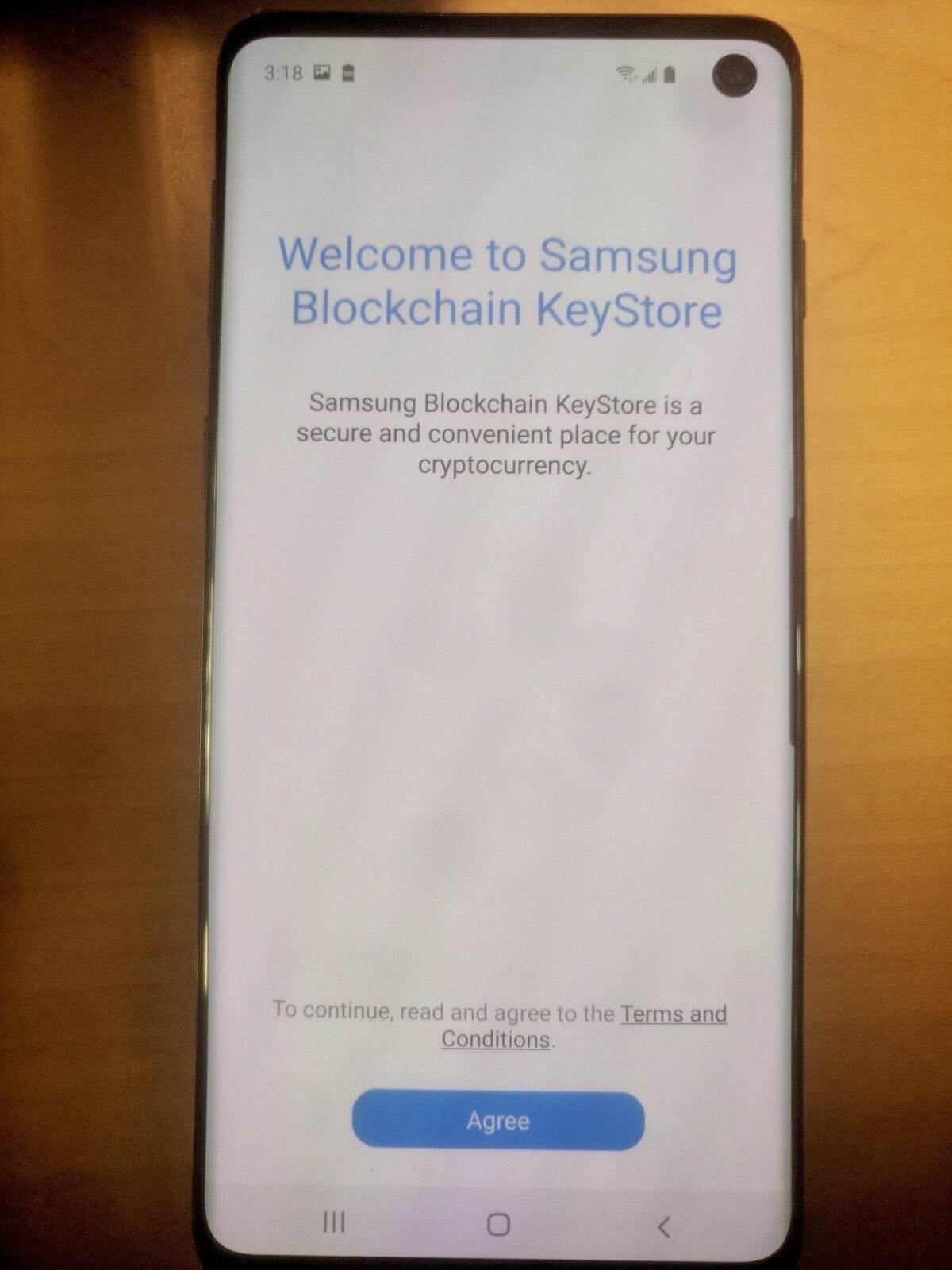 It is believable, however, that Samsung might want to enter this area because it would probably give them a competitive advantage.
They of course joined the Ethereum Enterprise Alliance back in 2017, which was followed by quite a few crypto related Samsung news.
There have also been a number of other "blockchain phones" which may have forced them to effectively copy. This image, however, is curious: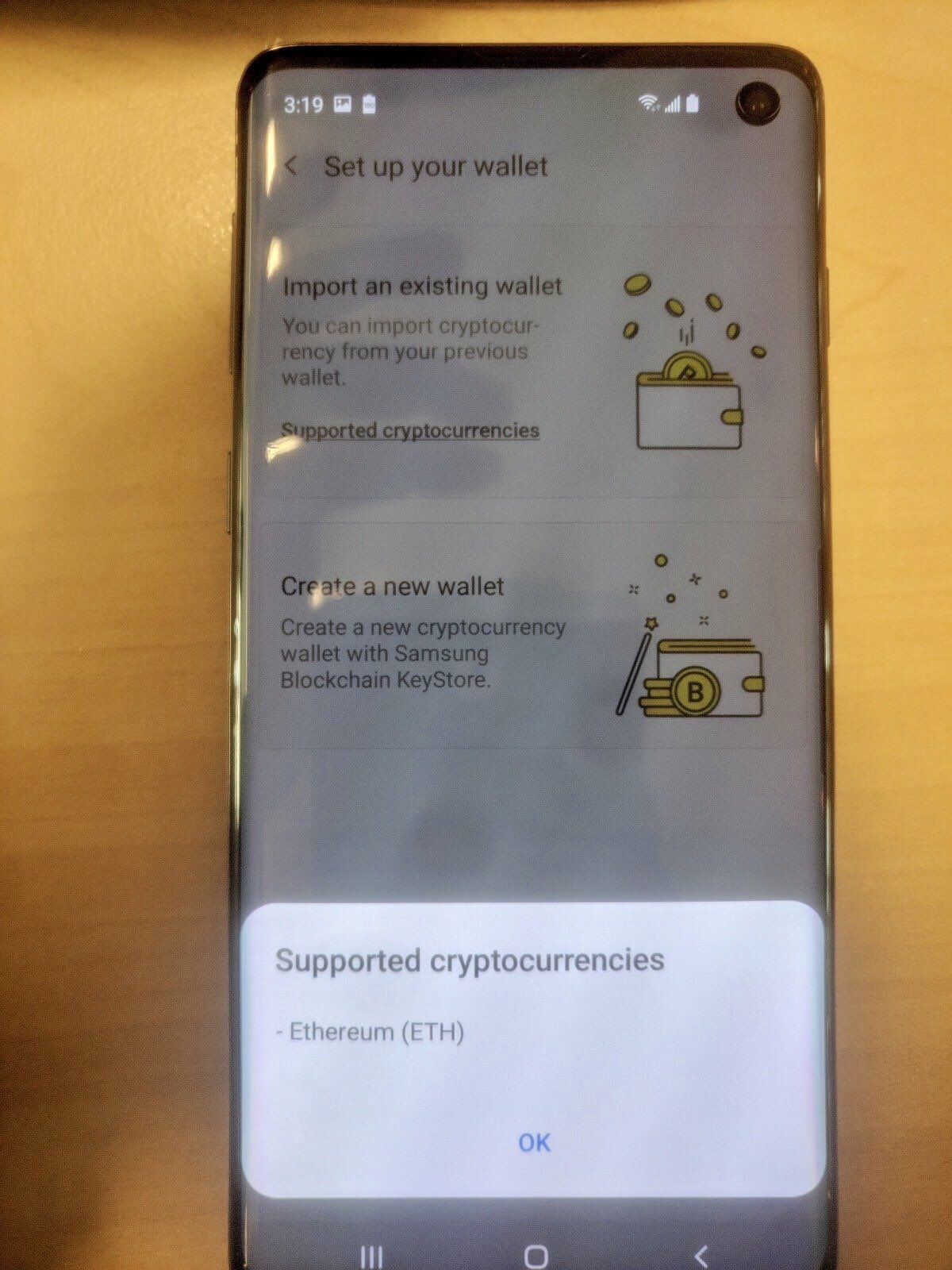 "The screenshots of the Samsung Blockchain KeyStore only show support for Etherium, but I'd wager the app will allow most major currencies by launch time," AndroidPolice says.
With that one sentence so melting our hearts because it is far too cute. Etherium. Straight from 2014 Bitcorn.
They've all learned now how to spell the latter, but it looks like even "reporters" still have no clue of what ethereum etherium is.
They're far from being the exception. We still haven't found anyone in the wild who knows what ethereum is and we always ask after wondering if they heard of bitcoin. Yes, of course, is the answer. What about ethereum? Huh, what's that, the reply followed by silence as they go off googling mighty eth.
Mighty because ethereum has apps, or dapps as they call em. Hence the blockchain store, or the dapp store had they been smarter.
It may, however, just be a simple wallet, which would be very boring although some say it would be hardware based so more secure. Dropping the phone or dropping some water on it to evaporate your crypto, however, can only have so much security.
Play money store, therefore, useful for say up to $100 worth of crypto, the rest kept in a "savings" account in cold storage. Yet Samsung could be very smart if they wanted to.
They could compete with Coinbase's Toshi or Status and effectively launch a blockchain browser to take on Apple's Safari too, so integrating ethereum in the browser and thus making the MetaMask plugin irrelevant.
Yet whether the old tech giants can keep up with this very new space or are instead content with just a play wallet for a bit of marketing, remains to be seen.
Copyrights Trustnodes.com