Kraken has just informed its customers that they now can trade regulated futures on its exchange with margins of up to 50x after a nine-figure acquisition of Crypto Facilities, a London-based FCA-regulated digital asset exchange.
"This nine-figure deal is Kraken's largest acquisition to date and one of the largest in the history of crypto," Kraken said.
Crypto Facilities offer futures on Bitcoin, Ethereum, Ripple, Litecoin and Bitcoin Cash and also calculate the CME CF Bitcoin Reference Rate that powers the CME Group's Bitcoin futures.
"Today, Kraken becomes the first and only crypto exchange to offer both spot and futures trading to clients," Kraken said with the exchange to offer 50x margins on bitcoin, ethereum, litecoin and bch while ripple will have only 25x and a btc futures trading pair.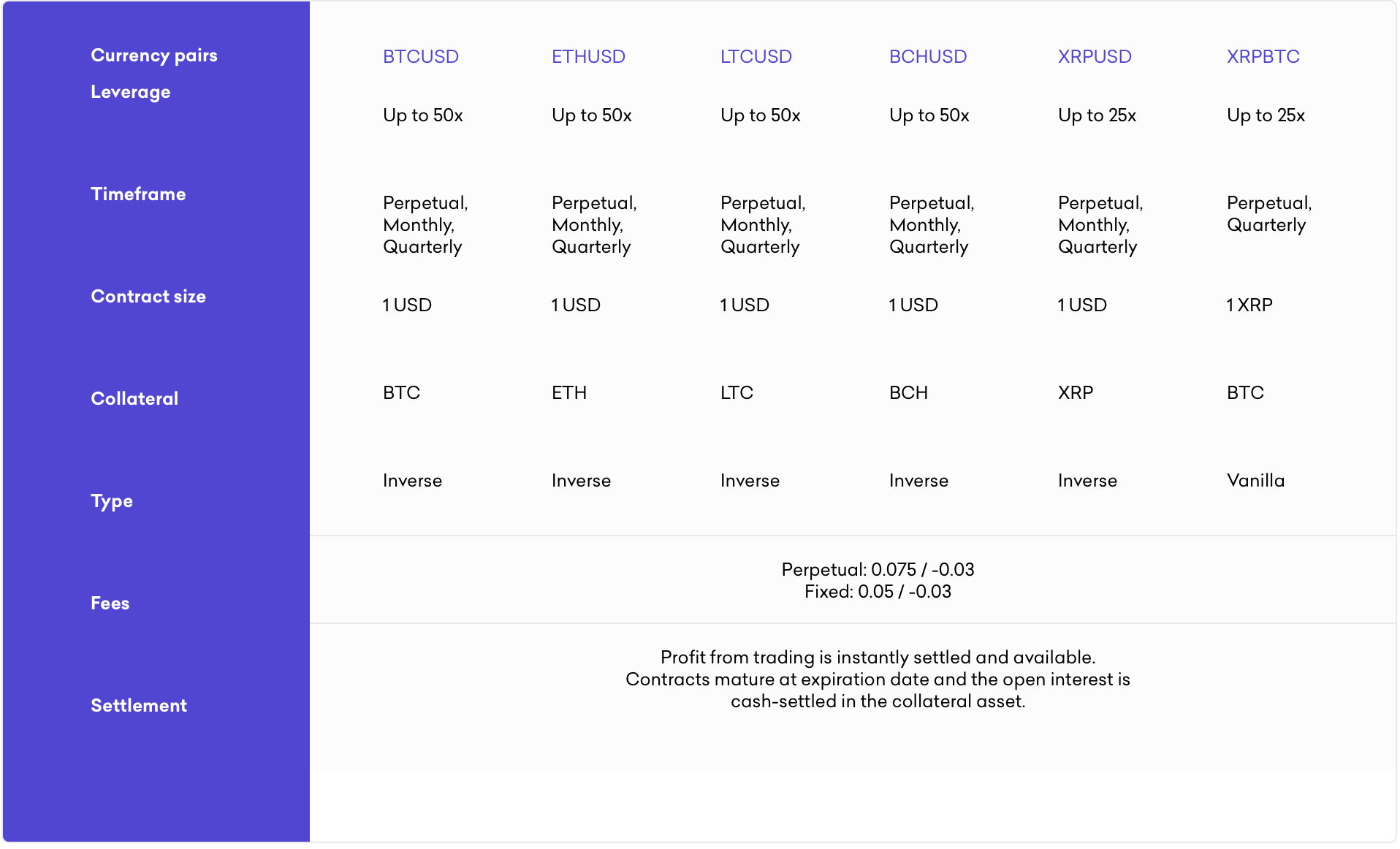 Timo Schlaefer, Crypto Facilities CEO and Founder, said: "It has been our mission to build the most sophisticated, powerful and user friendly cryptocurrency trading platform. Teaming up with Kraken allows us to innovate the next generation of products and tremendously boosts the value we are able to provide to our clients."
Futures trading on Kraken are not available to American citizens, with Trustnodes being told most countries are eligible, except the US for now. The exchange publicly said:
"Clients based in the US, as well as certain other areas, aren't eligible for futures trading. We'll let you know if that changes."
Kraken says they processed nearly $90 billion in trading volumes last year while its OTC desk handled over $2 billion in trades, making them one of the biggest crypto exchange as well as one of the oldest.
Just how much they paid for Crypto Facilities is not known, but the start-up was part of Barry Silbert's portfolio through the Digital Currency Group.
"Huge congrats to Timo and the rest of Crypto Facilities team on a fantastic outcome. And thrilled to see you're staying in the DCG family at Kraken," Silbert said.
While Jesse Powell, Kraken's CEO, said of Crypto Facilities: "awesome team, awesome product." Further adding:
"Over the coming months, our teams will continue to enhance and expand these offerings. We've got great stuff in store for traders and institutional clients in 2019."
This is the very first regulated futures product from a crypto exchange with settlement and collateralization being in the crypto that is to be traded.
Unlike CME or CBOE futures which never touch cryptos and are purely dollar based, in Kraken futures you deal with BTC if you are trading BTC/USD, in eth if trading ETH/USD and so on as detailed on their new futures page.
Copyrights Trustnodes.com