Binance Coin (BNB) has nearly doubled recently, rising to $8 from circa $4 last month on current trading volumes of $137 million.
The coin has once more gained a market cap above $1 billion, entering top ten for the first time after doubling from circa half a billion.
It is the only major coin to be in green today, bucking the trend while all else is red in an apparent continuation of the bear market.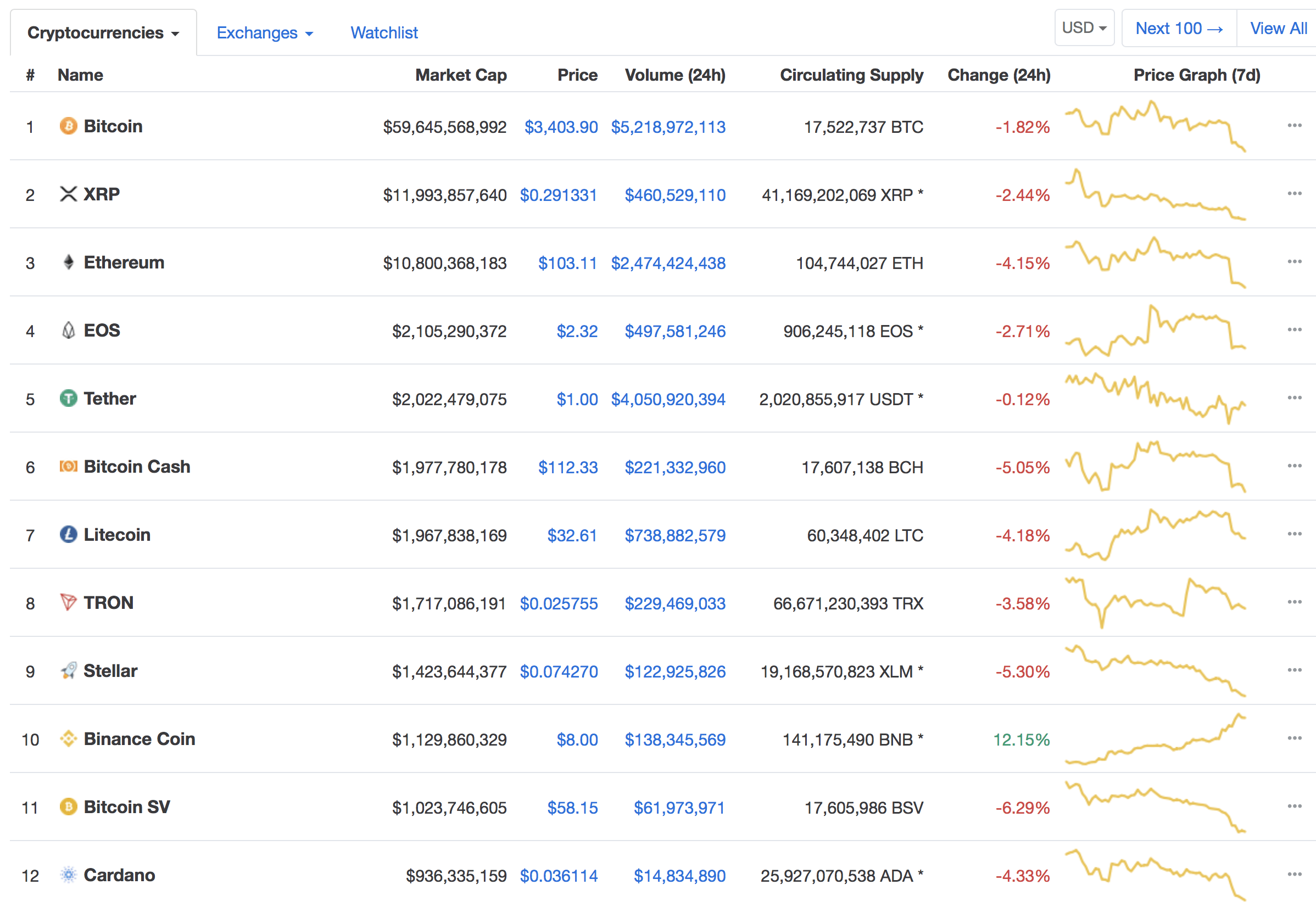 It isn't very clear why this is rising, but BNB is one of very few tokens that have dividends through buybacks or coin-burns. Their whitepaper says:
"Every quarter, we will use 20% of our profits to buy back BNB and destroy them, until we buy 50% of all the BNB (100MM) back. All buy-back transactions will be announced on the blockchain. We eventually will destroy 100MM BNB, leaving 100MM BNB remaining."
It appears they have burned 11 million BNB since 2017, bringing total supply down to 189 million from 200 million.
Some 1,623,818 BNB were burned this January 16th. That's worth $13 million, as much as they raised in an ICO in 2017 to fund the development of Binance which has risen to become one of the top global crypto exchange.
Meaning ICO investors have seen a 6,000% increase since the ICO, with this rising to be a major success story of the token model.
They've apparently made some $65 million in profit during the last quarter, with 20% of it, $13 million, burned about three weeks ago.
Price then gradually begun to rise since, making this the only major crypto token to turn bullish recently.
The ICO Launchpad
After securing funding through an Initial Coin Offering (ICO) for a now very successful business, Changpeng Zhao, Binance's CEO, is seemingly trying to open the opportunity to others through the Binance Launchpad.
That's a centralized platform where the BitTorrent token had its initial offering, selling out within minutes in raising about $7 million.
A new ICO is now planned for February 25, Fetch.ai, with The Fetch.AI token (FET) acting "as the medium of exchange, allowing autonomous agents to exchange tokens for data, services, and other goods within the Fetch.AI network, easily supporting machine-to-machine microtransactions."
Zhao appears to be supporting Fetch, stating: "The Fetch network is in a position to help overcome barriers presented by centralised systems for bringing data to life, leveraging an AI and decentralised solution.
We are looking forward to this project that will help create a decentralised digital world for the future of economic activities and marketplaces."
These tokens are usually on offer for eth or bitcoin and for Binance's own token, BNB, which gets some preferential treatment on the exchange by having its own trading tab and numerous trading pairs.
Some of the price rise, therefore, might be due to demand for BNB to buy Fetch, which hopes to raise about $6 million worth of crypto.
Copyrights Trustnodes.com