A speculated flight to safety might be seeing a pause as safe heaven gold and stocks as well as cryptos seem to have reversed positions.
After rising in August from $1,160 to a high of $1,325 last month, gold has moved down in the past few days, now standing at $1,305 at the time of writing.
Russia's President Vladimir Putin was stockpiling gold for much of 2018 to the point of overtaking even China. China itself was buying, as was Turkey, but it's not clear whether that has now slowed down.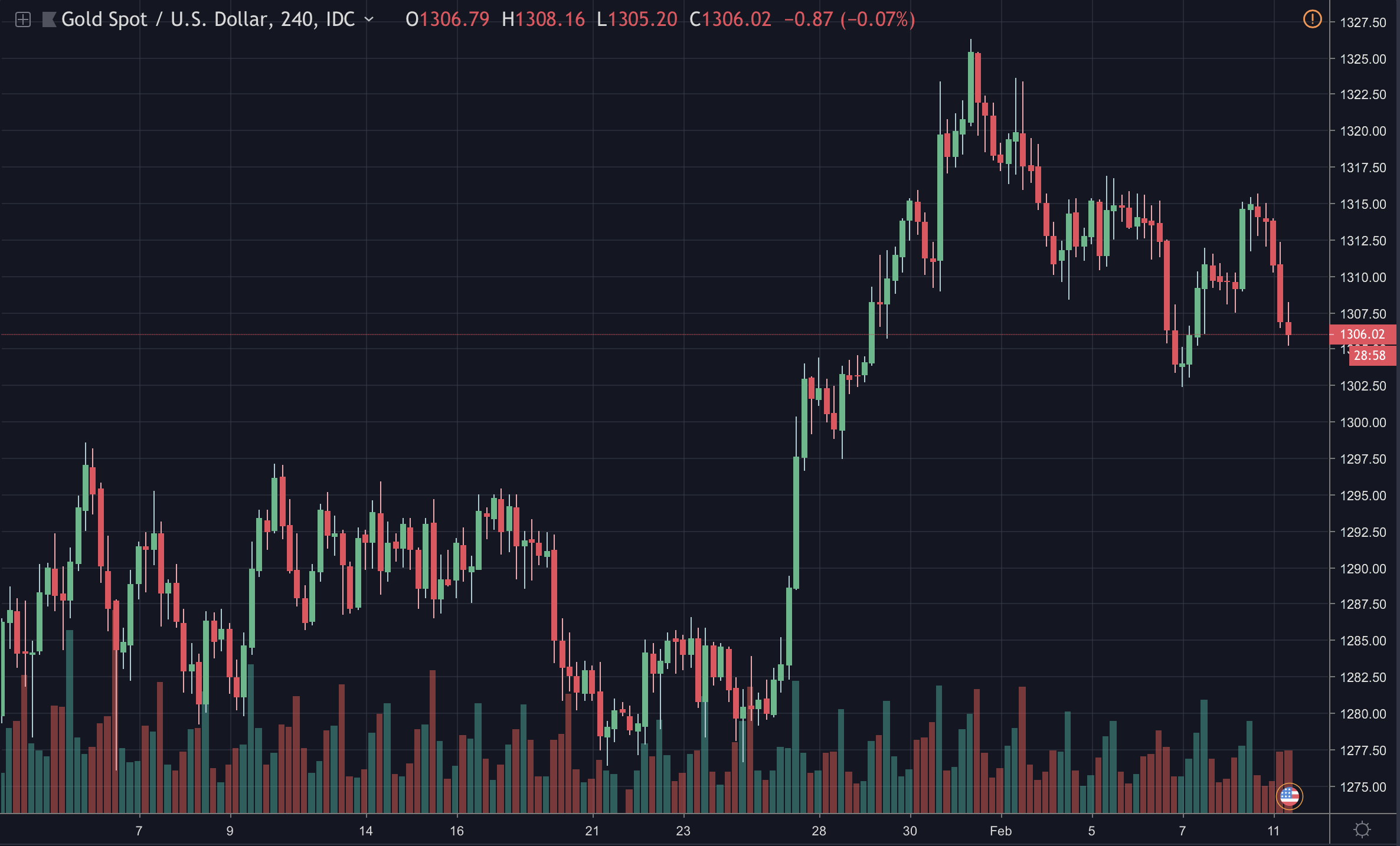 What is clear, however, is that stocks are seeing a sharp V recovery, reaching a local bottom in December of 21,700 to then rise above 25,000.
Fed Chairman Jerome Powell backtracking on his threats of more interest rate hikes might be one reason for the return of some bullish sentiment.
Another reason might be that the US economy is doing well, many public companies outperformed expectations and inflation is down to 1.9% from 2.8% or so.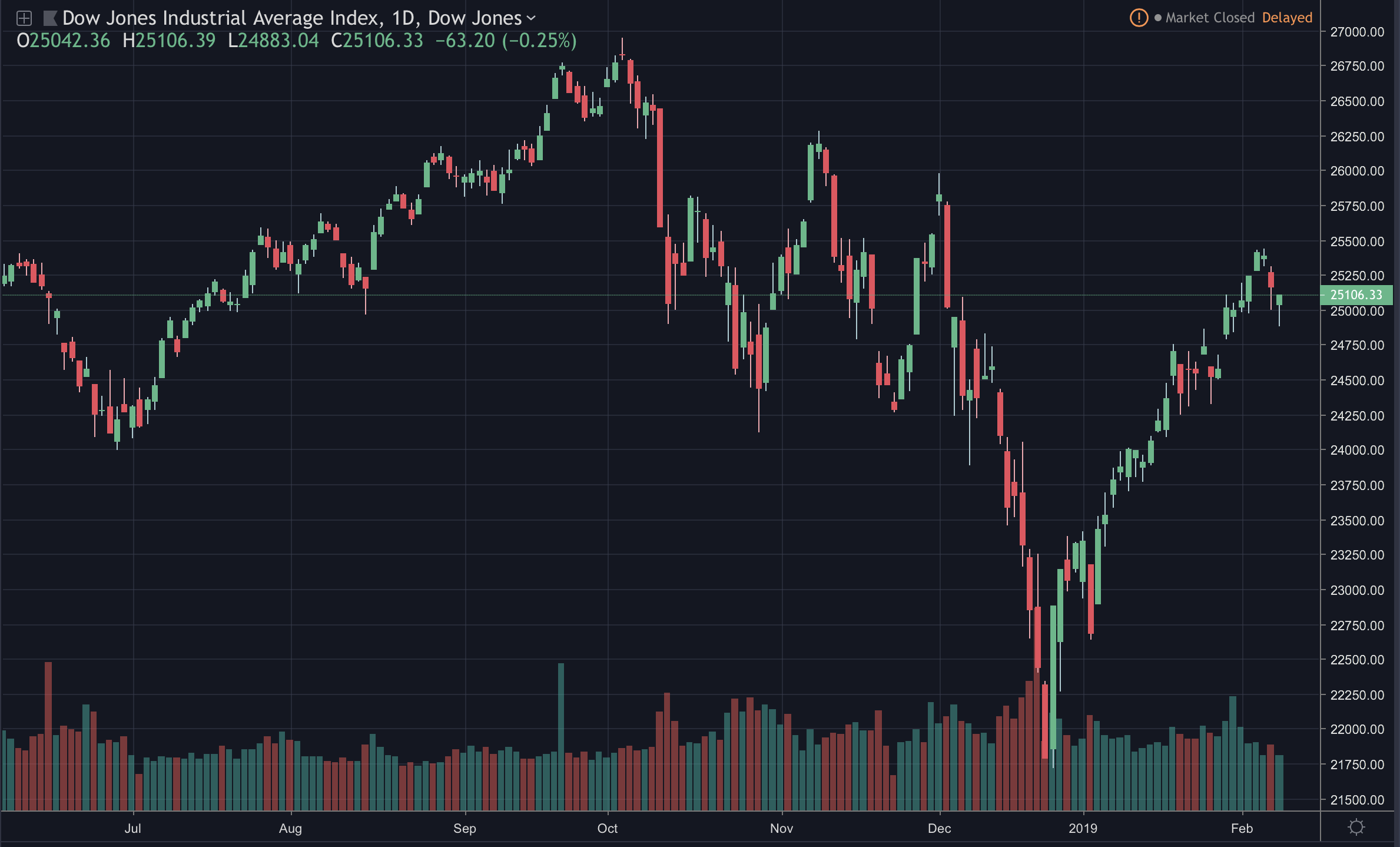 Interestingly, the dollar is up too. This fell a bit in December from 97.5 to 95, but has been heading towards 97 recently.
That means demand for the dollar is up. Which suggests exports are growing. Oil thus is up too from $50 a barrel in December to now $62.


In a potentially interesting development, cryptos appear to have been following stocks rather than gold.
2018 was one of the worst year for cryptos, as it was for stocks, while gold rose. Recently, cryptos have turned a bit green, as have stocks, while gold fell.
This relationship might make sense because last year's crypto plunge showed it to be a risky investment. A mini flight to safety, therefore, benefited mostly gold.
On the other hand, the top cryptos have a limited quantity, so giving them a gold like proposition. Making correlations only temporary as there are crypto specific factors that affect its price.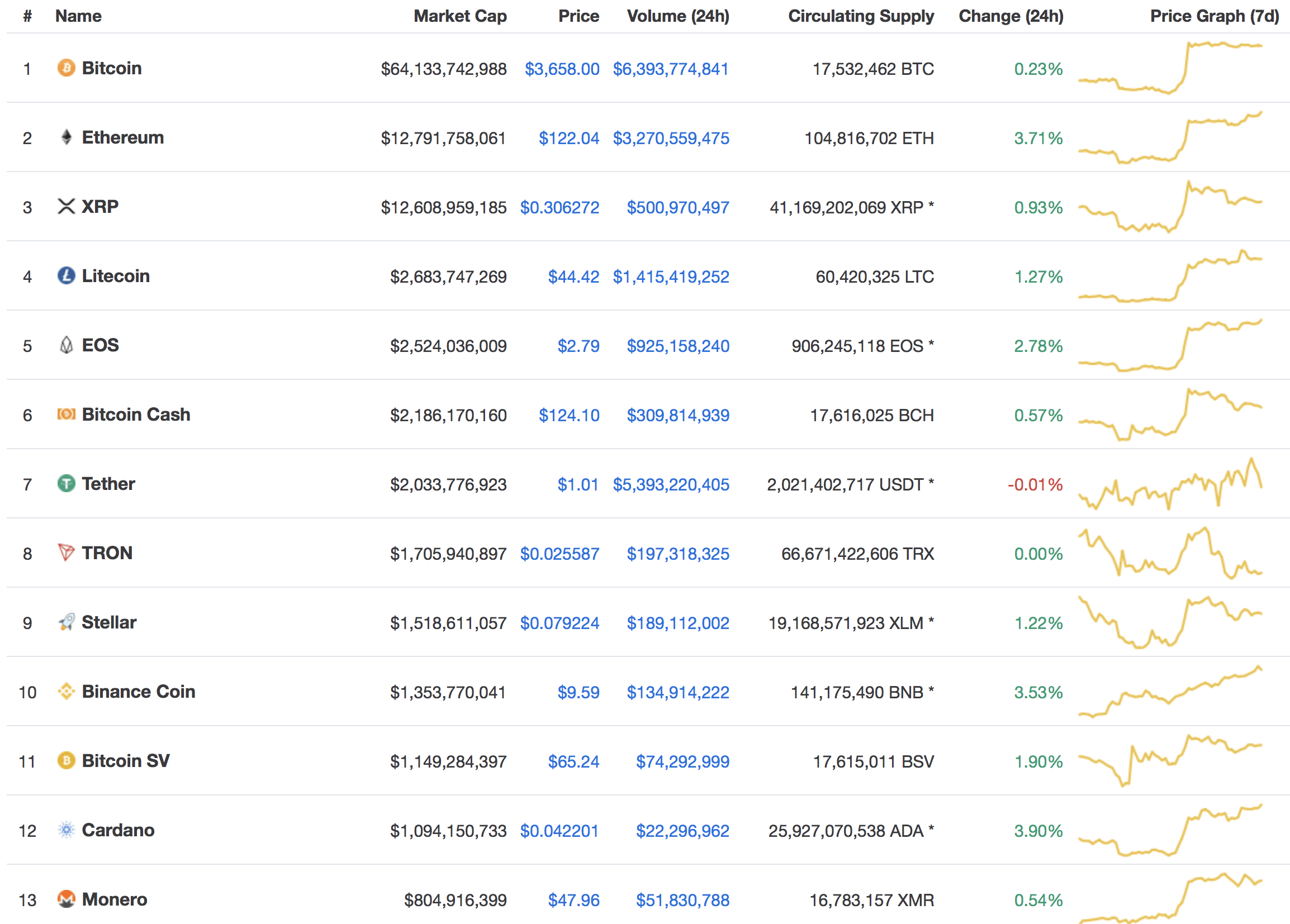 One factor, for example, might explain litecoin's astonishing rise to fourth position. Their block rewards are to halve in about five months, but anticipation of it seems to have pushed it up.
Ethereum too rose 20% recently and is one of the biggest gainer today. Their block rewards have just fallen to the lowest level ever, close to halving.
Binance Coin has close to tripled this year after a buyback of $13 million BNB tokens. In addition, the newly launched Binance Launchpad might increase some demand for BNB.
The Launchpad is a platform for projects to hold Initial Coin Offerings (ICOs) where the public can buy project specific tokens in eth, btc or bnb. That thus might increase demand for the latter in order to buy the former.
So making Binance's $15 million ICO in 2017 one of the most successful ever for those initial investors have seen a 100x gain.
Copyrights Trustnodes.com