There was a time when one Bitcoin Cash (BCH) was worth 5x or even ten times more than one eth due to bch's far lower supply, but bitcoin cash has now fallen below ethereum's price.
One bch currently stands at $122, while one eth is at $123, with the market cap of bitcoin cash standing at about 15% that of eth.
It used to be 15% of bitcoin, which would give bch a market cap of some $10 billion, not far off from eth's $13 billion.
As it stands, however, bitcoin cash is just 3% of bitcoin's market cap, while eth is at about 20%. Down considerably from the 2017 heyday when eth almost overtook bitcoin in market cap.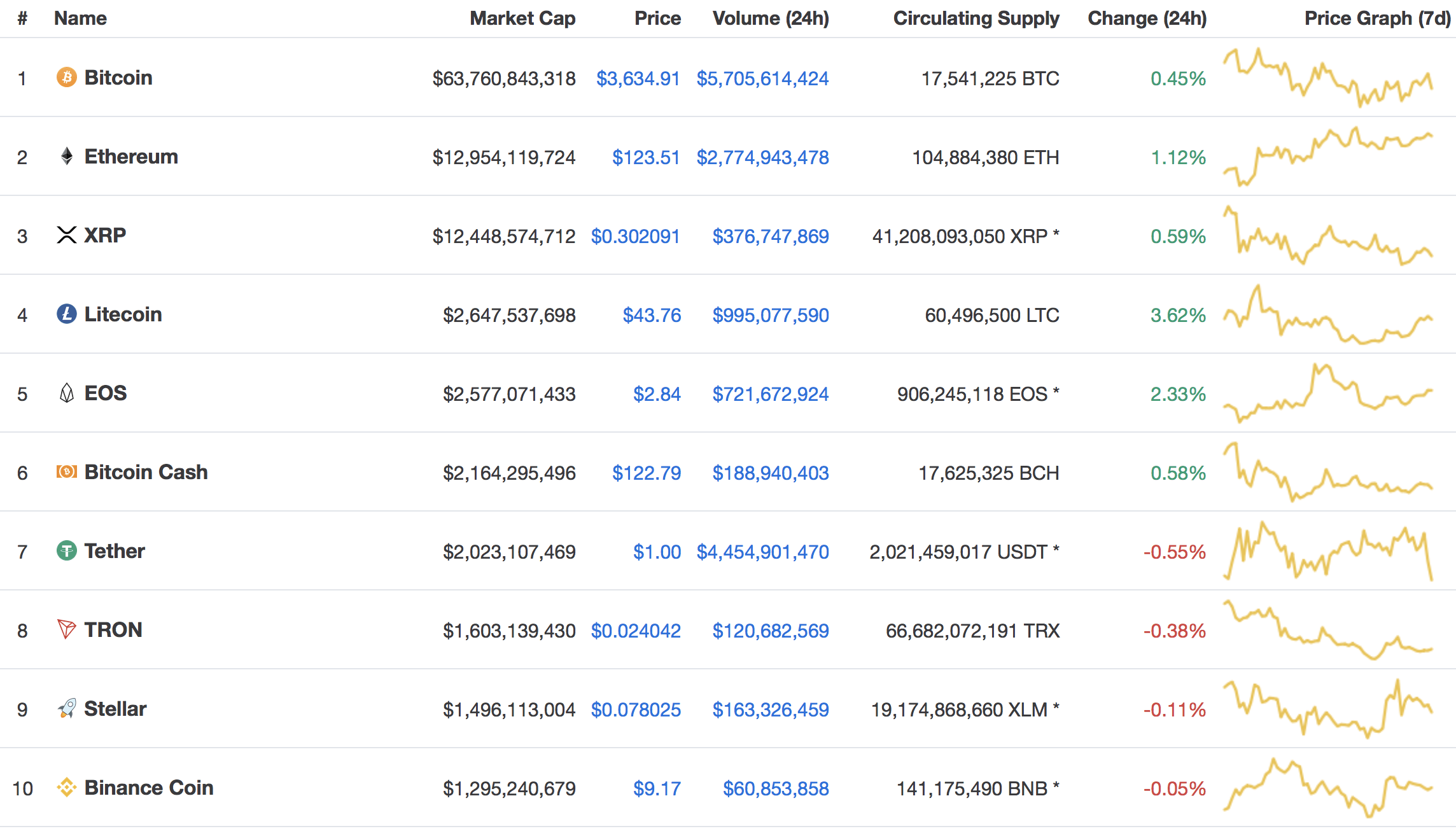 The top three positions used to be reserved for bitcoin, ethereum and bch. Now even litecoin has overtaken bitcoin cash. Even eos.
Arguably you should add bch with bsv, a chain-split coin of bitcoin cash that devastated bch's price. BSV's market cap, however, is just $1 billion. So perhaps it wouldn't make much difference, but it would place it back on top four.
The Fall of Bitcoin Cash
This sad affair for the cashers can be traced back to November 2018 when a hash war briefly ensued between billionaire Calvin Ayre backing Craig Wright's BSV and Bitmain.
That crashed all crypto prices, and quite severely, without any recovery in sight. The reason may be because Bitmain had to sell some bitcoin to finance the hashwar which never really happened.
That would have added new supply and thus a price drop of bitcoin from circa $6,000 to $3,000 and a plunge of bch from about $600 to now just $100.
ETH and all other cryptos likewise fell, but save for briefly dropping to third position, eth has maintained its place just below bitcoin.
BCH, on the other hand, has even litecoin overtake it, with litecoin being a pure copy of bitcoin without any difference in vision or technical specifications.
While Bitcoin Cash has very different plans from bitcoin in regards to scalability and may even implement Avalanche, a gossip like protocol which could significantly increase capacity.
The fall from grace, therefore, might be temporary, but whether that is indeed the case, remains to be seen.
Copyrights Trustnodes.com