Ethereum has spiked above $140 on more than doubled trading volumes of circa $5 billion in the past 24 hours.
The coin has risen by more than 40% in the past two weeks from circa $100 to now $143 at the time of writing.
Much else has turned green too, but eth is running the show for now as new supply falls to below ◊13,000 from circa ◊20,000.
The ice age has kicked-in and may provide another supply drop to perhaps circa 10,000 eth before the Constantinople fork delays the difficulty bomb for 12 months and maintains new supply at about ◊13,400.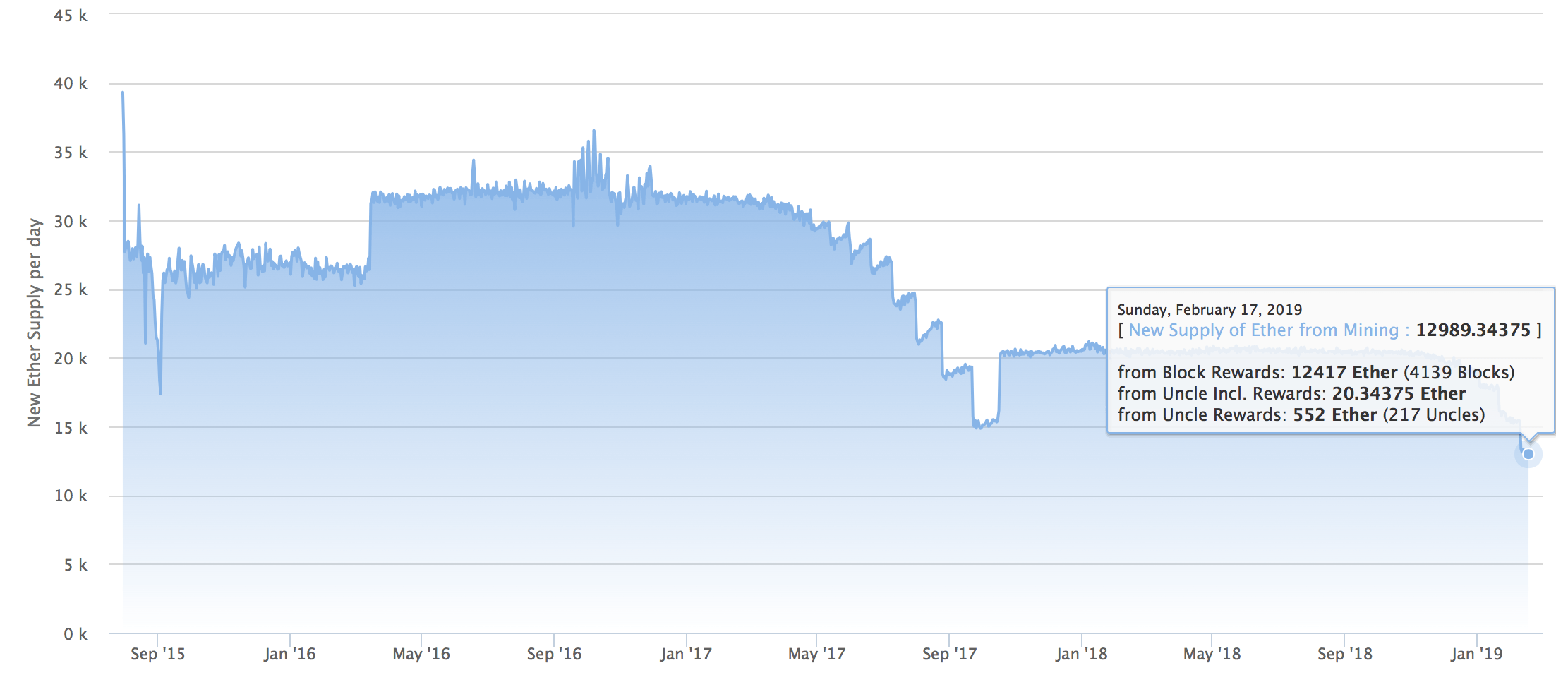 As demand remains constant or increases, a fall in supply means an increase in price. Why demand is remaining constant or increasing, however, is not very clear.
One reason might be a sense of realism which has descended on ethereum recently. Ethereans were generally happy to let devs do their thing because they were delivering. That seemingly changed beginning with the very poorly announced decision to scrap Hybrid Casper last summer and then the constant delays of a very simple fork.
That led some ethereans to speak up, with others now perhaps hopeful that there may be some accountability and thus some improvements.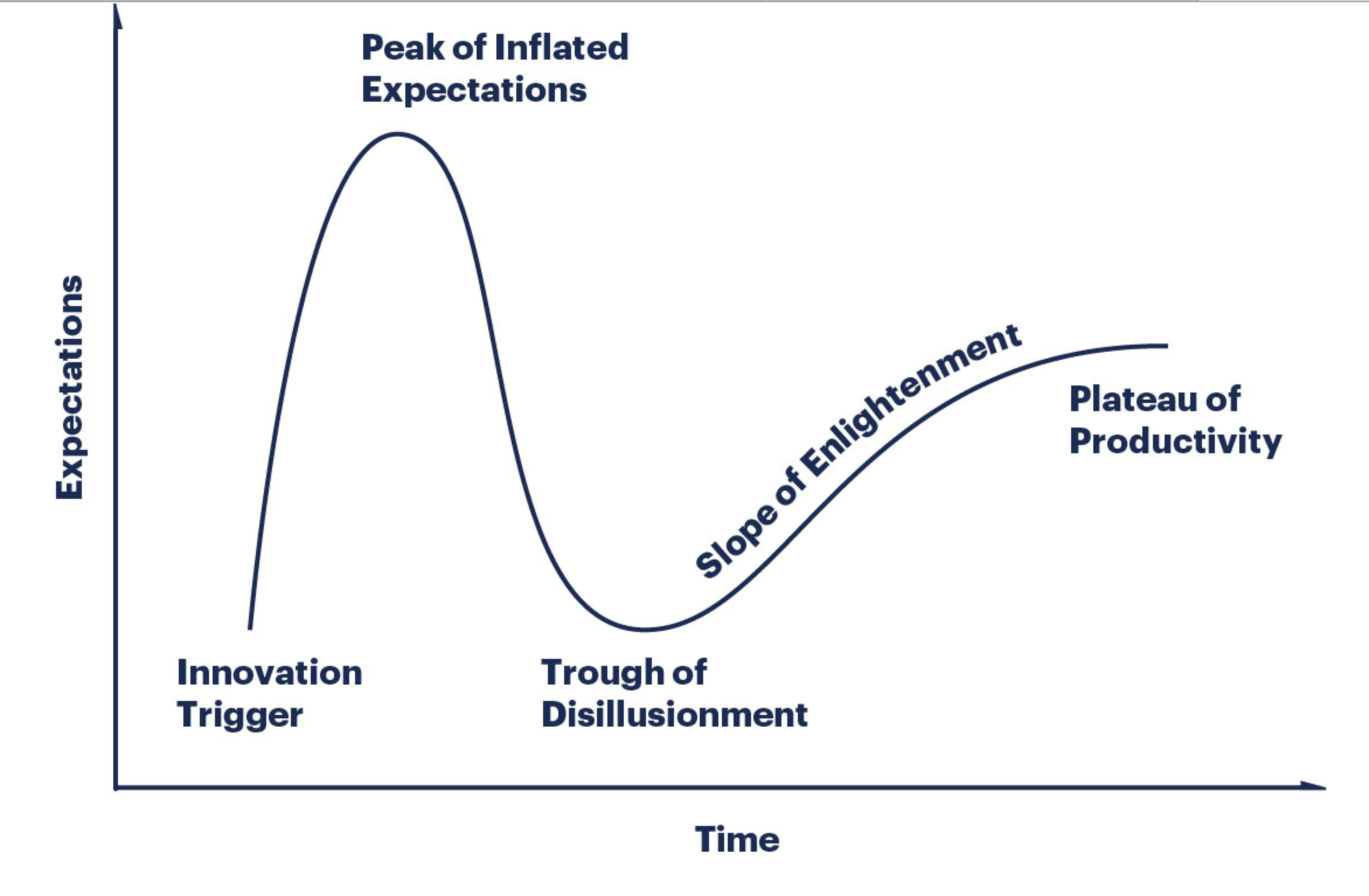 That of course is to be expected after ethereum saw a 93% price fall in circa 14 months with the peak of inflated expectations giving way to the trough of disillusionment.
That grind has probably left only the strongest hands still around, in addition to providing some clarity on what exactly is inflated expectation.
That more clear eyed view may allow for more constructive criticism and thus improvement. Humans, however, don't quite like criticism as much as they may say otherwise, so things can get a bit messy. In the process, you then get enlightenment.
Seeing how not one word was said about Hybrid Casper's scrapping even though it was a shocking surprise to many, investors may have thought there was still far too much delusion back in June 2018.
So they kept selling until it looks like there's less of a group think and people no longer feel unable to raise concerns or different view points.
Logically that might suggest problems are now being identified, and thus can hopefully be addressed. In anticipation of it, investors might think there will be a better product, or it will be delivered faster.
That's all speculation, however. Price remains unpredictable, so it's only with hindsight that clarity can be gained on why price moved in a certain direction.
Copyrights Trustnodes.com