The Lightning Torch has been across the world and has made a stop in London where it was picked up by a Trustnodes reporter, Andrew Quentson.
The way it's meant to work is that a certain amount is received through the Lightning Network (LN) with the receiver then adding 10,000 satoshis to it to pass it on.
Getting a hold of it begun with some confusion as there's a local version in India. Thinking it is the global version, an invoice was sent through twitter where the torch can be followed through #lntrustchain.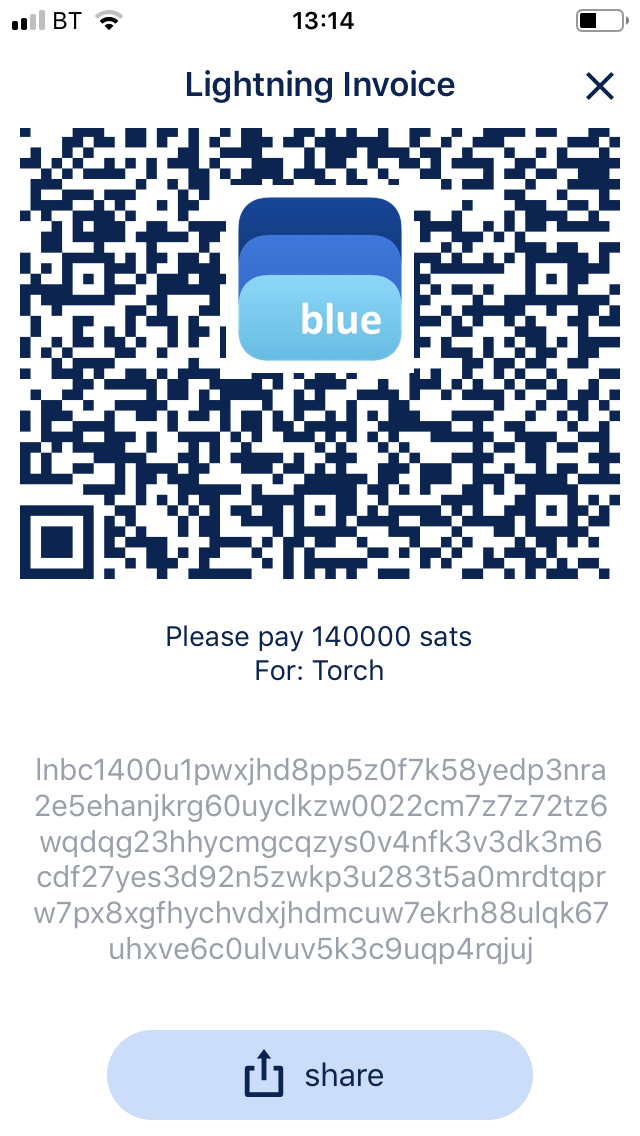 There was a bit of cheating as a custodial wallet was used, BlueWallet, but from a user perspective, the invoice set-up was a breeze, with it called an invoice because like an invoice you have to enter the precise payment amount and a date/time due which is usually a default of a day or so.
The person that had the torch eventually made it known it was the local version, so the global torch was found with the queue ending up behind Gabriele Domenichini, an investor in Blockstream, Lightning Labs and other bitcoin and/or blockchain companies.
Before sending an invoice this time, effort was made to add some sats to the LN wallet, first 10,000 sats and then 50,000 just to be sure. That meant getting some bitcoin on BlueWallet first. Once there, it was pretty easy. Just tap and refill.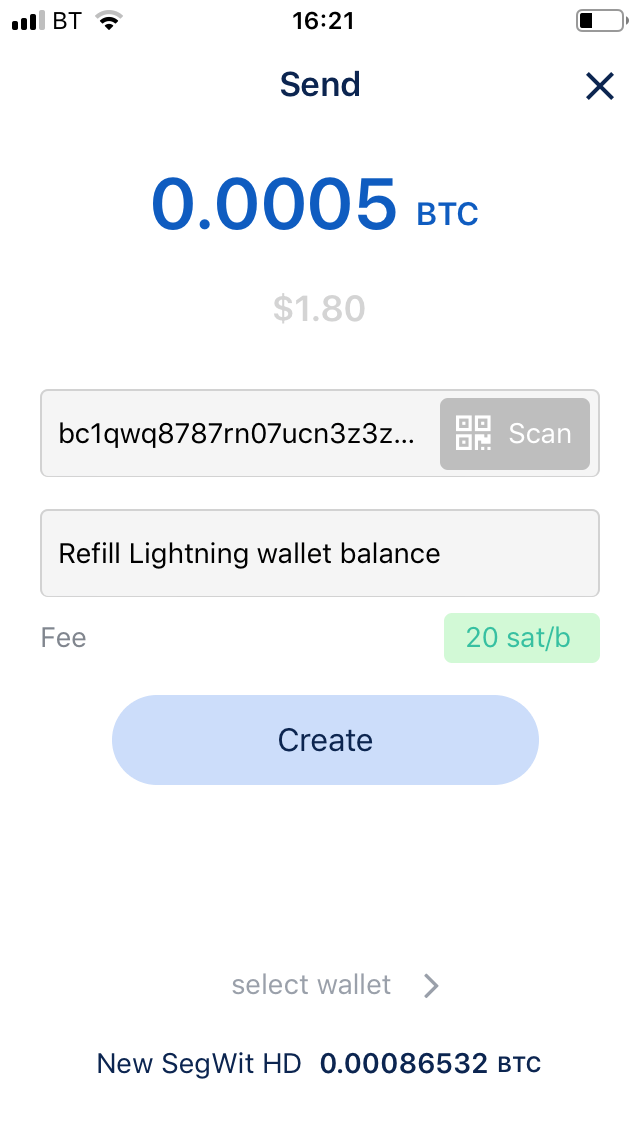 That's an on-chain transaction that locks about 50,000 sats onto the LN channel. Had to wait for three blocks, with it then showing up on the LN wallet.
Creating the invoice for 3.51 million satoshis, or about $125, was just a tap. With it then sent to Domenichini who was kind enough to pass the torch from Italy.
Eventually. Initially there was a lack of liquidity apparently, so Domenichini had to open a direct channel with 3.7 million sats.
Good. Now it received, the torch was being held at Trustnodes. It was meant to make its way to China, but time difference meant they were all asleep at that point.
Keen cryptonians wanted it and wanted to keep the torch moving, with Larry Beck of the Beck Organization being first to ask.
He seemed sufficiently legit and he was first, so why not. Well, because when the payment was made, it said "in transit." Later on it was found "in transit" means there is a liquidity issue or it can't find a route.
Beck said he had connected to BlueWallet's node, and he had recently made as well as received payments of more than $125, so he wasn't sure what was the problem.
Liquidity, presumably. He said he did not have a spare 3.5 million sats laying around, so a nice QR code by Yves Bennaïm of Switzerland was tried, and that went through straight on, albeit with an extra 10,000 sats. The torch so passed.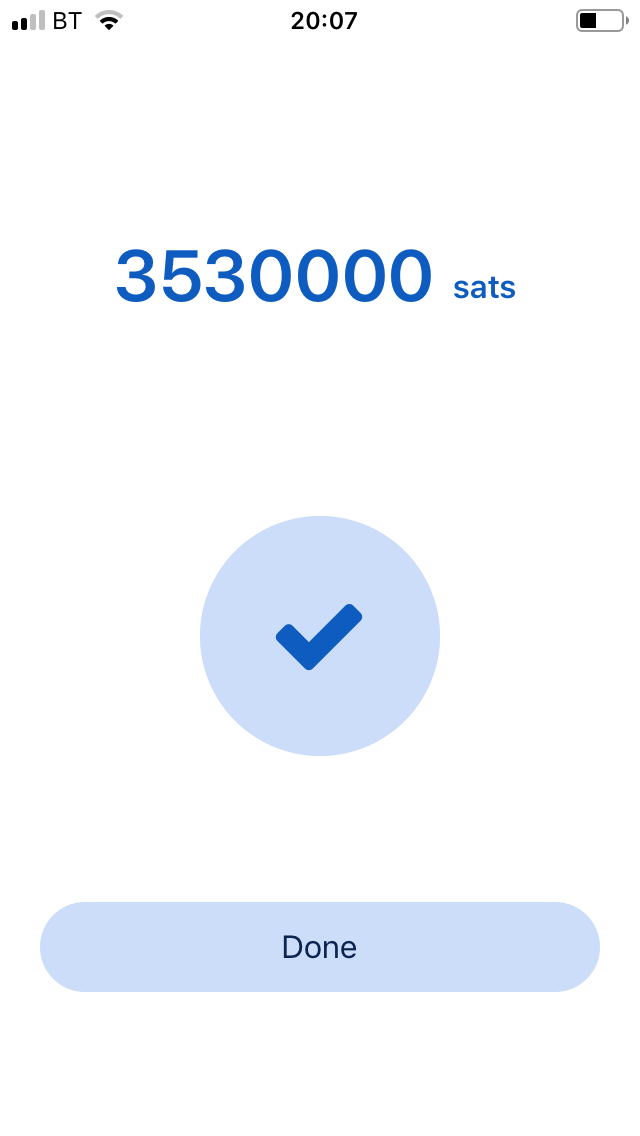 The experience was interesting and when it worked, it does have a bit of a wow factor. The payment went out straight on and the fee was unfairly cheap, as cheeky bitcoiners like to say.
It only worked smoothly once in the three times that were tried, however. When it doesn't work, for an uninitiated it is a bit difficult to establish why.
That's because this is still very new, with LN launched about a year ago. There thus needs to be much education on how liquidity works and how routing might fail and/or such failure can be solved.
For this 3.5 million sats payment, it appears there had to be another 3.5 million sats "staked," sitting around in the app as a collateral of sorts.
That can make it prohibitively expensive for large payments and perhaps for most individuals even for ordinary payments.
Hence why LN is mostly targeted at small payments and there's even a limit of how much can be sent, with it currently standing at 4.2 million, which should be about $200.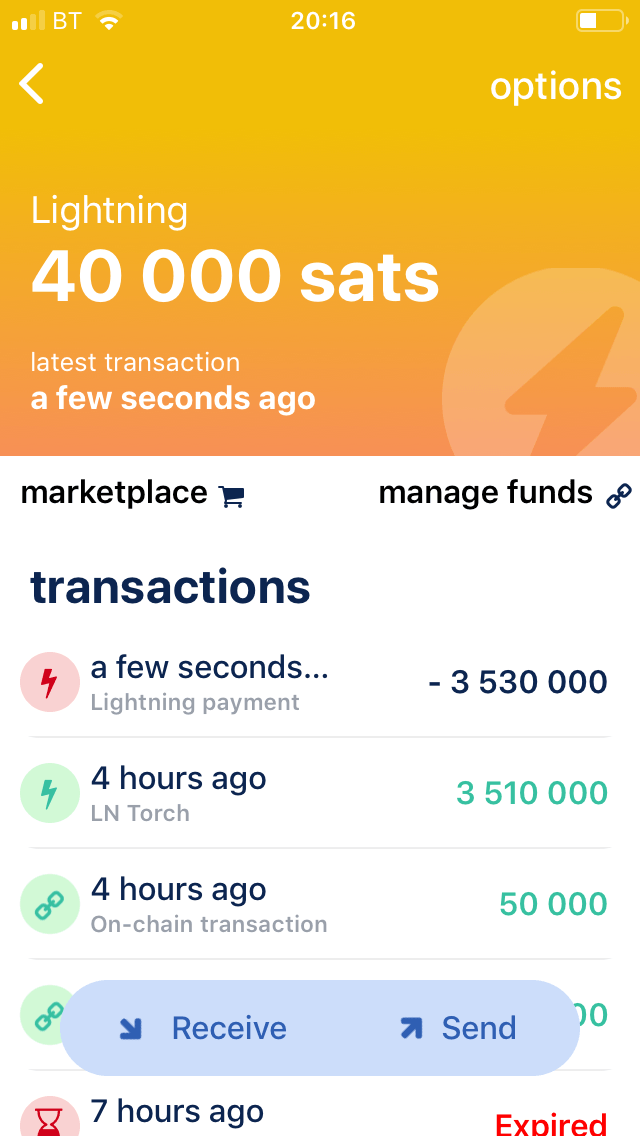 LN is mainly aimed at "coffee payments." Small transactions that don't really need the entire blockchain security or the record keeping of circa 10,000 bitcoin nodes.
For that, it does work very well if one is educated with some basics regarding liquidity. You can keep $100 worth of bitcoin on the LN spending account, for example, and transact with $50 of it for completely free and instantly.
Yet it isn't quite at a prime time level, with refinements needed here and there. When it works, however, it is a bit impressive.
Obviously its limited payment capacity at circa $200 means LN is part of a bigger equation in regards to overall capacity.
How the latter will be resolved in bitcoin remains to be seen, but this approach of somewhat less secure – yet pretty much free and instant – Visa like bitcoin transactions, and then the fully secure blockchain transactions, might turn out to be interesting.
Ethereum of course has been trying to work on something like it for some time. As has BCH. Vitalik Buterin, Roger Ver, Jihan Wu, and others, were asked to pick the torch, but they didn't respond.
So peace in crypto land might have to wait for another day, but an olive branch has been thrown, with LN turning out to be interesting. Our rating is 7 out of 10 holistically.
The torch will eventually end up in Venezuela through a donation of all the 4.2 million sats to Bitcoin Venezuela, which provides humanitarian relief as well as promotes bitcoin's adoption.
An additional 0.17 BTC, worth not far off from $700, has also been donated to them during the torch carrying process. Making it a nice ending to a cute celebration of a new technology.
Copyrights Trustnodes.com