Initial Coin Offerings (ICOs) have sold as much eth as they used to sell within one day in the past 30 days according to blockchain data by Santiment.
Only a combined 28,500 eth made it to market in the past 30 days, the lowest figure since Santiment begun providing these data last year.
Bancor is the biggest seller at 8,500, with SinguralDTV selling 4,000. Most of the rest, however, are holding to their coins in contrast to some big selling last year.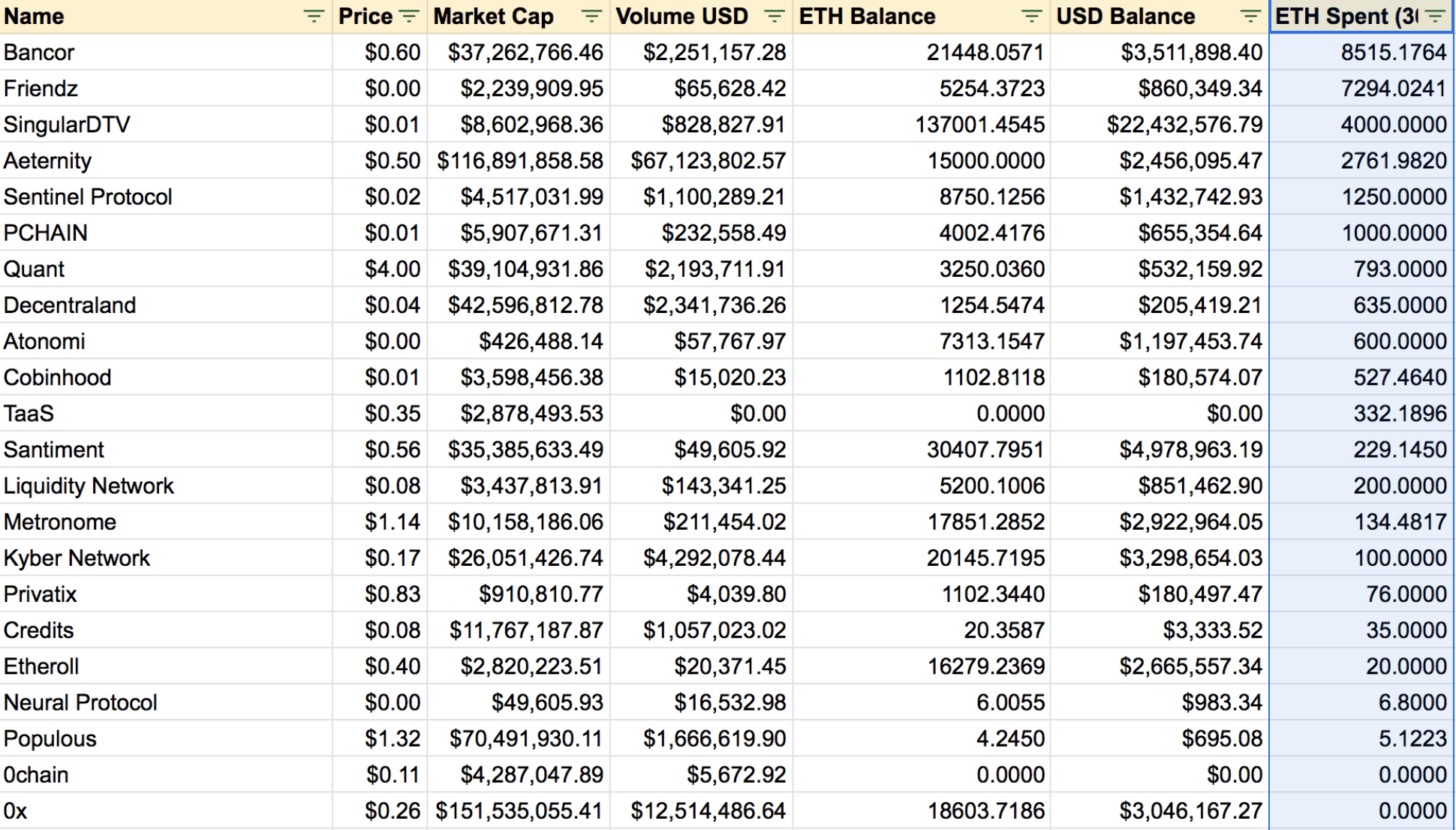 ICOs recently sold some 750,000 eth mostly during November and December. On some days, sums like ◊45,000 have been seen like on December 14th 2018. Now, however, it looks like that has effectively stopped.
They still hold ◊2.7 million in combination, but while previously that combined figure wasn't moving due to new ICOs entering the market, now it is going down.
Why They Stopped Selling?
It isn't clear why eth selling has fallen so drastically in such a short period of time. One reason might be that the previous high selling volumes may have been due to diversification. Now that most of them have secured some fiat, perhaps they simply don't need to sell any longer.
Another reason might be that they are perhaps holding out to see whether price might gain, with a third potential reason being that some of them collateralize the eth rather than outright sell it.
The Request Network, for example, recently collateralized $2 million worth of eth through DAI. While the Ethereum Foundation now offers their devs the opportunity to be paid in dai, with that dai presumably coming from their own collateralization, although we couldn't confirm that.
Instead of outright selling, these projects lock the eth and receive in dai about 1/3rd of the USD value of the locked eth if they're using a buffer of 300%.
Eth's price would then have to fall by 2/3rds for them to be left with only the dai. As most of these projects have more eth, however, they can add collateral and thus avoid being called.
On the other hand if eth's price rises, they can now benefit from price appreciation while still freely able to make use of the 1/3rd dai dollars.
In addition they would be taking liquidity out of the market, rather than adding to the supply. As most of their tokens tend to follow eth's price, this would benefit them twice in eth's price rising or at least not falling by as much and in their token likewise rising or not falling by as much.
Making it a sensible choice if they have proper risk management procedures in place, with all of the above factors in combination perhaps explaining why they're now selling far less.
Copyrights Trustnodes.com