A record breaking $320 million futures contract was opened on CME this Monday, with 16,000 contracts, representing 80,000 BTC at 5 per contract, opening.
That was at a price of about $3,400, with bitcoin seeing a mini-bull run since then, rising to a recent high of $4,200.
Future trading at CME is currently closed, with it to open later today, but they're at a premium of about $100 from spot price which has just crashed by $500.
Why price fell so quickly and so steeply is not very clear, but it may have been whale hunting especially on Bitmex.
Ethereum saw a 10 million contract get called just above the recent low of about $140, down by circa $20 within 15 minutes.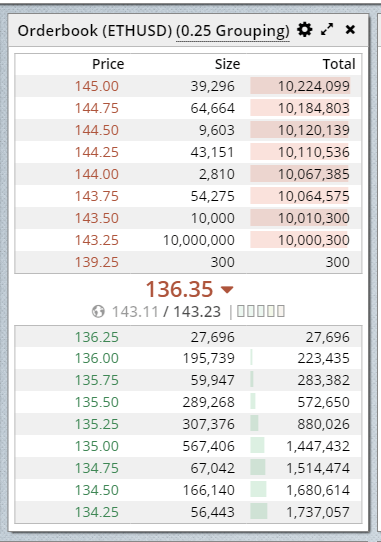 The now rekt eth bull whale can find some company with a bitcoin 7.5 million contract that just got wiped.
https://twitter.com/BitmexRekt/status/1099674234413043713
There remains no news that might have triggered these recent developments, so it may well be the case this is just bulls and bears playing in the trading arena.
After a significant price rise recently, especially in eth which went from $100 to $160, big bear might have perhaps tried to see whether bulls are for realz.
We may now find out when Wall Street gets back in town later today or more realistically on Monday as cryptos perhaps face a decisive moment that could determine whether there's any hope for bulls or whether the bear will keep on bearing.
Copyrights Trustnodes.com