A whitepaper that anyone can hardly understand, bots fighting to scoop up coins, crowds crying about not being able to get in, scammers offering a token that has now been sold out, millions raised.
"69,179,855 FET tokens were sold in just 22 seconds with orders pledged by nearly 20,000 people. Of those orders 2,758 separate contributors successfully bought FET tokens with orders processed by Binance in 11 minutes 14 seconds.
The sale raised $6 million for the Fetch.AI Foundation Pte. Ltd to further fund development of its economic internet for the machine economy."
So they say in a press release with circa 24,000 eth raised in the Fetch Initial Coin Offering (ICO) through the Binance Launchpad.
"Our Synergetic Smart Contracts are specifically designed to solve and use optimisation tasks that may be combinatorial in nature and in many cases involve very large amounts of computation," Fetch's CTO Toby Simpson said, adding:
"Importantly, they enable optimised coordination between distributed parties in situations where coordination can provide an economic gain to all participants. It hasn't been possible to do this type of decentralised machine learning with Smart Contracts – until now."
Data mining with smart contracts sounds interesting, but establishing how this works wasn't easy. The whitepaper doesn't illuminate much either, with curious statements like:
"Market intelligence is a particularly interesting aspect of Fetch. Over time, it learns more about what kinds of markets interact with others, under what conditions and which ones overlap with others.
This data has previously been held in proprietary silos by very large online markets such as Amazon and eBay, but for the first time will be available publicly.
This hugely valuable information becomes accessible to participants in the marketplace as well as enabling smart market structure and an additional layer of information for agents to leverage in order to maximise opportunistic value use and increase utilisation of data and services."
We tried to reach out, but without much success in time. Interestingly, however, Fetch's co-founder, Humayun Sheikh, is an investor in and early employee of DeepMind, a British artificial-intelligence company that is part of Google's Alphabet.
Decentralized artificial intelligence is one way of potentially describing this, with the design seemingly being a tokenized form of data exchange.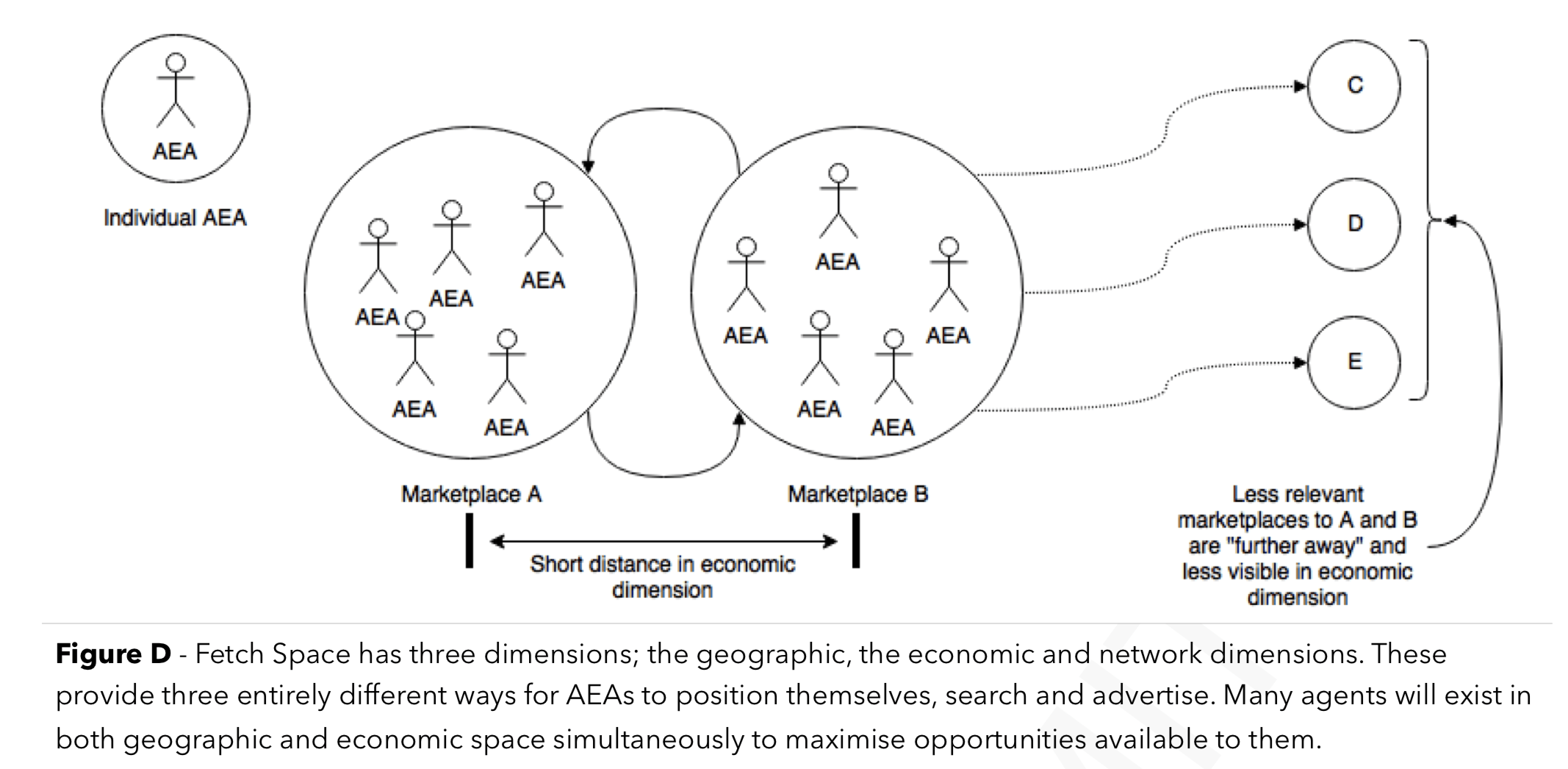 "Fetch is an effective, active brokering agency for putting agents who have value in contact with those that need it. It allows those agents to passively or actively be involved in the delivery or search but particularly rewards active participation though its multi-dimensional decentralised virtual world."
So they say, with Fetch having its own ledger that is sort of a DAG utilizing useful Proof of Work (uPoW) with it unclear at this stage how it will look and feel in practice as well as what its limitations will be.
The general concept of opening data and sort of tokenizing it with this data then exchangeable through some search function does however appear to be interesting.
As is the design of this ICO with its $6 million cap putting it within crowdfunding exemptions to any licensing requirements at leas in Europe and much of the rest, but not USA where it has to be under $1 million.
The maximum investment amount capped at just $3,000 per individual, moreover, may well keep most regulators very happy in how the need to protect investors has been balanced with the need to fund innovators.
So this may be the beginning of the second stage and of a more mature stage on how funds are raised through ICOs, with Fetch now the second big project to debut through Binance's Launchpad.
Copyrights Trustnodes.com