After considerably falling from above 400,000 transactions a day to just 170,000 last year, bitcoin transaction volumes have been on a slow, but persistent upwards direction since April 2018.
Daily transactions are now not far off from all time high, currently standing at about 330,000 transactions a day in what looks like a V recovery.
This trend can more clearly be seen in transactions per block (featured image) which likewise fell to 1,100 from a high of 2,400.
Since April, however, the number of transactions in a block has been increasing to now about 2,300.
This can also be seen in the hashrate, although with somewhat different timelines as the hashrate kept increasing throughout much of 2018, reaching 54 exahash in September last year.
It then fell sharply to 35 exahashes in December, but since then it has recovered to now 44 exahashes a second.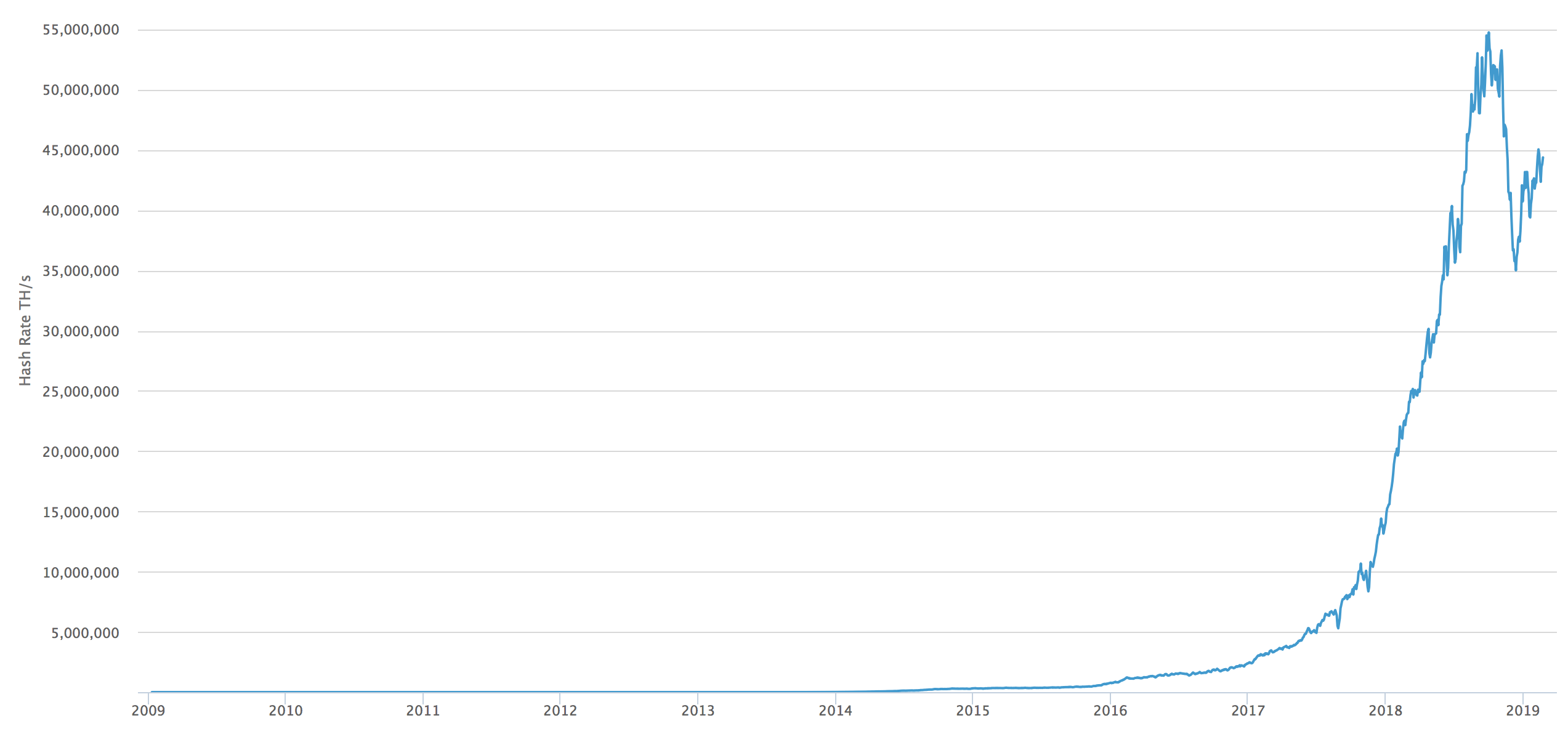 Ethereum, in contrast, has seen its transactions sideway since they plunged in April last year.
Like bitcoin, they rose briefly in May, but unlike in bitcoin where they kept rising, in eth transactions per day begun moving in a horizontal direction.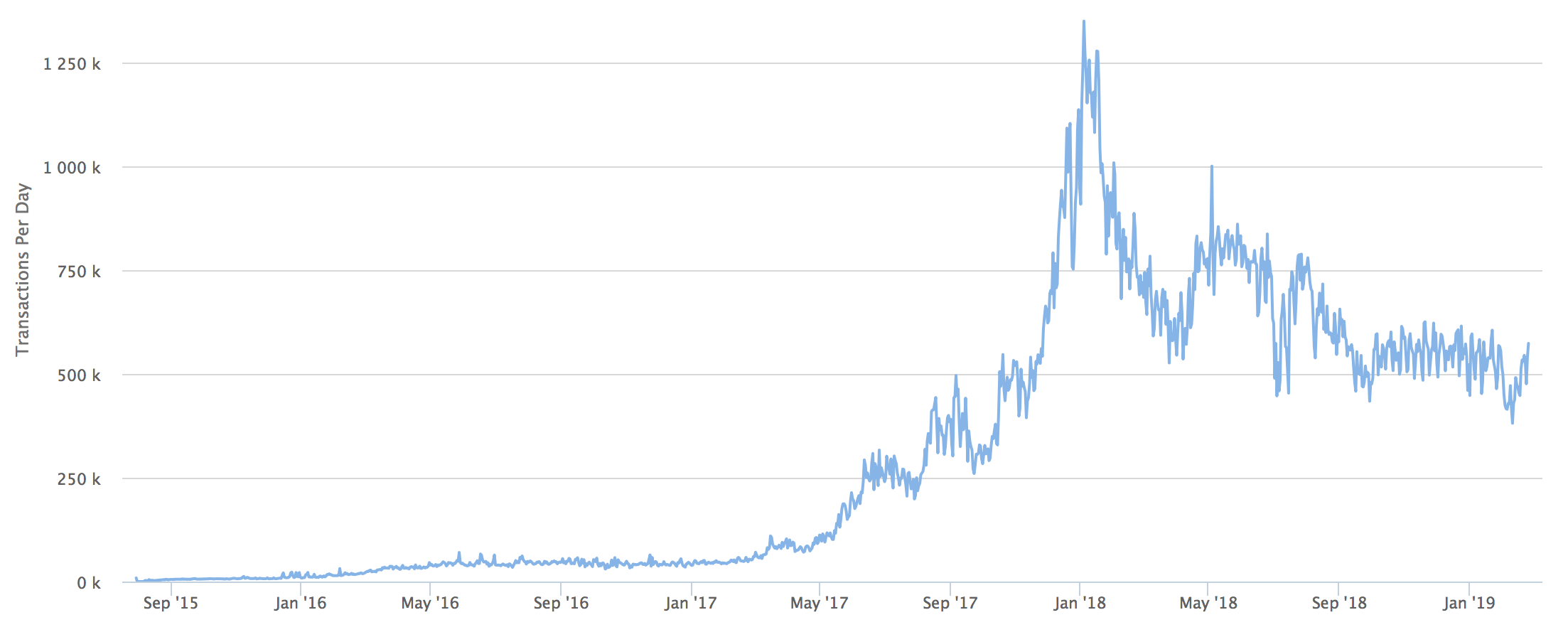 Both bitcoin and ethereum currently have limited capacity, so the blocksize or the gas limit is unlikely to explain the difference.
It may instead be the case that while speculative usage may have quickly left in the first four months of last year, real usage may have continued to increase in bitcoin, but not in eth.
The difference may be explained by the fact bitcoin tries to be a currency. While it may have some way to go where small commerce is concerned like paying for dinner in a restaurant, it can be very useful in moving value out of the country or in making international payments.
Ethereum can perform that function too, but their focus is more in building dapps, native digital finance, in using eth as a fuel that powers all that runs on top of the network.
As eth transaction volumes have now sidewayed for the past five months, there is clearly a certain level of continuous demand for the ethereum network.
That demand, however, is not increasing as far as these stats can tell. To speculate why, is out of the scope of this article, but where it comes to something like Venezuela, bitcoin does satisfy some needs. While why someone would need ethereum beyond what bitcoin satisfies in the absence of far more capacity, is not clear.
The other aspect here is if transactions are rising, why is bitcoin's price not rising? The answer to that might be a new study which says Metcalfe's law of network effects does apply, but only in the long term.
In the short term, sentiment might be more prevalent as well as perhaps price manipulation of the sort we just saw recently.
Authorities are moving in that regard, but completely unregulated exchanges like Bitfinex and Bitmex continue to dominate, so that could explain the discrepancy, but we'll have to wait and see whether the gap between transactions and price does change.
Copyrights Trustnodes.com