One of the biggest IT company with yearly revenue of $30 billion, Hewlett Packard Enterprise, and a car parts/interiors manufacturer managing $44 billion in yearly revenue, Continental, have announced a new blockchain based platform for data sharing.
They provide almost no detail on how this is meant to work at a technical level, but they say the decentralized architecture allows car manufacturers to store data in their own data centers, free to share only specific data sets upon purchase directly with the buyer.
Thus there is no data broker which controls all this information, but peer to peer, presumably realtime, exchange of data.
It appears this is meant to solve the competitive collaboration problem. Car manufacturers fiercely compete with each other for customers. There are areas, however, where they can collaborate to the benefit of both.
Yet in a centralized set-up they might need to hand over their data to a broker who could potentially abuse his or her position to give all the data to a specific car manufacturer. Hence the blockchain that removes the middle man.
"Sharing vehicle data across vendors can solve some of the toughest traffic problems and improve driver experience by leveraging the power of swarm intelligence," said Phil Davis, Chief Sales Officer at HPE, adding:
"Together with Continental, we provide the key to unlock the value of this data treasure, not by taking control of the data ourselves, but by giving control to the drivers and car manufacturers."
In a video they go into far more detail as far as benefits are concerned. They say cars can have sensors which gather data such as whether it is raining or whether there has been an accident. This data can be send to the manufacturer through wi-fi if the driver wishes to opt in.
The car manufacturers can now sell specific data to each other with the aim of providing a better service to their customers.
So they might want to tell each other, for example, whether there has been an accident or whether it is raining. On the other hand they probably don't want to share things like at what speed the tires get warn out far too quickly or how it performs on a specific road surface and likewise competitive aspects.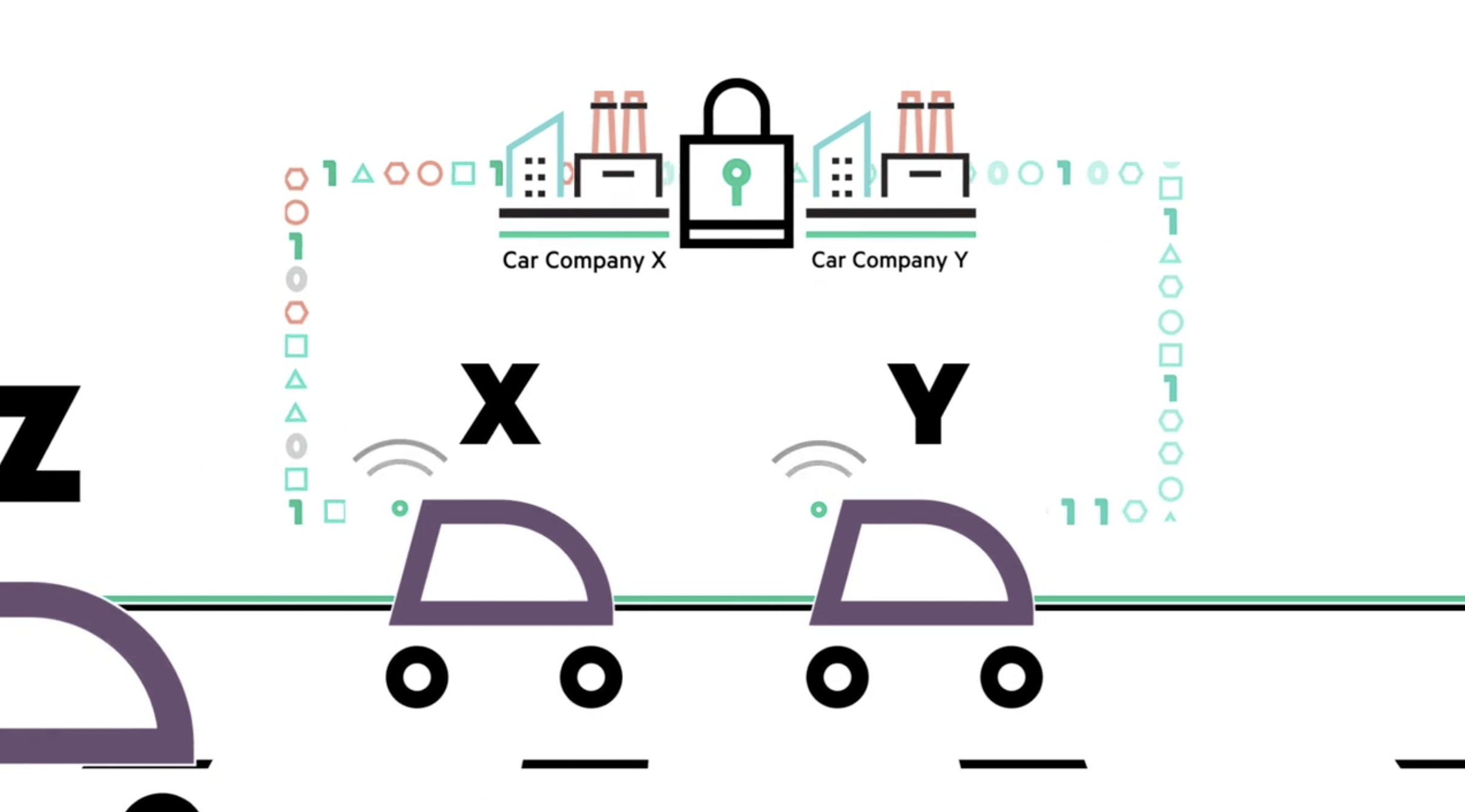 They will demo this new platform at Mobile World Congress in Barcelona, which is ongoing until February 28th.
They say the platform has centralized and decentralized aspects "to interconnect and leverage new ways of data monetization," with it somewhat interesting conceptually because arguably you could do this between car drivers themselves, needing not involve the manufacturers.
Through a token you could also pay somewhat instantly for the data, but how this would really work underneath, isn't clear.
Article updated to clarify it's Hewlett Packard Enterprise rather than Hewlett Packard.
Copyrights Trustnodes.com