Sentiment analysis from a trading site shows for the first time in a long time that the majority of traders lean towards buy for bitcoin and ethereum, while xrp is a sell.
The technical indicator by Tradingview (pictured above) shows 14 traders lean towards buy for bitcoin and 11 for eth at the time of writing. Both have 9 neutrals, with 5 leaning towards sell for btc and 8 for eth while Ripple has 16 on sell and just 3 on buy.
This change in sentiment comes after bitcoin has seen a price increase for much of this month, up from circa $3,300 to a high of $4,200 before a dip to $3,800.
Ethereum has been even more bullish in anticipation of a reduction in new supply, rising from $100 to $160 before correcting to a current $135.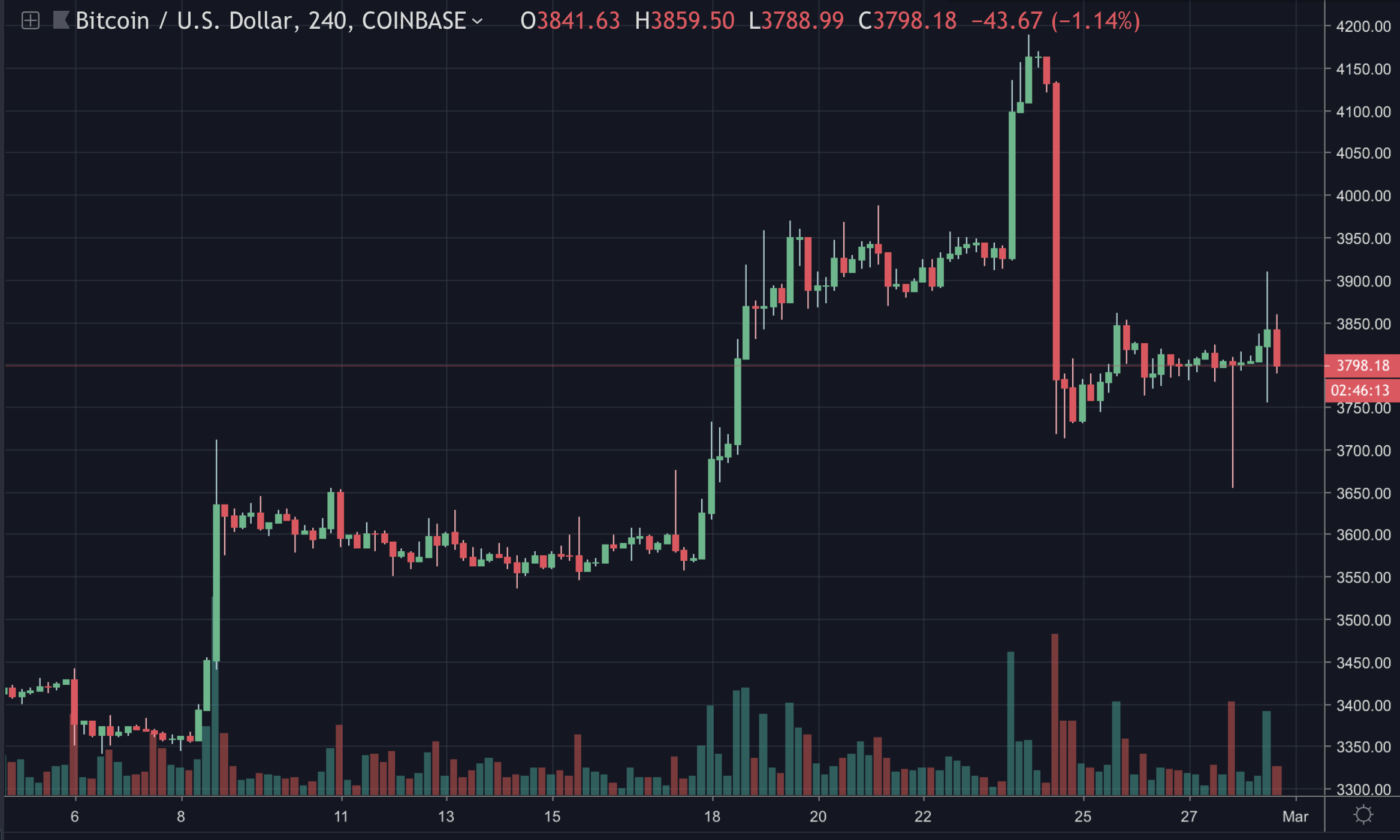 For the second time since it launched in 2015, ethereum is to undergo a halvening of sorts with the supply to be reduced by a third in a couple of hours.
The now imminent hardfork has traders speculating whether a sell the news event might follow as some are of the view the recent price rise has been in anticipation of the fork.
With the event over, there's nothing to look forward to, the story goes. Here, however, there's a fundamental change in that there will be less eth for miners to sell.
The only time that has happened for eth was in September 2017 when issuance was reduced from 5eth per block to 3eth.
A stupendous price rise then followed from $300 at that point in September to a high of $1,400 in January 2018 before giving way to the current bear market.
Why price shot up so high and so quickly is not easy to establish with numerous factors likely at play, including the entrance of South Korea, the launch of bitcoin futures which were preceded by a parabolic price rise to $20,000 for btc, a "blockchain mania," and an explosion in new ideas primarily due to eth's invention of smart contracts.
The supply reduction may well have been drown out in all those unfoldings, but bitcoin was rising while eth was not following for what felt like a long time during autumn 2017. The new supply reduction thus may have given it a kick.
Whether that will repeat remains to be seen, with cryptos handling an incredible $30 billion in combined trading volumes during the past 24 hours.
The majority of it is in bitcoin and eth. The latter is currently handling $5 billion, or about a third of its $15 billion market cap. Something not quite seen in more than a year.
Copyrights Trustnodes.com