Dukascopy Bank SA has begun an airdrop of Dukascoin (DUK or Dukas), a free floating speculative token that is currently entering circulation in an Initial Coin Offering (ICO) manner.
"We confirm the real start of a bank's crypto currency after a year of intense legal, technological and emotional effort that has required the consolidation of all our skills and knowledge," says Andre Duka (pictured), CEO of Dukascopy Bank.
Each Dukascopy new customer will receive 5 Dukascoins for free and any referrer will receive an equal amount. The bank itself will receive 10 DUKs, or 50% of the supply.
"Dukascoin will simultaneously reside in two environments – in the blockchain and in the books of a regulated bank. It means that when clients keep the coins inside Dukascopy, they can enjoy multiple benefits, for example, the Swiss deposit insurance scheme covering CHF 100,000," Duka says.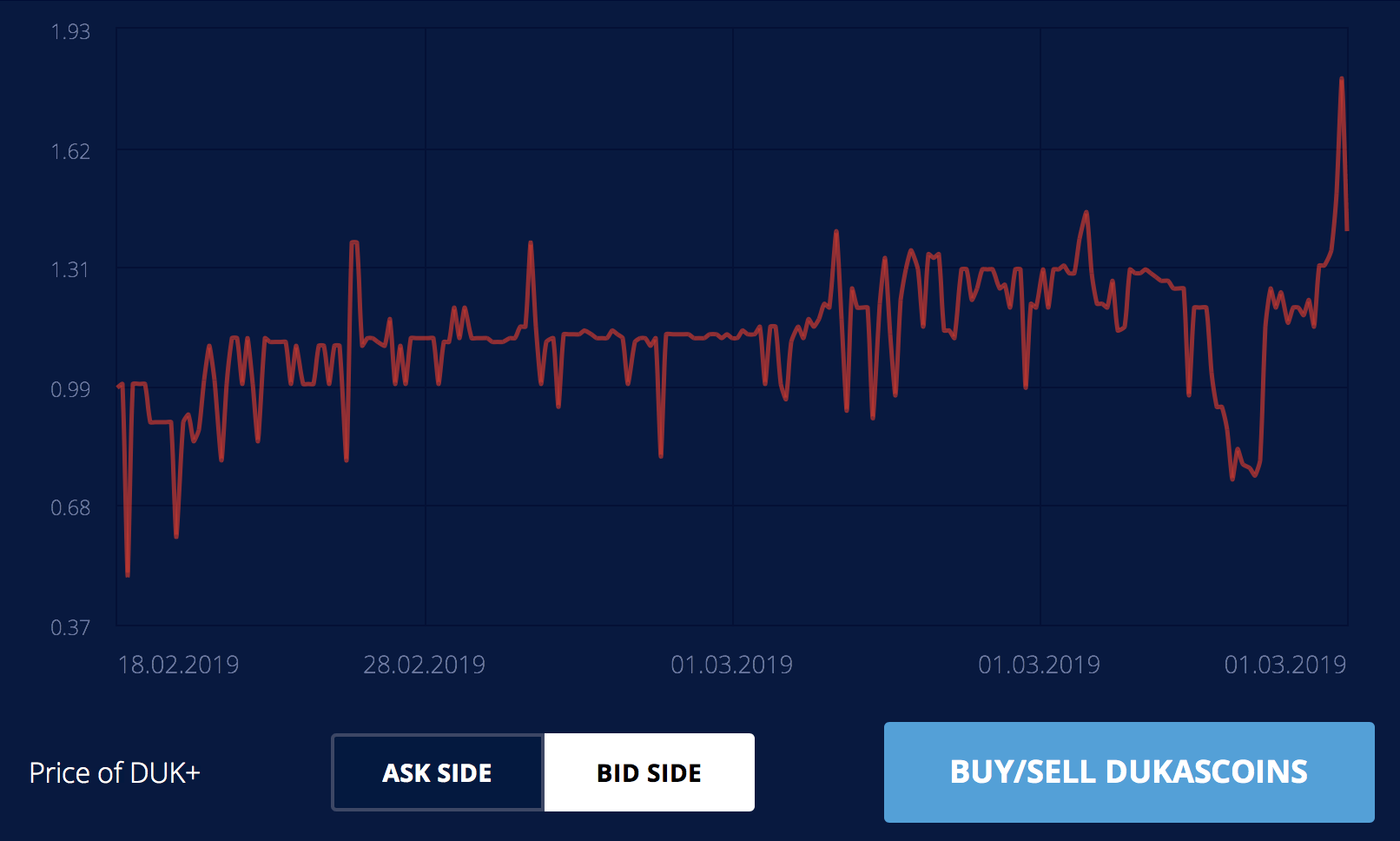 While some banks have or are planning to launch a stablecoin pegged to fiat, this is the first time that a free floating speculative token has been launched by a regulated bank.
Similar to any other token or cryptos like bitcoin and ethereum, individuals can place buy (bid) or sell (ask) offers, with the token seeing some volatility from circa 0.40 euro to a high of 2 euros.
"To sell and buy Dukascoins, the bank has created a secure internal marketplace that is designed as an easy-to-understand bulletin board that is linked to clients' accounts at the bank," Duka says, adding:
"It allows posting conditional orders (providing liquidity) or picking the desired orders from other participants (using liquidity). All transactions executed on the internal marketplace are secured by the bank."
This is an ERC-20 token, with the contract now live on the ethereum blockchain, open for auditing by anyone.
The regulated bank was given the green-light in December to issue the crypto token ICO by FINMA, the Swiss financial regulator.
They plan to further launch a stablecoin as well called Dukasnote which is to be pegged in as yet an unclear way, while the coin that was launched this Thursday is free floating like most other cryptos.
The online bank is one of Europe's biggest forex exchange and is positioning itself as one of the most crypto friendly bank in the world.
They're global, with offices in Moscow, Kuala Lumpur, Hong Kong, Shanghai, Dubai, Tokyo, as well as Geneva and other places.
They launched ethereum Contracts for Differences (CFDs) trading in October, with the bank so making history as the first to launch a crypto token which attracts a generous deposit reward program.
There is no indication of dividends or buy-backs from profits, however, so it isn't very clear why this would have any speculative value beyond it being the first bank-backed crypto-token.
Copyrights Trustnodes.com