Binance Coin (BNB) has risen to eight position in market cap, overtaking Tron and Stellar on current volumes of $87 million giving it a market cap of $1.6 billion.
Since launching in an ICO in 2017, the ERC-20 token has gained 10x against eth and about the same against bitcoin.
As can be seen from the featured image above, its direction has been only up against ethereum. Against bitcoin, it has surpassed all-time high (ATH) just now.
In fiat the coin is still below the ATH of $24 with a market cap of $2.4 billion, currently trading for $11.50 per token.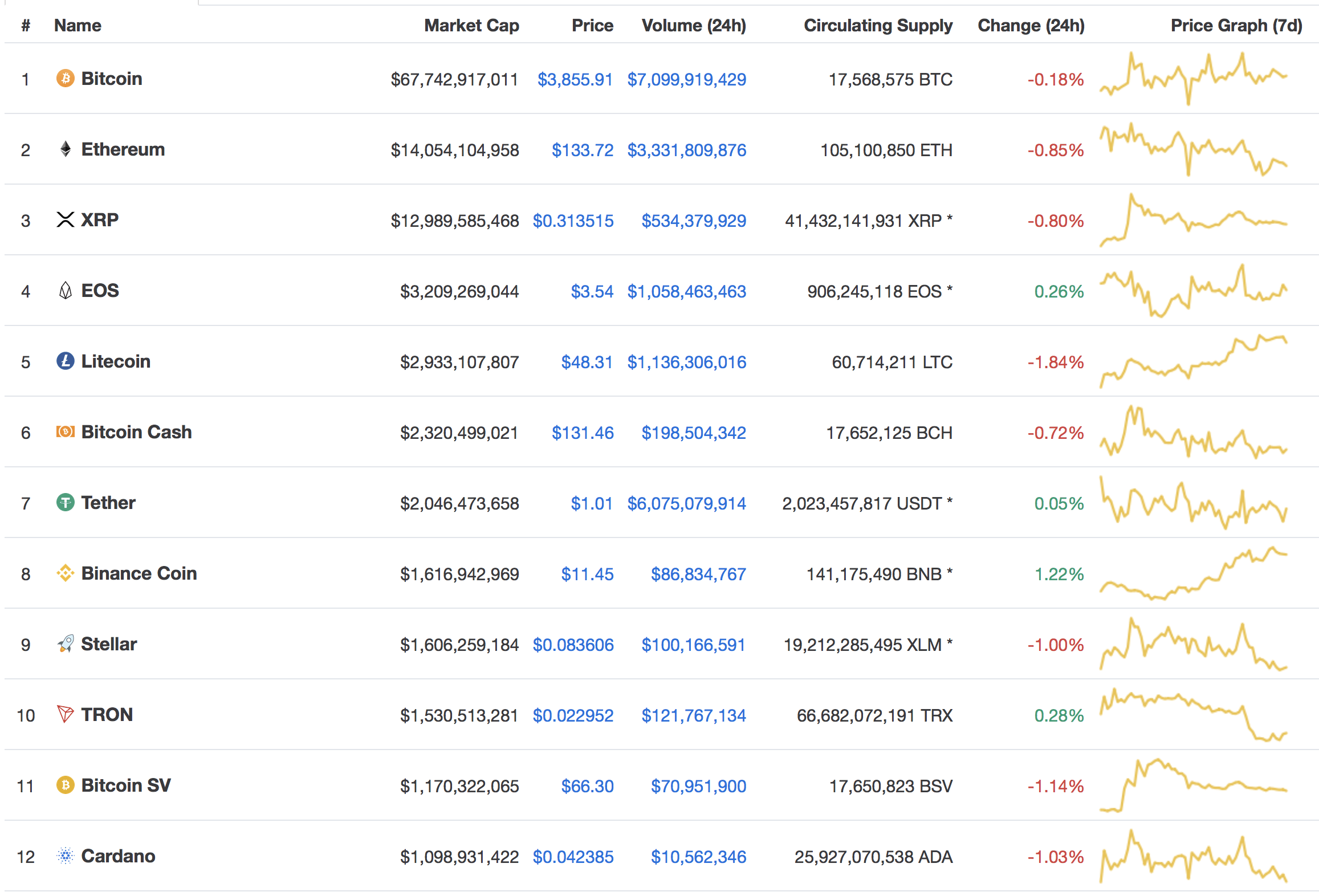 Why is BNB Rising?
Unlike bitcoin, ethereum, or many of the other tokens, BNB is more of a stock than a crypto. Binance buys back BNB with 20% of its profits, which in a way acts like a stock dividend.
BNB holders do not have any voting rights, nor do they have an actual ownership of the crypto exchange. That however applies to most tokens, with the difference here being the sharing of profits of a pretty successful business.
That in itself might be a decent explanation of why this has been in a bull run since December when it more than doubled from $4.50.
Another reason might be the new ICO-ing platform, the Binance Launchpad. Two projects have raised funds from that platform so far: BitTorrent and Fetch.ai.
The latter has seen a circa 5x gain already according to a stats website. The reason is probably because a very limited amount was on offer, with Fetch raising "just" $6 million.
FET is already trading on Binance with it initially on offer for BTC, ETH or BNB. Bitcoin and eth have a far bigger market cap, so any rise in demand from FET might have not been too significant.
For Binance Coin, considering its far lower trading volumes, a rise in demand for BNB to buy FET might have affected its overall price.
So the coin has become a top crypto, rising today a bit while the rest is sort of down, with its overtake of Tether potentially in sight.
Copyrights Trustnodes.com