Just one screenshot was enough to send Enjin Coin (ENJ), an ethereum based token for blockchain gaming, up from 3 cent to 21 cent.
It's current market cap is now $160 million, with its trading volumes even higher at $180 million. Before a Samsung S10 screenshot, its market cap stood at just $30 million.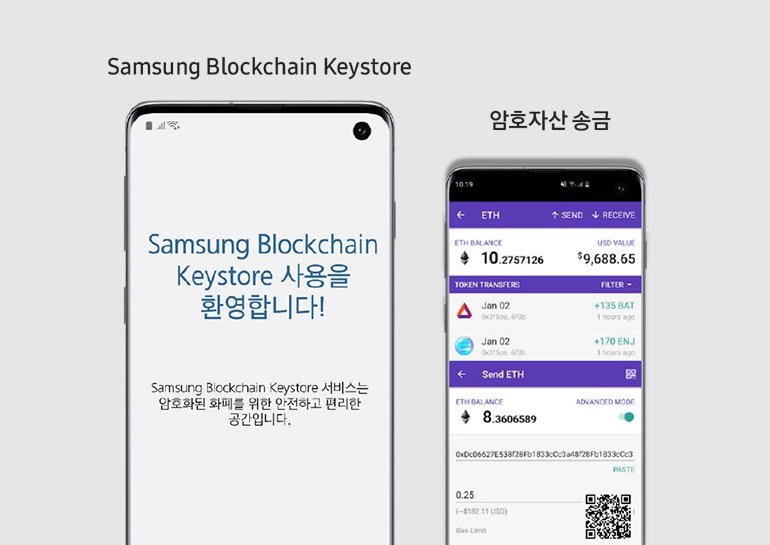 The above is shows on the website of one of South Korea's biggest computer shop, with a presentation by Samsung further confirming Enjin is supported.
https://twitter.com/BlockchainROK/status/1100212001035309056?ref_src=twsrc%5Etfw%7Ctwcamp%5Etweetembed%7Ctwterm%5E1100212001035309056&ref_url=https%3A%2F%2Fwww.trustnodes.com%2F2019%2F02%2F26%2Fbat-jumps-30-enjin-doubles-100-on-a-samsung-s10-screenshot-plus-contactless-payments
It's currently unclear just what blockchain related functionalities the phone has exactly, but for now it only supports ethereum and ethereum based tokens.
Videos show the phone so far appears to only have a plain ethereum wallet, with bitcoin not supported at this stage, but will eventually.
Likewise the first version does not seem to have a dapp browser, with its functionality seemingly currently limited to just sending and receiving eth.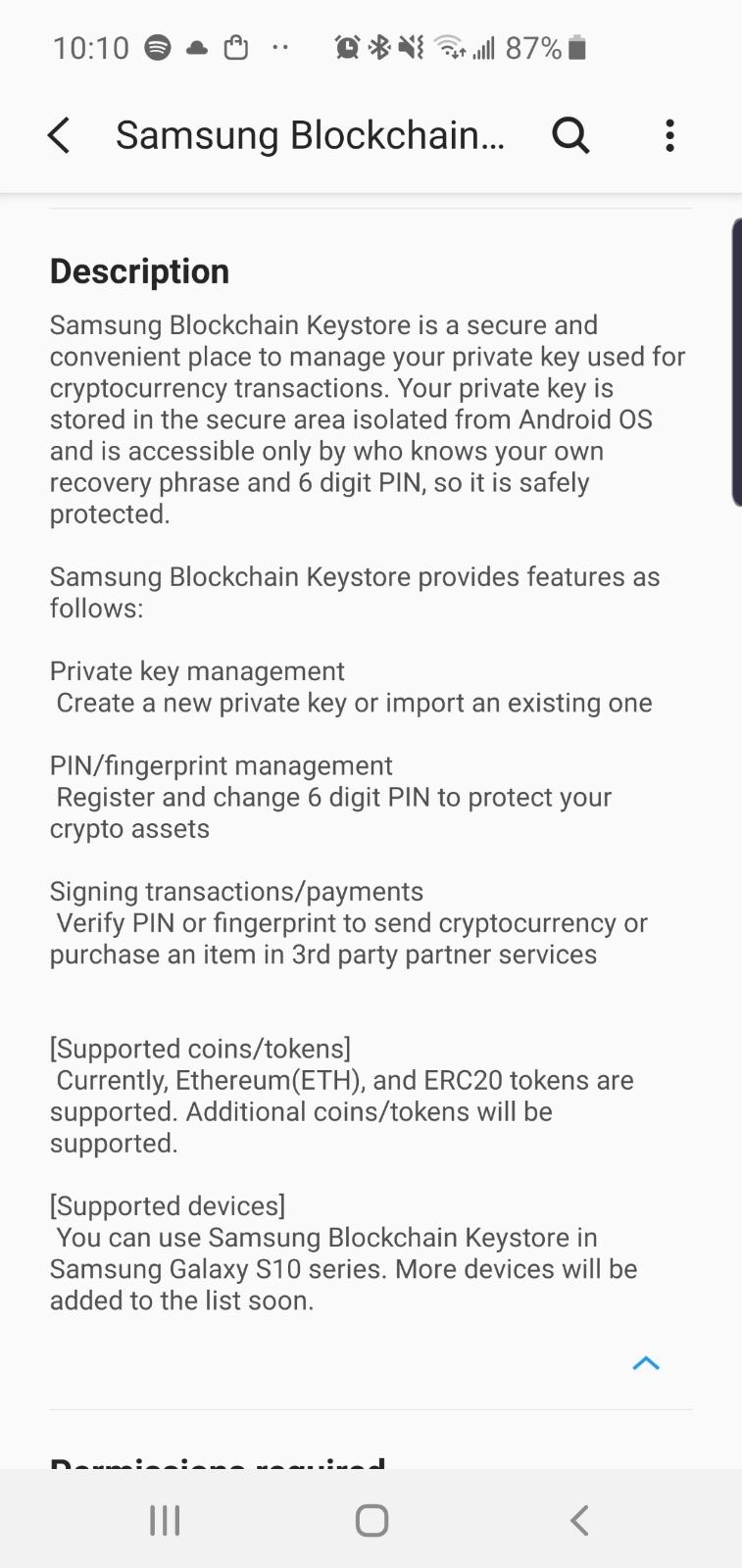 As this is an inbuilt wallet, other apps on the phone can potentially easily connect to it, so allowing them to use blockchain functionalities.
It may be the case that Enjin is just one project among many that can use the Blockchain Key Store, but initially there's a whitelist as far as we are aware.
Samsung has treated the blockchain aspect as just one minor feature among many, so it isn't very clear how exactly all of this is meant to work.
What is fairly clear, however, is that Samsung headquarters are now running an ethereum node connecting their new phones to the blockchain.
That has been enough to send some tokens like ENJ and BAT on a bull run, while eth itself doesn't seem to care very much with it continuing to trade at about $140.
Another reason why Enjin rose might be their planned launch of a Blockchain SDK on testnet this March 14th which they say will be demoed at what they call the world's largest game industry event — GDC.
Copyrights Trustnodes.com