More than 40 people have been shot dead and 20 have been injured in Christchurch, New Zealand, in two mosques: Al Noor mosque, where 30 people died, and the Linwood Islamic Centre, where 10 were killed.
New Zealand's prime minister, Jacinda Ardern, called it a terrorist attack, with four suspects taken into custody, three men and one woman.
Australian prime minister Scott Morrison said one of the suspects in the "rightwing extremist attack" was an Australian-born citizen.
They are not yet named, but it is believed the mass shooting was announced on 8chan before it occurred.
A "manifesto" has been published online where the attacker states why he carried this heinous and barbaric act. Metadata shows this was created on the 21st of January 2019 by Brenton Tarrant with it last edited only yesterday.


Bitconnect was a pyramid scheme that unfortunately rose to prominence after some confusion regarding the Bitcoin Cash ticker which originally had been named as BCC unbeknowingly that BCC was the ticker of Bitconnect.
Bitcoin Cash's ticker was then changed to BCH, but in the meantime speculators speculated that many would get confused, so they bought bitconnect in anticipation of others mistakenly buying it.
Bitconnect rose to a market cap of $2.4 billion, with its price reaching a high of $442.49. This was a literal ponzi scheme as it:
"Guaranteed to earn investors up to 40 percent total return per month, BitConnect followed a four-tier investment system based on the sum of initial deposit – the more cash you put down, the bigger and faster profits you could rake in.
Regardless of the stake though, investors were promised a one-percent return of investment (ROI) on a daily basis."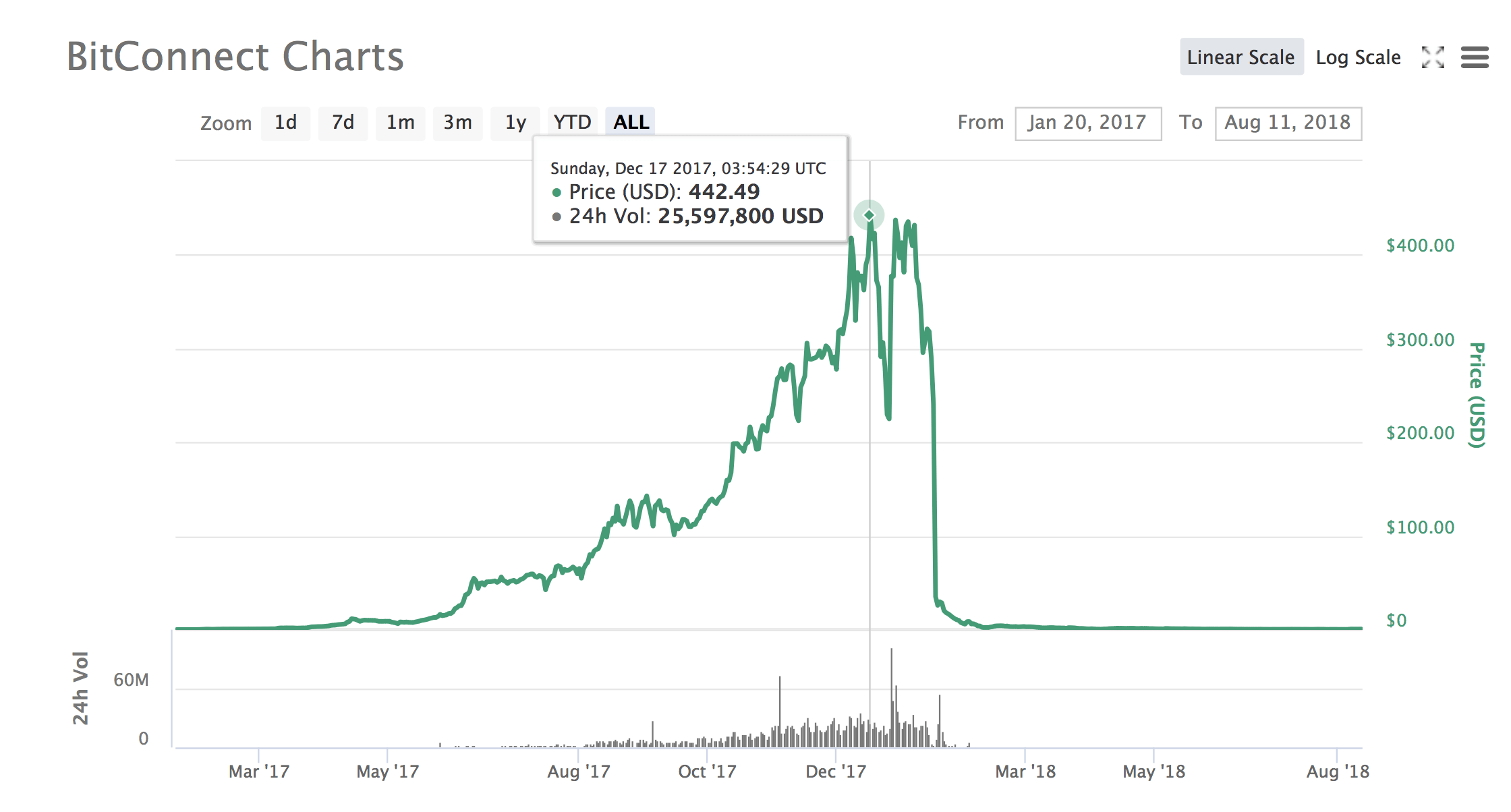 Despite it being well established this was a literal scam, Coinmarketcap still ranked it on their site which attracted at one point tens of millions of monthly page views.
Likewise exchanges kept listing it, with the scam ending in January 2018 when BitConnect suddenly announced it is shutting down.
There are currently more than 2,000 cryptocurrencies listed on Coinmarketcap, but this mass murderer decided to choose this outright scam.
Why Bitconnect specifically is not known. They used to be somewhat big in South East Asia, but it appears clear the shooter was probably easily impressionable, although in this case he apparently did make money. However rather than enjoying this new wealth, he'll now spend the rest of his life in prison.
Copyrights Trustnodes.com