A French bank branch has been set alight in Paris where thousands of Yellow Vest protesters have clashed with police, have set newsagents on fire and have ransacked shops in Act 18: Ultimatum.
A Banque Tarneaud branch was set on fire at circa 1PM London time with the events currently ongoing. Videos can be seen showing fire catching across the building, with residents in upper floors shouting for help from the window.
Des habitants aperçus aux fenêtres de l'immeuble en feu. #Acte18 #GiletsJaunes #GiletsJaunesparis pic.twitter.com/bmoVEa4Gh3

— D Anthony (@AnthonyDepe) March 16, 2019
Three firefighter trucks made it to the scene when the fire was raging in full strength in central Paris.
Demonstrations have turned somewhat violent this Saturday with Interior Minister Christophe Castaner stating there were 7,000-8,000 demonstrators in Paris on Saturday of which 1,500 were "ultraviolent ones that are there to smash things up."
The events are currently unfolding, with videos showing demonstrators throwing smoke bombs at the police, a police van catching fire, luxury shops being looted, blazes set across central Paris.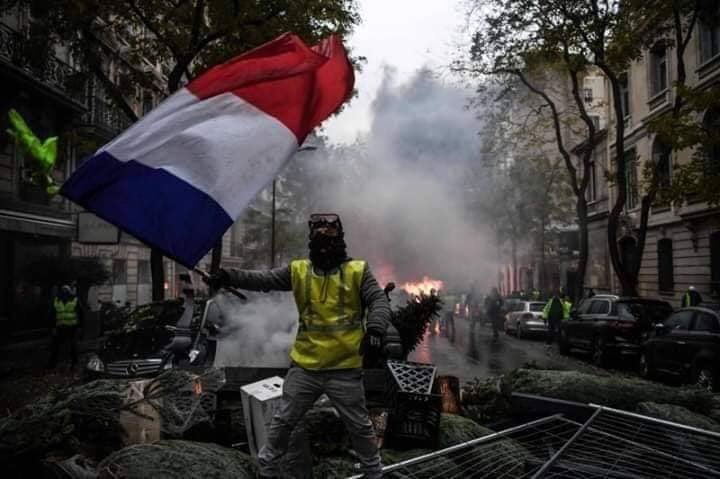 The situation appears to be very intense amidst months of protests against government policies that they say favor the rich. The organizers said according to a rough translation:
"We issue an ultimatum to President Macron and to the government, we want our demands to be respected, we call all France to go to Paris.
Our debate began in mid-November, and nothing we proposed was heard! The only response was the violence of the police and the contempt of the elites.
So that freedom, equality and fraternity triumphs over the government and the powerful, March 16 organize and invade Paris."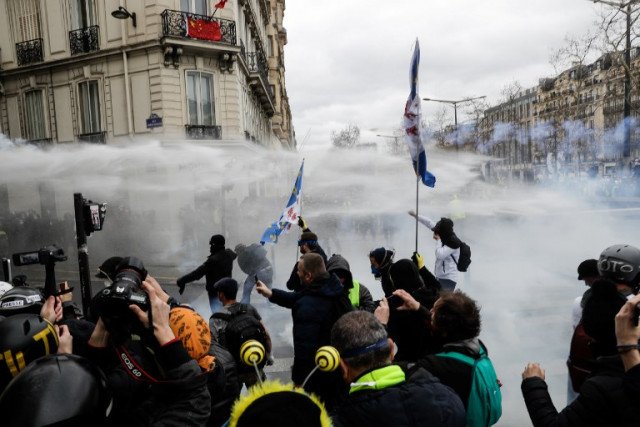 French President Emmanuel Macron has held a two months long grand national debate, but that has generally been seen as non-inclusive with Macron at times speaking only to mayors.
That grand debate has now ended, with it to be seen what Macron's conclusions are regarding two crucial questions: whether there should be a Citizens' Assembly and whether there should be Swiss style direct democracy.
Copyrights Trustnodes.com