A Bitcoin ATM has been stolen from a shop in Britain's biggest town, Northampton, this Tuesday March 12th.
Three men took part in the robbery. One waited outside while the other two entered the shop. One threatened the shopkeeper with a curved machete, while the other one smashed the Bitcoin ATM off the shop wall with a sledgehammer. A spokeswoman for Northamptonshire Police said:
"All the men wore face coverings and gloves. The one with the machete is described as wearing a black balaclava, black puffer parka jacket, blue jogging bottoms and light coloured trainers.
The man with the sledgehammer wore a black balaclava, grey/green puffer style parka jacket, black jogging bottoms and black trainers.
The third man wore a grey puffer style parka jacket and had a grey face covering."
Little further detail is provided, with it unclear whether this is a one way ATM where you can only buy bitcoin, or two-ways where you can sell BTC for cash.
Nor is it clear who the ATM manufacturer is, but the machines in themselves can be quite expensive, with top end prices at circa $20,000 per unit.
If it was a two ways ATM, it may have also had cash in it, perhaps £1,000 to £3,000, with the thieves then probably able to change the ATM's settings to their own hot wallet or exchange, but if they thought there were any bitcoins, they might have been in for a surprise.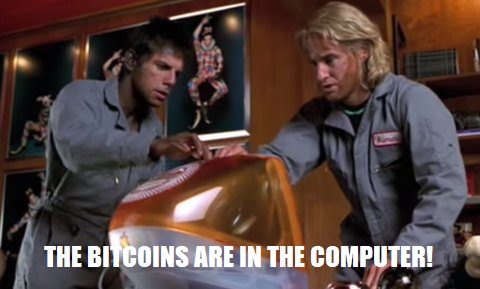 They're actually not in the computer. Well, not in that specific ATM. The machine is a mere sophisticated automatic kiosk that connects to the internet.
Usually the ATM is designed to connect to the owner's hot wallet, or to an exchange, through a server. The ATM basically puts forth an order for however much fiat its scanners have verified, with the ATM user given a code to redeem the bitcoin. The redemption then usually happens on an app or a website.
Whether the thieves were aware of this, isn't clear, but the Northamptonshire police is asking for assistance from anyone who witnessed the robbery or who has information about the incident.
Copyrights Trustnodes.com