Some of the most tense hours in British politics and perhaps European politics are currently unfolding in London where an emergency cabinet meeting has ended with Theresa May, still the current British Prime Minister, to meet Northern Ireland's DUP.
Also understand PM due to speak to @DUPleader this lunchtime (as well as Jeremy Corbyn). Early reports say cabinet did not raise her future as PM, but there's a tacit understanding that it is "linked to the vote" tomorrow.

— Paul Brand (@PaulBrandITV) March 25, 2019
Apparently May was told to her face she should resign at Chequers talks yesterday with The Sun, one of UK's most read paper, saying "Time's Up."
A petition to revoke Article 50 continues to grow at now almost 5.5 million signatures. Europe is putting pressure, saying they've finalized no deal preparations. Parliament is gearing up to take charge of the process, something which would amount to a very British political revolution.
A tory MP has called for revoking article 50, something that was unthinkable before millions marched and before an apparently insurmountable deadlock.
DUP holds the cards, they saying. Patriotic Brexiteers want them on board or they're not backing May's deal.
.@NigelDoddsDUP "We will not accept any deal which poses a long term risk to the constitutional and economic integrity of the United Kingdom."https://t.co/LVL960KDRU pic.twitter.com/nqDGCQLsUz

— DUP (@duponline) March 22, 2019
May's deal puts a virtual border between Northern Ireland and Britain. It's temporary, it's a backstop, but there is no unilateral exit clause.
That's unacceptable to unionists in Northern Ireland, so it's unclear why DUP would change their mind now.
Britain is not Spain. Northern Ireland has a right to a referendum. If they wish to join Ireland, they can do so peacefully through the ballot box. Many don't want to do that, hence the difficulty of Brexit.
Just one of many. Trade negotiations have not even begun. It is here, however, in these currently unfolding events, where the future of Britain, Europe and the world is to be decided.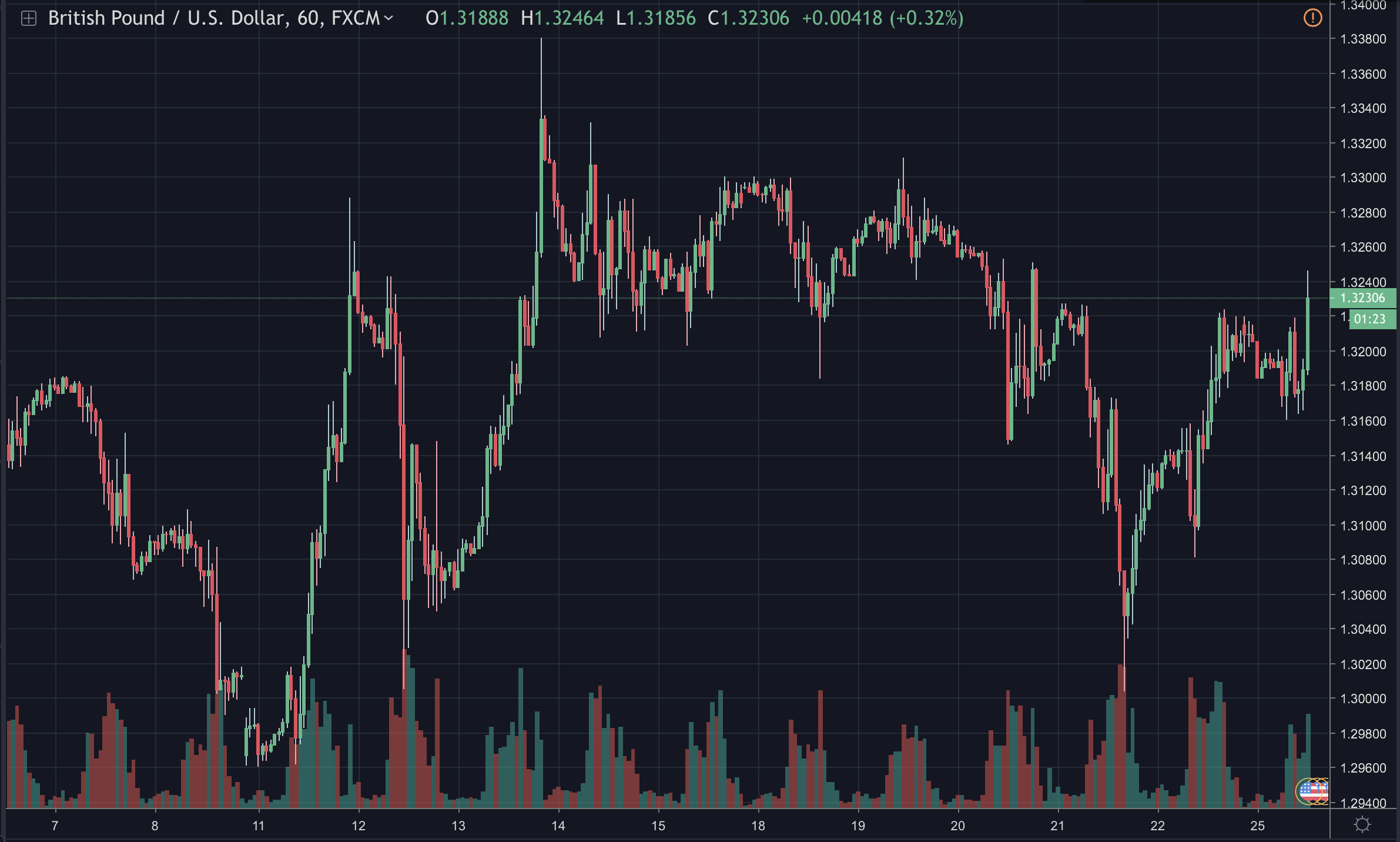 Pound is up a bit. The chorus calling for May to resign and the strong show of people's support for remain might have changed traders calculations as there now appears to be a potential option to remain.
Yet tomorrow might surprise. The deal might even be voted through. There would be a transition period of two years, so nothing would immediately change if it goes through.
If it passes, however, there might be some volatility especially in the Pound which has been rising as the situation changed from a sure exit to a deadlock.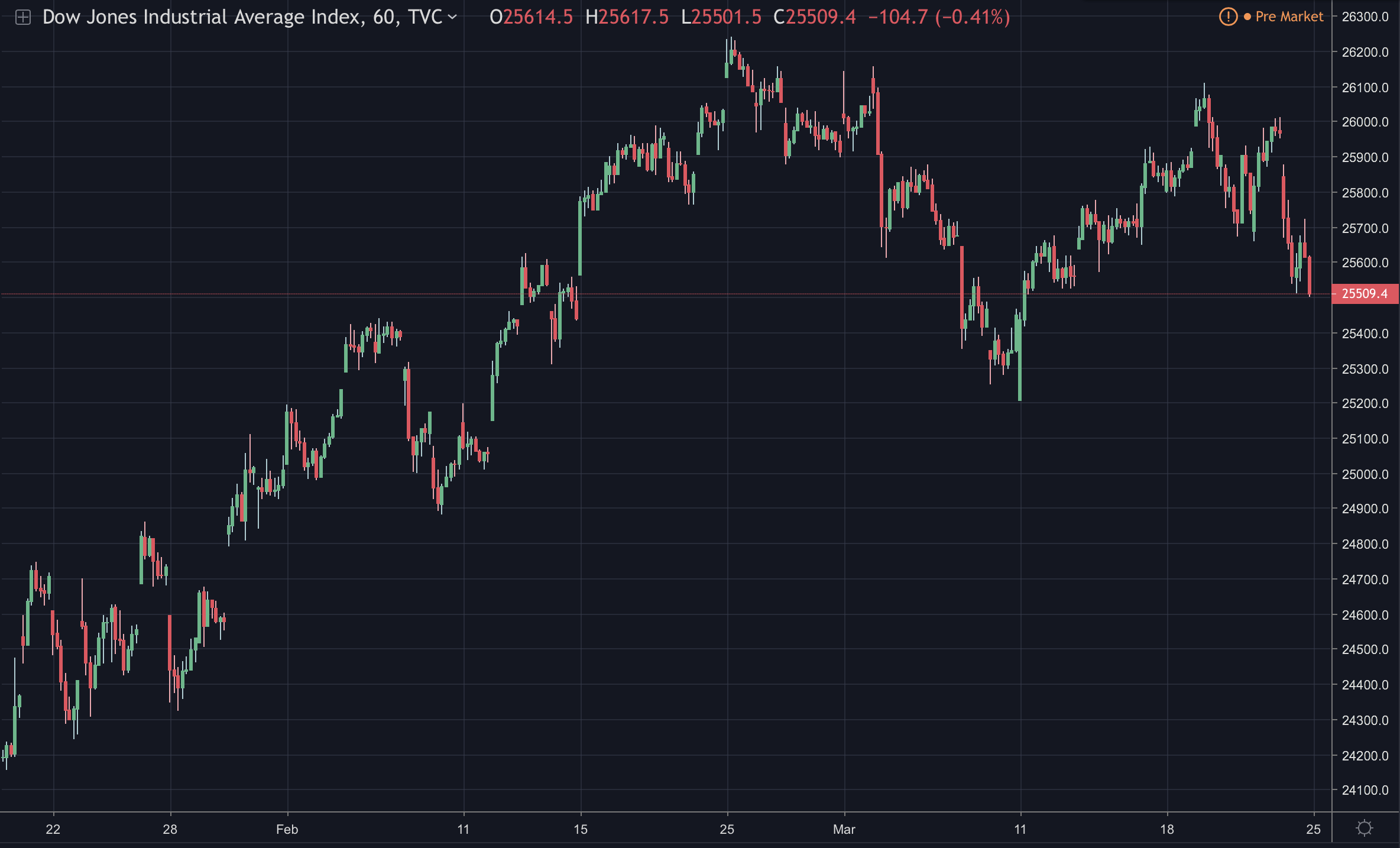 Stocks, however, are not happy this Monday. Dow is down close to 2%. Footsie is down about 1%. Brexit uncertainty might be one reason. EU's warning that Britain might crash out with no deal, might be another.
Cryptos are not much affected today because a crash out would have both positives and negatives. On the positives for cryptos, Brits might hedge with some of it by using bitcoin or eth as a diversifier to equalize in GBP movements as well as USD or EUR.
On the other hand, the crypto space would lose a big champion in the European Union. Other countries will probably fill the void, but UK does remain ahead in many regulatory aspects, or at least did before Brexit took all attention.
The sun is shining today in London in contrast to the pouring rain during the Brexit vote. All options do still remain on the table, and each option has the potential to affect markets, perhaps even considerably, including cryptos. So what happens at Westminster does for once really matter.
Copyrights Trustnodes.com