British Pound has dropped below $1.30 following yet another defeat in Parliament where British Prime Minister, Theresa May, had asked MPs to vote for the third time on effectively the same deal.
344 MPs voted against, 286 in favor, making it yet another rejection of another proposal as Parliament effectively says no to everything.
While a petition is about to cross six million to revoke Article 50, Parliament said no. It further said no to all options!
The vast majority of parliament does not want no-deal. The vast majority does not want May's deal either. It does however appear to be quite tight for a customs union.
Arguably if May puts that on the table, it would perhaps pass. Yanis Varoufakis, the Greek minister who negotiated with EU during the 2010 Greek bailout, said on Question Times last night that EU's Brexit negotiator has been given the mandate to accept a customs union.
Speaking of May's deal he said only a country that just lost a war would accept such deal. He however was in favor of a customs union and it appears parliament could potentially be in favor of it too.
A customs union is basically free movement of goods between Britain and the EU. That would mean some EU regulations would apply in UK. Trade deals with other countries would be a bit complicated for Britain if at all possible, but it would solve the Irish border question.
For now, negotiations are still just limited to the withdrawal agreement. The backstop would kick-in only if the trade negotiations then fail. Presumably what could happen is that instead of the backstop, the custom union could kick-in if trade negotiations fail.
Parliament also seems open to persuasion for a second referendum. This would probably take the form of deal or remain once a deal passes parliament. If any deal can pass under May, however, remains to be seen, but Pound is dropping.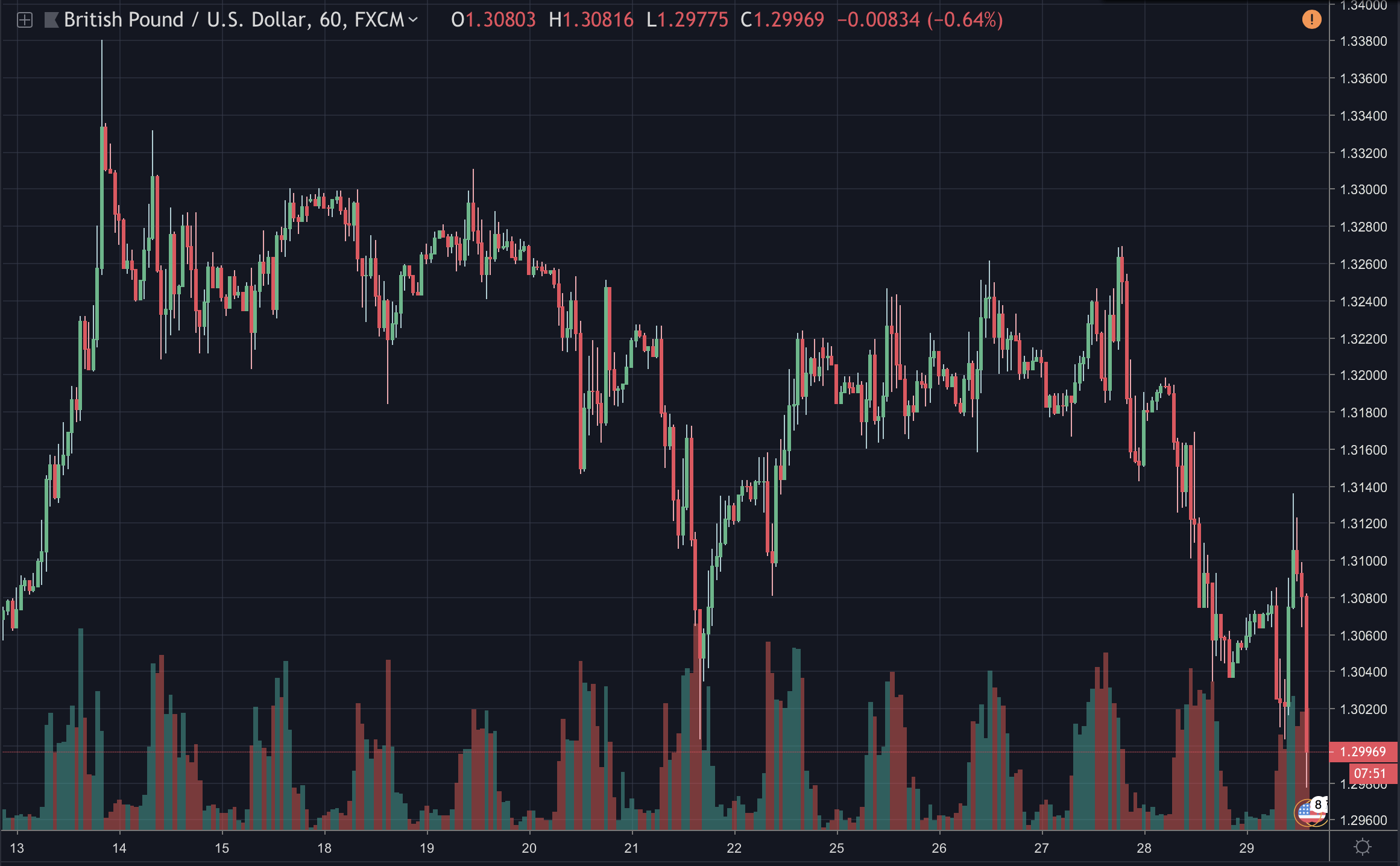 As you can see, pound was up and up after May chickened out from the vote in December and then again after parliament appeared to take control.
Following no majority for any deal, however, pound begun falling and dropped more after the results of today.
That's presumably because markets can't see how this will now resolve, but on Monday MPs will take the top picks, discuss them, and then perhaps have straight votes on each.
That means parliament could have a vote on the customs union after debate and discussion. If that passes, then May would presumably be compelled to either resign or to put it forth to the EU.
So there might still be a way out depending on how Monday unfolds, with an election now probable and perhaps a second referendum too on deal or remain if a deal is eventually reached.
Copyrights Trustnodes.com