Binance has just announced they are to delist BSV on Monday, April 22nd, at 10AM London time. Binance said:
"At Binance, we periodically review each digital asset we list to ensure that it continues to meet the high level of standard we expect. When a coin or token no longer meets this standard, or the industry changes, we conduct a more in-depth review and potentially delist it…
Based on our most recent reviews, we have decided to delist and cease trading on all trading pairs for… Bitcoin SV (BCHSV)."
Do the right thing. https://t.co/z7HGsAZnmR

— CZ Binance (@cz_binance) April 15, 2019
This announcement is made just hours after Changpeng Zhao, Binance's CEO, called Craig Wright a fraud with BSV seen as Wright's coin.
Price tanked, down some 8% while almost every other coin is in green, with BCH up some 8%.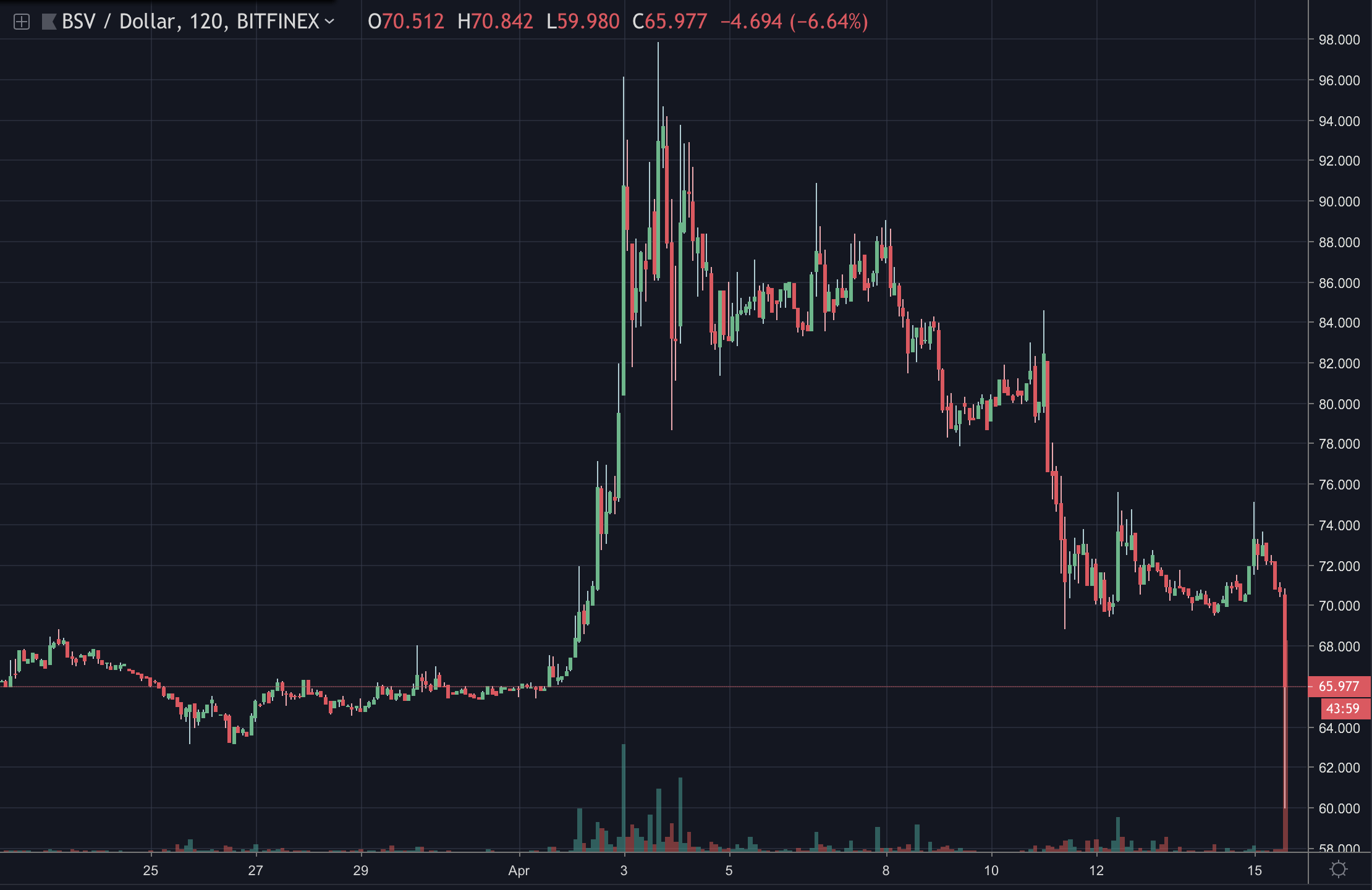 BSV has been falling for some time after a number of generally seen as frivolous lawsuits were made public, including a lawsuit by BSV supporters against BCH devs and a number of lawsuits by Wright's lawyers against a number of cryptonians who called him a fraud.
The latest BSV red candle, however, is the biggest in a month, with the coin to now be removed from the biggest crypto exchange.
Copyrights Trustnodes.com