BCH has seen a huge jump today, up from $280 to a brief $340 before currently settling at circa $324.
That's one of the biggest jump in the crypto space this green Tuesday as BCH seemingly turns bullish.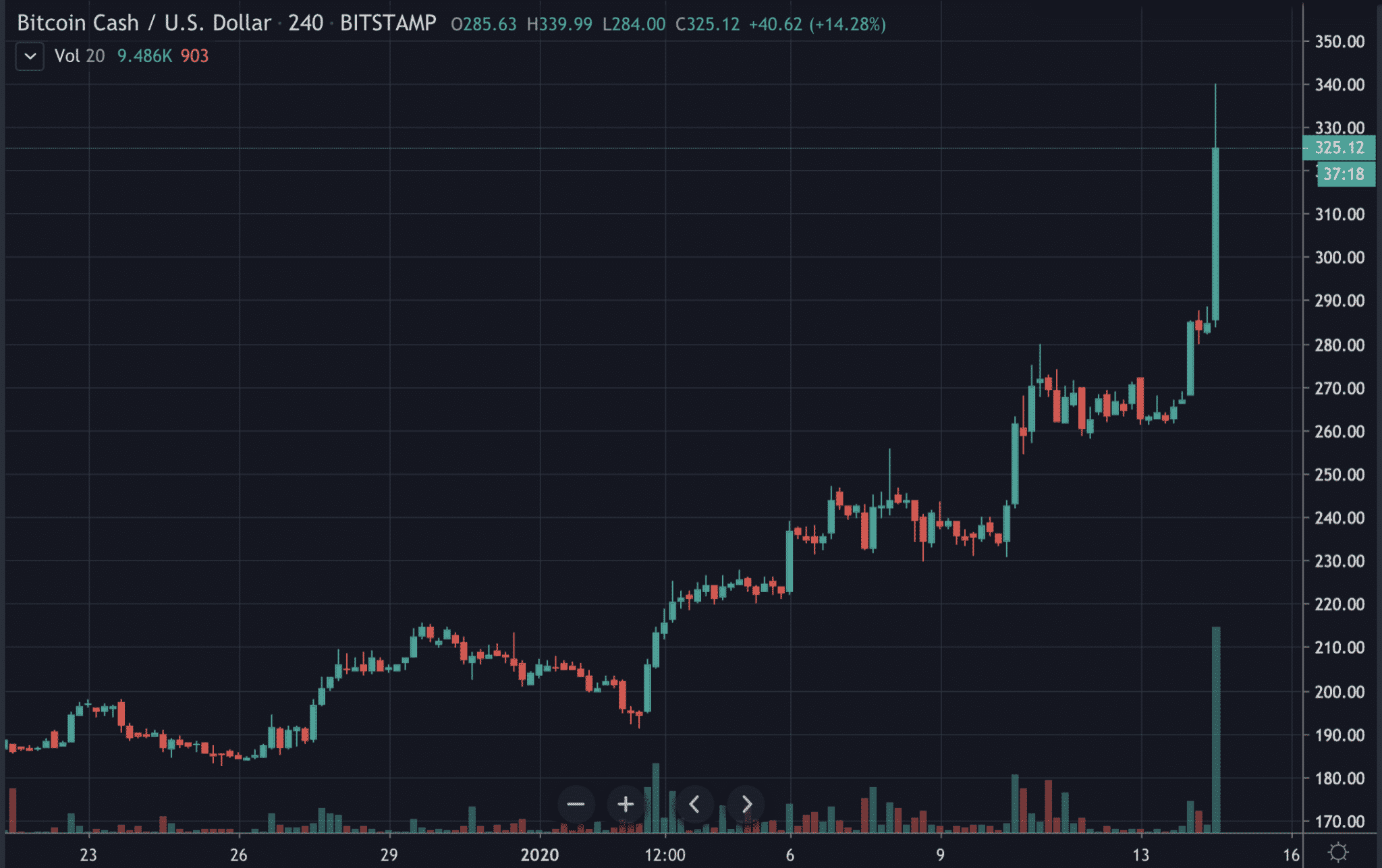 You can see the considerable volumes in the last 4h candle with this now nearly doubling in just a month.
That's while its chain-split coin, BSV, jumped a considerable 43% and is still seemingly moving up.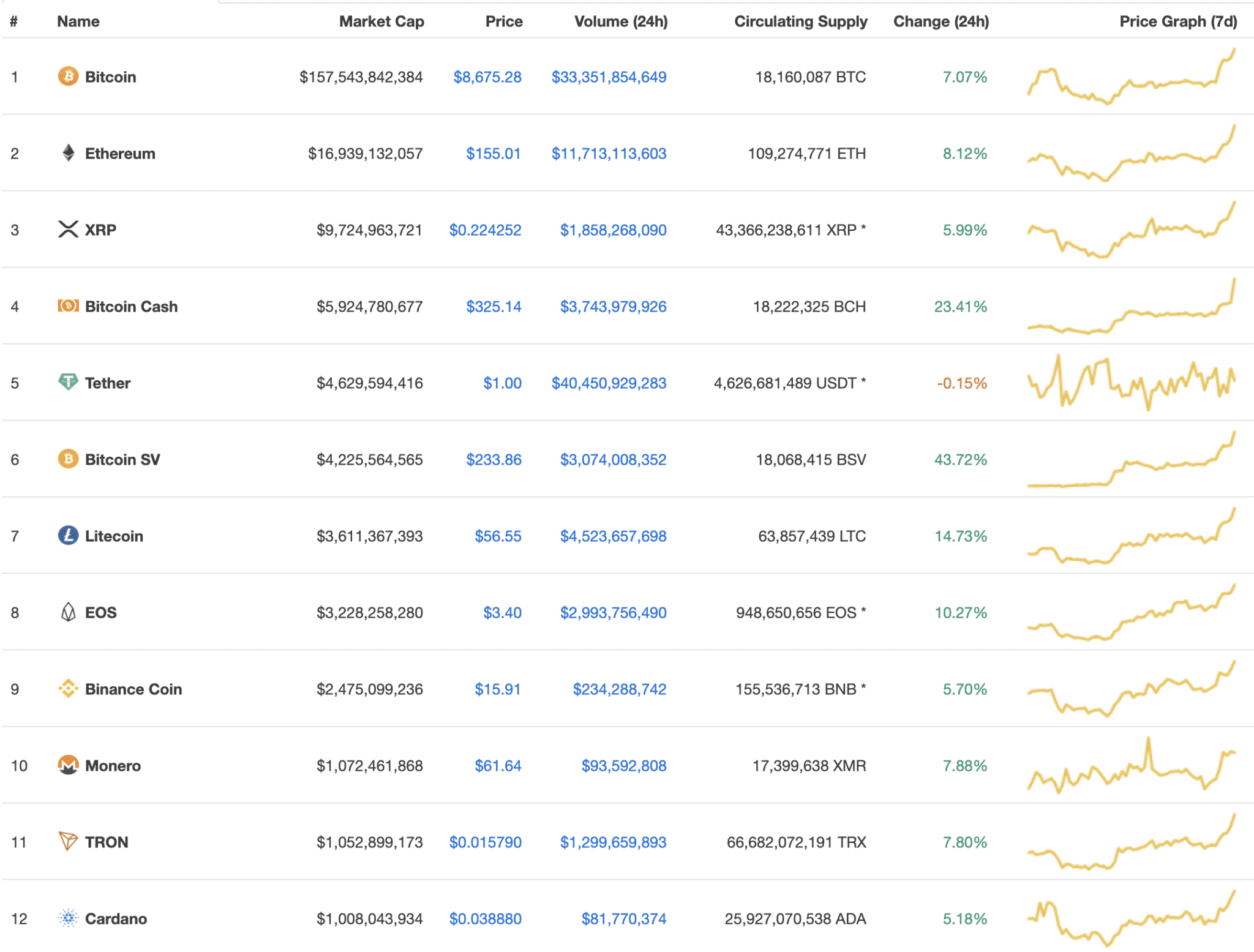 Much is green as you can see, except Tether, but BCH and BSV are particularly excited because of the halvening which for them is now circa 80 days away.
BSV has been rising more with it nearing an overtake in price of BCH before the latter got angry and jumped itself.
In market cap however they're not that far away, "just" a $2 billion difference between the two.
Poor Litecoin has fallen to the chain-split of a chain-split with Tether perhaps next to give way.
Ripple might be within reach for BCH, but why these two chain-splits are jumping so much save for just halvening speculation, is not clear.
What is clear is that their greenness might trickle up with BSV repelling BCH to run, BCH making bitcoin jump, the latter dragging eth bit up, and so creating a dance.
Copyrights Trustnodes.com