Some 123,446 bitcoin, worth more than one billion dollars, was moved from Bitfinex's cold storage this Wednesday.
According to blockchain data, 1,500 bitcoin ($13 million) was sent to a hot wallet, while the $1 billion was sent to a new address.
"It's a 1.5k BTC refill of hot wallet and resulting change address movement," Paolo Ardoino, Bifinex's CTO, said.
The same address moved 1,000 bitcoin to the hot wallet on Tuesday without a corresponding move of all the funds.
The new cold wallet likewise sent 2,000 bitcoin to the hot wallet again without a corresponding move of all funds.
This 2,000 BTC ($17 million) was presumably withdrawn as the hot wallet shows as only 1,500 remaining.
While the new cold wallet seems a bit peculiar as it shows the total amount received to be double that of what it has actually received.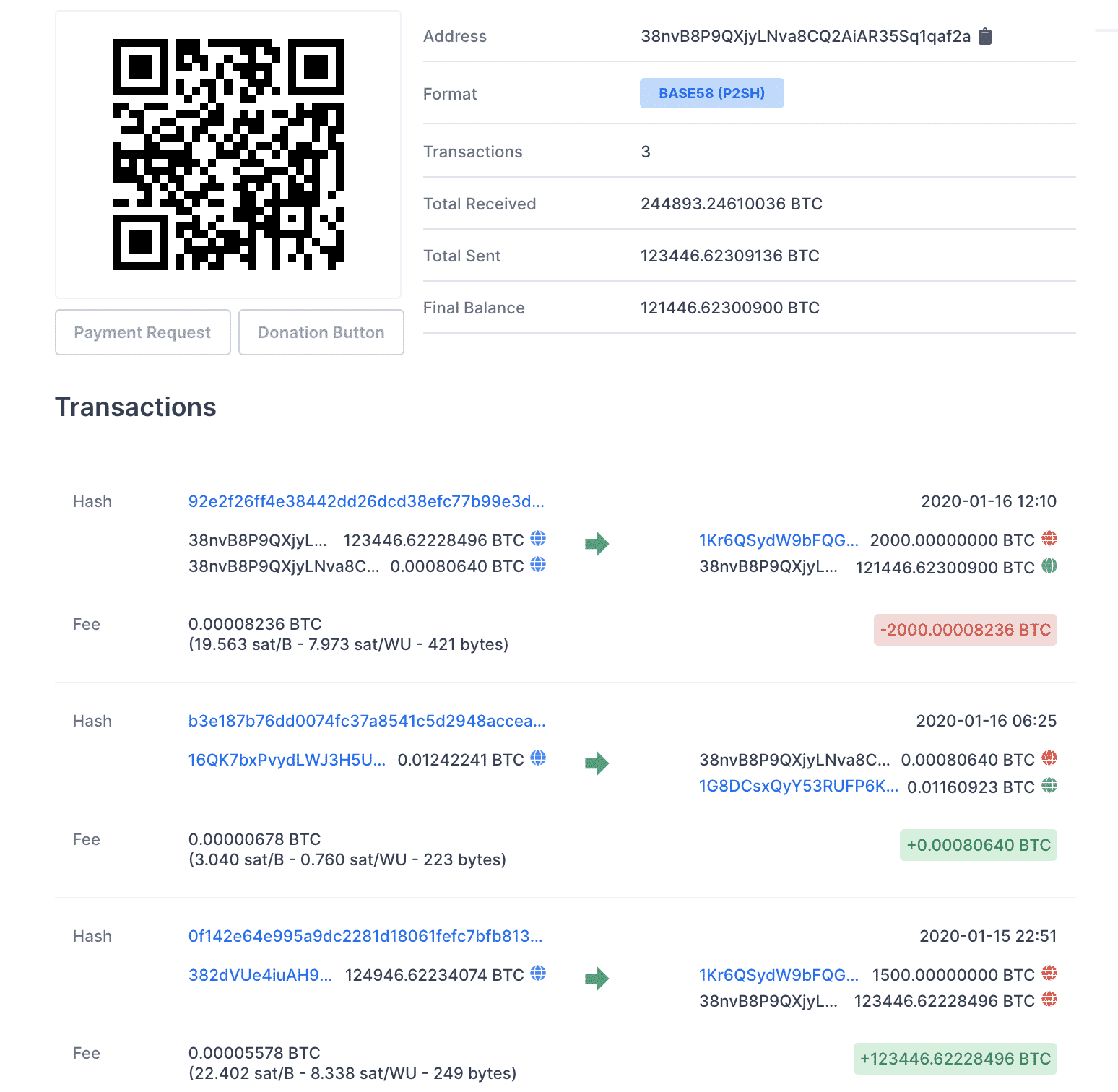 The blockchain explorer above has changed its design so maybe we're missing something, but this says some 123,000 bitcoin was received yesterday as well as some dust earlier today.
That appears to be all the funds received, yet the explorer says total received is close to 250,000 bitcoin.
It may just be a glitch on the explorer as there is no other reasonable explanation because if it was some peculiar double spend, in that case you need someone to be fooled into accepting this $1 billion for something, which is obviously quite different from fooling someone in regards to say 10 bitcoin.
But it is a bit interesting as to why they've seemingly consolidated their cold wallet coins into one address and then decided to move them again.
Perhaps they want to show they have these coins so as to avoid any doubts regarding their solvency.
As it happens, $1 billion is the amount they raised in their token sale. Just as it is roughly the amount that purportedly was short of backing tether.
So arguably it doesn't prove much as we do not know their liabilities, but now at least we know they have $1 billion worth of bitcoin.
Copyrights Trustnodes.com