Bitcoin Cash has surpassed Dogecoin in the number of on-chain transactions and has surpassed every other coin in the amount of value transferred except for bitcoin.
Bitcoin Cash moved some $750 million worth in the past 24 hours, far more than the $250 million for ethereum.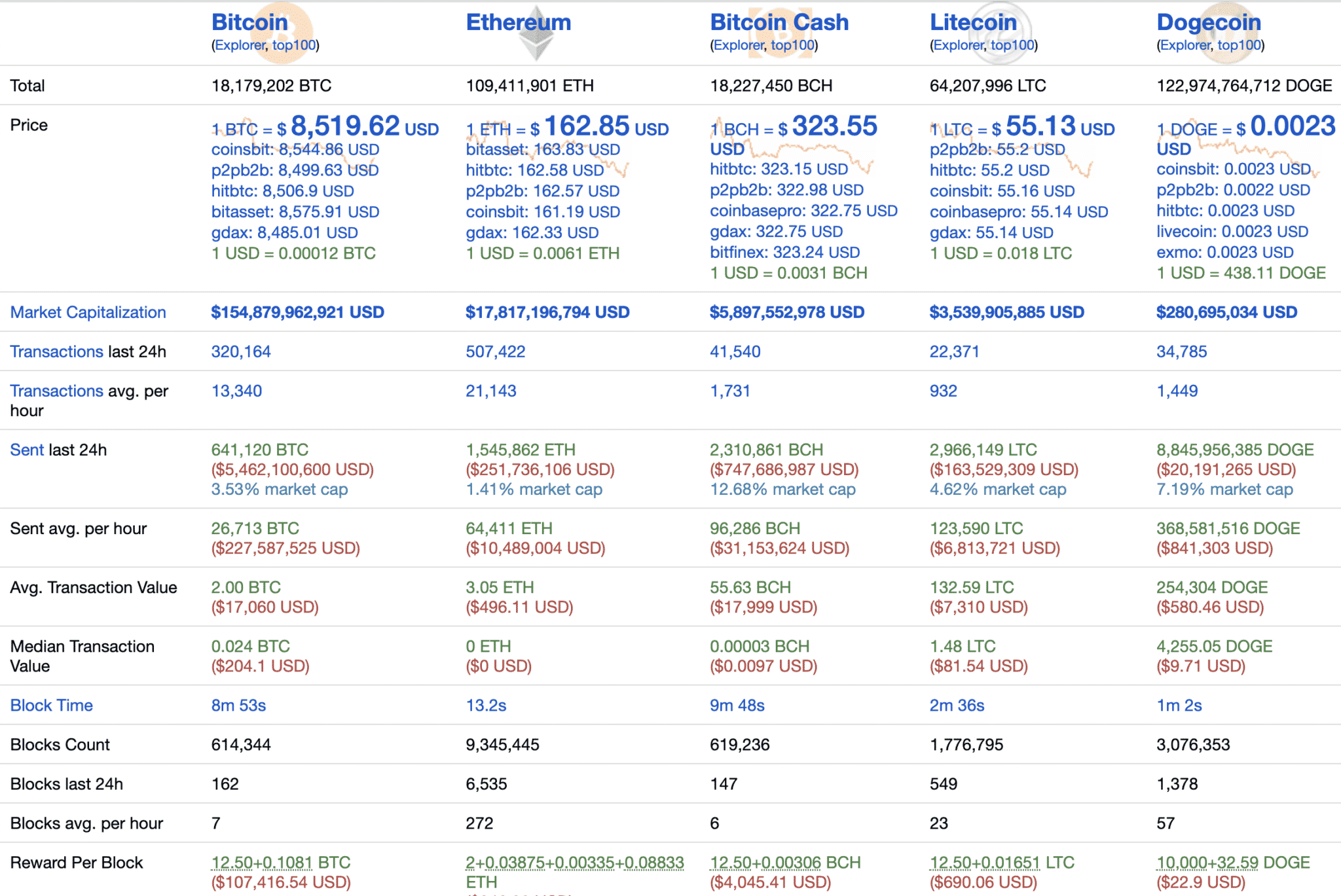 Bitcoin has moved far more at circa $5.5 billion, but one qualifier here is that the two bitcoins have change addresses, with that potentially leading to double counting.
Ethereum is account based, so we can be sure it was actually $250 million. While in BTC and BCH just how much was actually moved to another party is more of an estimate.
For BTC and BCH, however, it is an apples to apples comparison, with this suggesting BCH has more than 10% BTC's transaction numbers and onchain value transfers.
BCH therefore might perhaps be undervalued as at 10% bitcoin's market cap it would make it $15 billion, far more than the current $6 billion and not far off from ethereum's market cap.
This undervaluation probably came from the split to BSV in late 2018, but it may also be a flight to safety during the bear market with bitcoin dominating the crypto market for the past two years.
Whether that will change if bullishness returns isn't clear, but it looks like BCH has seen reasonable growth during 2019 with a dev funding proposal now potentially allowing them to address scaling related proposals while also working on new features.
Blockstream devs for example are working on smart contracts. BCH devs won't have the resources for that even with this new $6 million, but the coin can become very competitive because its method of scaling might well be the only one standing in the end.
Copyrights Trustnodes.com