Close to half of Dai's total supply is now in a savings account earning nearly 8% a year.
That's just weeks after Multi-Collaterals DAI launched with its market cap seemingly doubling to now $106 million.
There was a $100 million limit, which has now been lifted as other assets can be used to collateralize.
When the upgrade happened, initially around 50% moved to DAI while the rest was more slow with close to $25 million still in Single Collaterals SAI.
In combination there's now $133 million tokenized dollars, meaning $33 million has been added recently.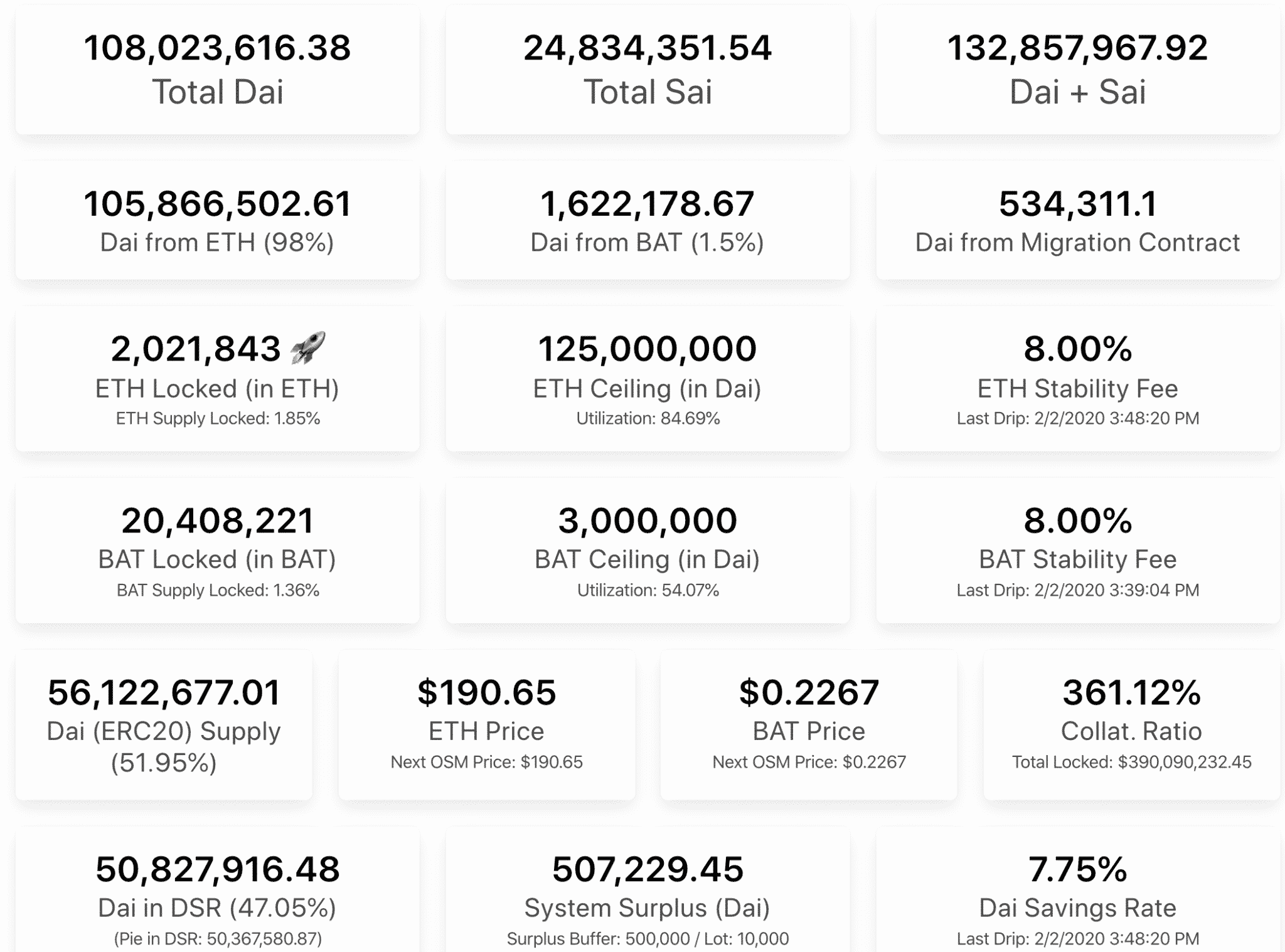 All this dai is created by the 2 million locked eth, worth about $400 million, so technically around $300 million eth has been taken out of circulation.
That number might seem small in the age of trillions, but it's more than 1% of ethereum's market cap of $20 billion.
What is very interesting is the speed with which so much dai has been locked in the savings account with that 7.75% coming from Dai borrowers.
It's interesting because it might indicate how much eth could eventually be locked into staking once that comes out as that too will give a rate of circa 6% depending on how many stakes.
So 50 million eth probably sounds about right, making it a halving of sorts as the idea of making money from money now develops in the crypto space.
Copyrights Trustnodes.com