Western stocks have seen a bit of respite today after a very red Friday, but in China one of the biggest fall in the Shanghai Composite Index has sent it down 8%.
Yuan is down 1.20%, above 7 CNY to USD once again, with gold interestingly down too a bit by 0.7%.
Oil is falling too, down and down as the economy now faces a slowdown with markets presumably anticipating lower demand.
That's especially the case as many flights to and from China are being cancelled, with it unclear just how quickly oil companies will pass on this discount to end consumers at gas stations.
The big question is what is bitcoin planning and that is not too clear: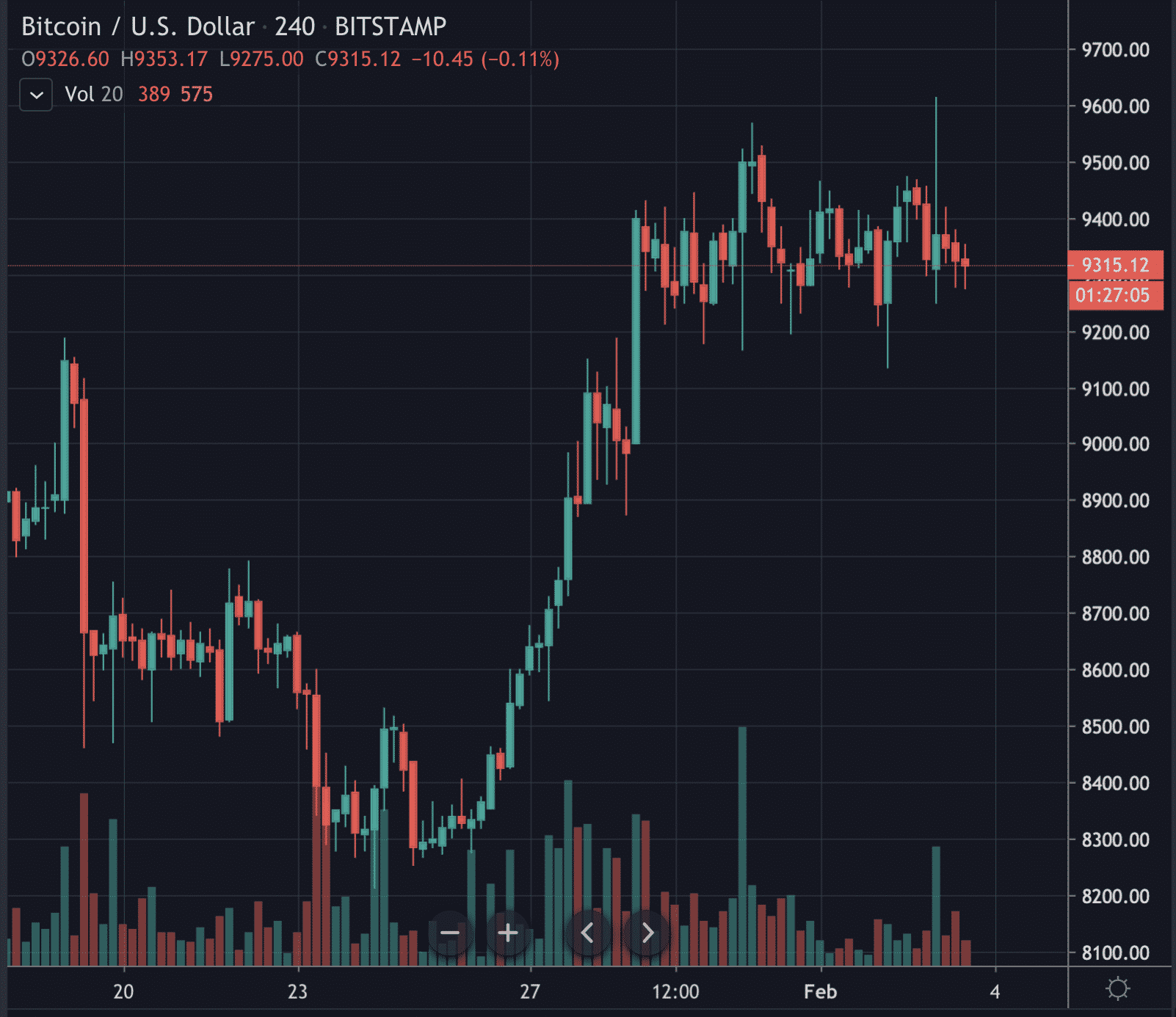 Bitcoin has been range trading for about a week now as it eyes that big $10,000 or perhaps it turns downwards.
The fall in CNY usually coincides with an increase in bitcoin's price, but the cryptocurrency does not correlate with any other trading instrument save for briefly on occasion. So it isn't clear whether it will respond to CNY's fall.
Nor is it clear whether it's just the beginning where this virus is concerned or the beginning of the end for it, but that should become clearer in the next few days.
That's because Wuhan was quarantined on the 21st of January. The incubation period is 14 days, so further down this week we might have a better idea whether the prevention action has worked or whether that was too late.
It remains still concentrated mainly in Wuhan, but so far this has been doubling every circa 4 days with infection levels out of China now reaching the Wuhan levels of 21st of January.
It is arguable globally the response has been too slow, with it in some countries reaching the level where doctors had to threaten strike.
Yet in some countries it is seemingly being contained, like in France, while in Germany it seems to be growing fairly quickly from just 1 case a few days ago to now 10.
In Hong Kong it has nearly doubled from a few days ago to now 15 cases, while Japan has 20 cases.
That means it isn't very clear whether this can now be contained or whether it will have to run its course with children thankfully being spared.
Copyrights Trustnodes.com