Tesla has been bitcoining, up and up since late October when its price of $250 slowly rose to $500 to then nearly double since the 30th of January to now $900.
This has given the electronic car manufacturer a market cap of circa $165 billion, around the same as that of bitcoin, and quite a bit higher than PayPal's $140 billion and higher than that of Netflix's $160 billion in addition to it being higher than any other car manufacturer.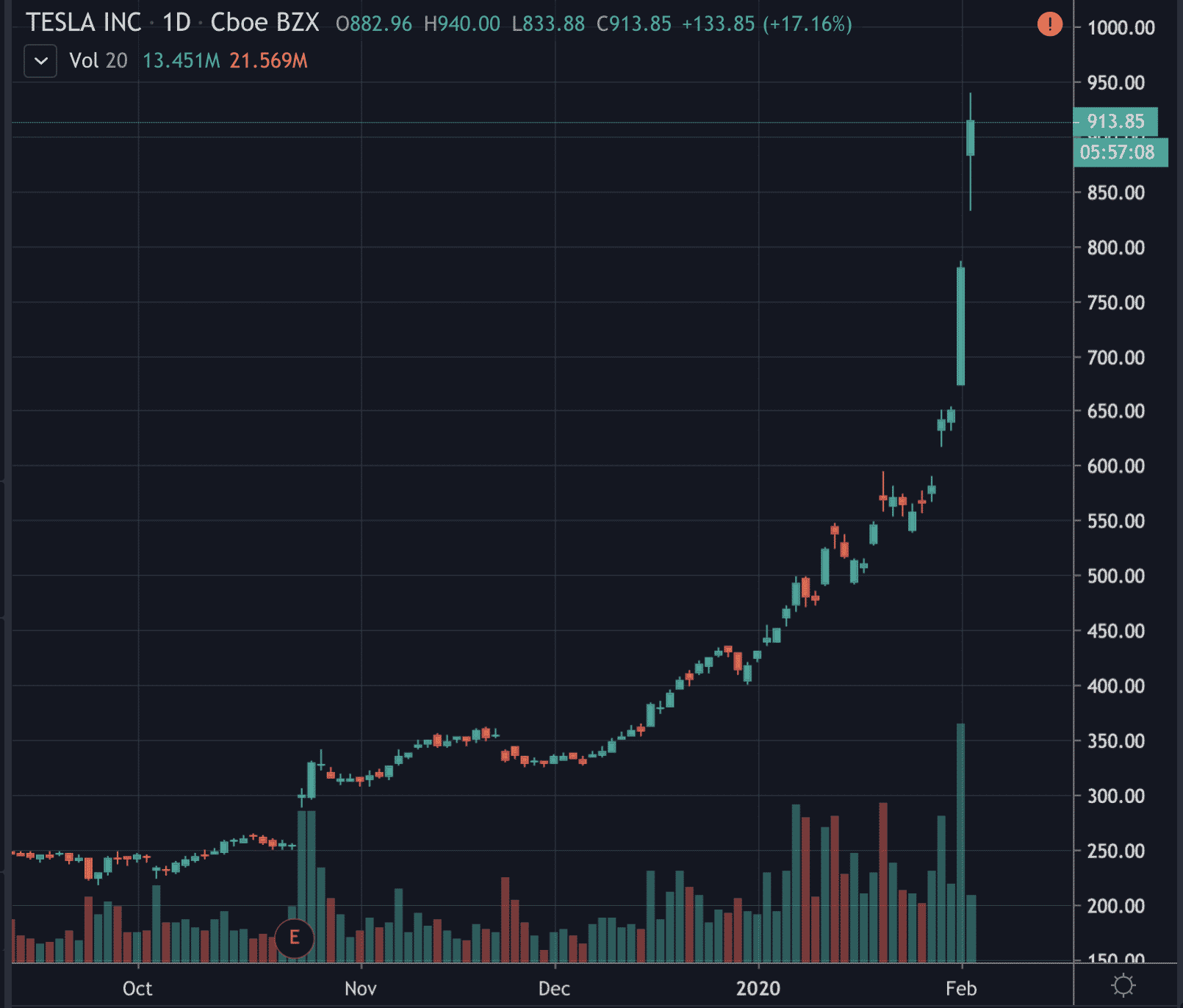 The good fortune appears to have began when Tesla unveiled the cybertruck that got everyone talking about either how ugly it is or how ugly.
That illustrated the great marketing skills of Elon Musk who won't stop talking about bitcoin, or dogecoin, and in some occasions eth too.
Musky's Tesla however only kicked off after "Panasonic Corp said its automotive battery venture with Tesla was in the black for the first time."
Batteries are the most expensive part of Tesla cars, so their production now being profitable, and Tesla earnings showing some growth, has sent this stock straight up in a parabolic line.
Whether the outbreak in China has something to do with it as well isn't very clear. Uber and many other deliveries there are apparently suspending operations.
Self driving cars could be very useful in those instances to even perhaps deliver pizza, but it doesn't look like Tesla cars have yet reached that level where they can drive by themselves on city streets.
Copyrights Trustnodes.com