Ethereum seems to have turned bullish, up around 4% today, or $10, after rising 4% yesterday with the second biggest crypto seemingly dragging bitcoin with it.
Bitcoin is nearing $10,000. Up by about $3,000 since December, or 50%, to reach a high in about four months.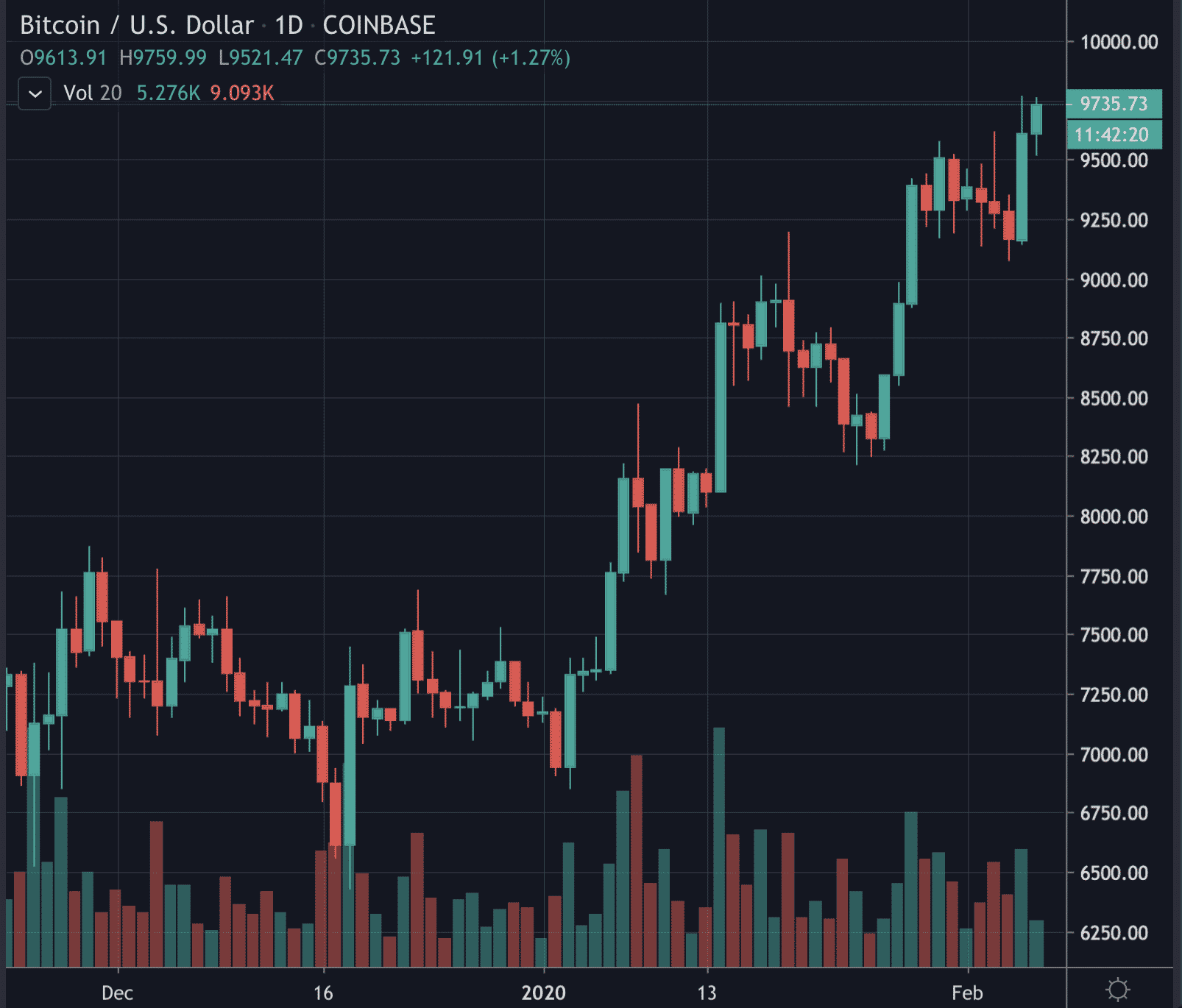 After some stability until January, the biggest crypto has moved in an upwards direction so far aided in part by geopolitical events as well as by an increase in infrastructure.
In particular the first regulated bitcoin options were launched on CME last month, but volumes seem low at just around 250 BTC a day, or a quarter of a million.
While futures are handling some half a billion a day, and for the first time in a very long time, they're at a premium: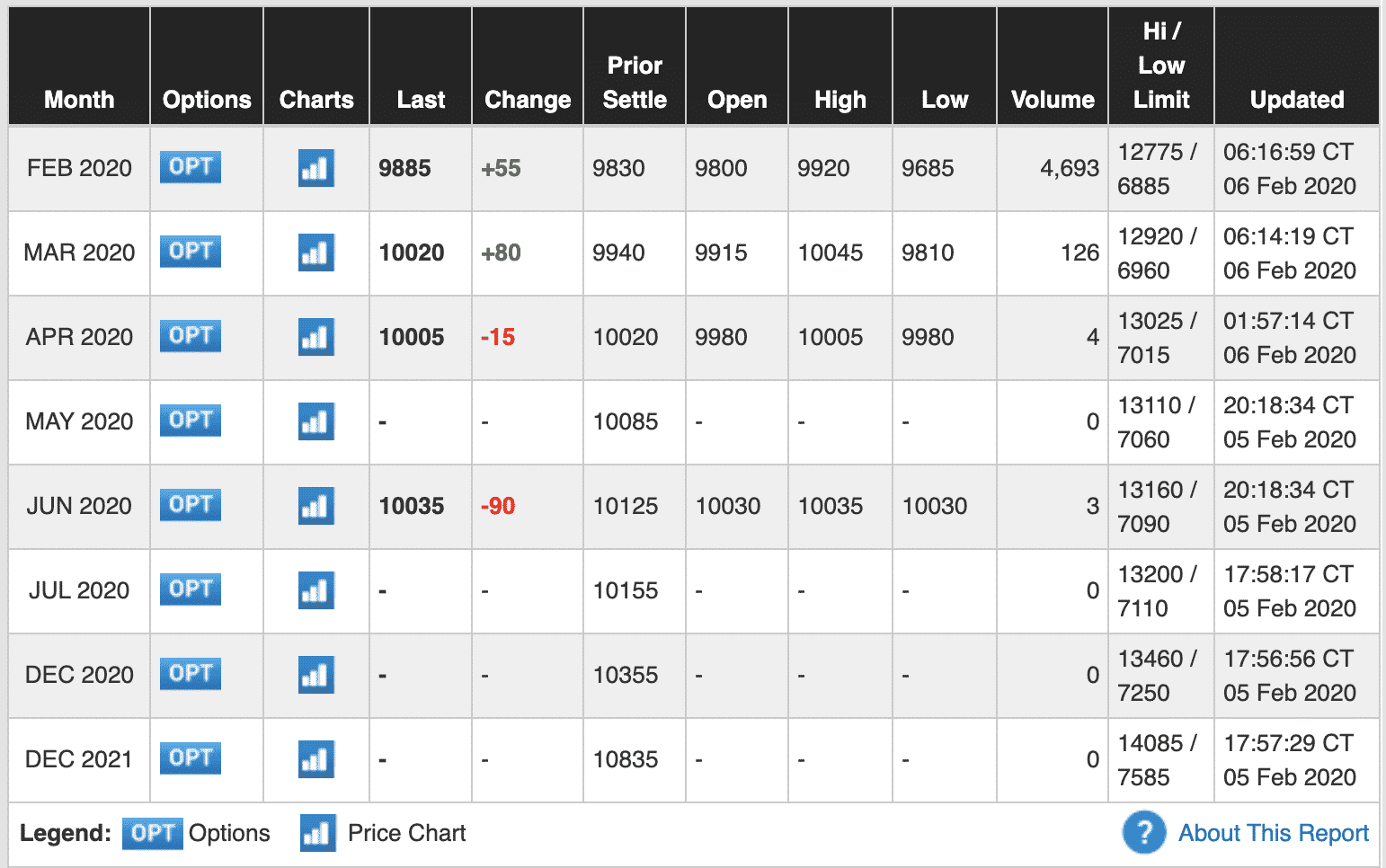 The above screenshots were taken around the same time, so Wall Street is saying this thing is going up.
Whether it will do so remains to be seen, but these considerable volumes probably mean an ethereum futures on CME is inevitable.
That's especially the case as at times eth can overtake even bitcoin in trading volumes, with the two playing a ping pong of sorts.
Bitcoin for example was the first to move upwards recently, with ethereum becoming a bit bullish only after as the eth 2.0 development becomes a bit real.
Then there are of course all the other coins, and for today they've all turned green, but none more so than eth out of the top ones.
Copyrights Trustnodes.com