The ethereum 2.0 depositing process has been leaked with a screenshot showing step by step how 32 eth can be sent from the Proof of Work (PoW) chain to the new Proof of Stake (PoS) Beacon Chain.
The process begins with a quick description of staking and rewards, with it then generating a key pair for validation.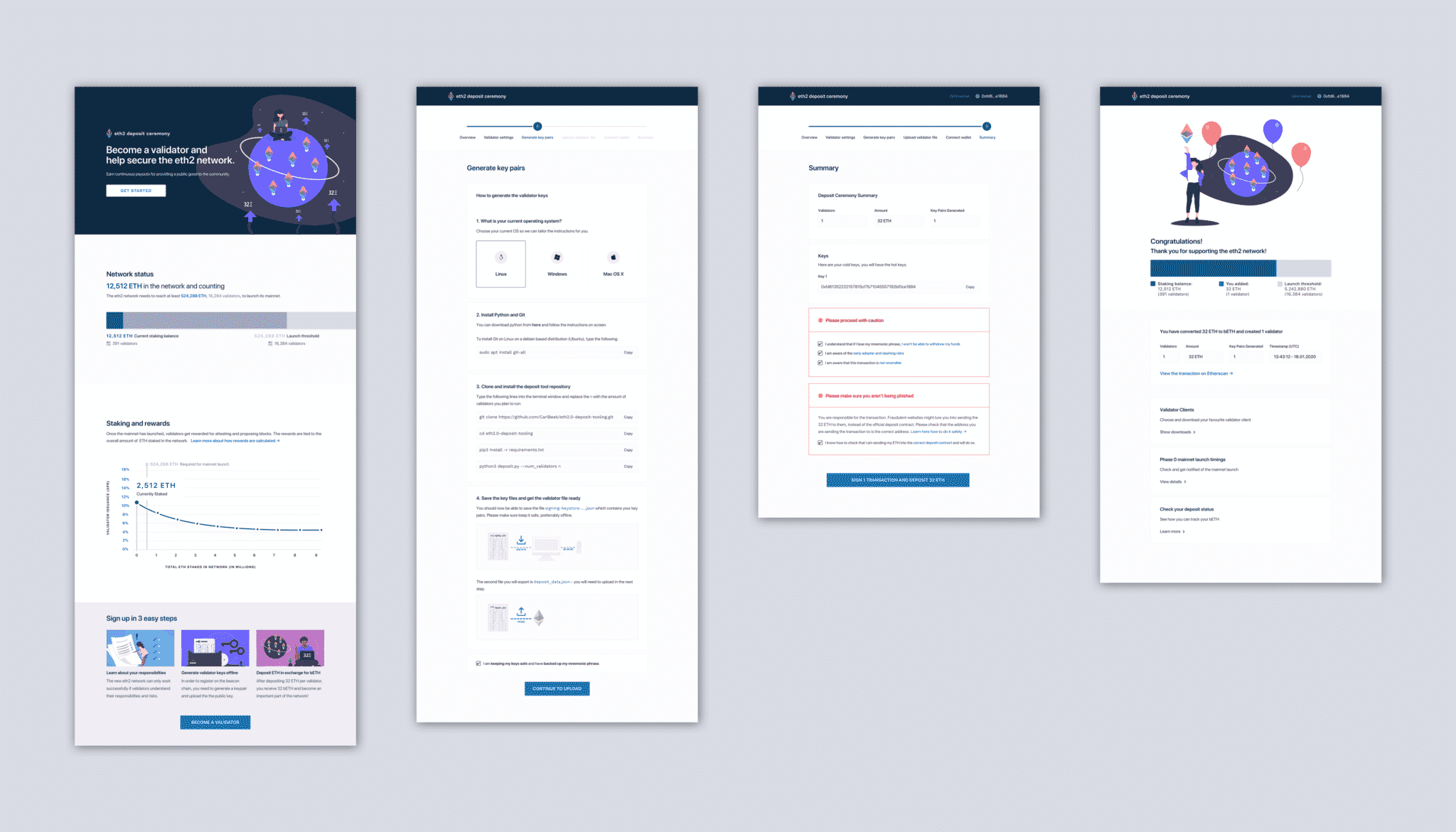 There will be two keys for validators in a hot and cold wallet setup. One key is for just validating as a staker, this being the hot key. While the other key controls the movement of eth, this being the cold key or what is now the private key. So you have to keep it just as safe as the current ethereum private key with it storable on hardware wallets just like currently.
The process then is pretty much done with a congratulatory page greeting the staker after he signs some disclaimers. Making this a just click process.
The above was revealed by Deep Work Studio, a team of designers that seems to be part of the ethereum community.
It's an old version, and you can tell that by the fact the reward is a bit lower than the current estimates from Vitalik Buterin, the ethereum co-founder.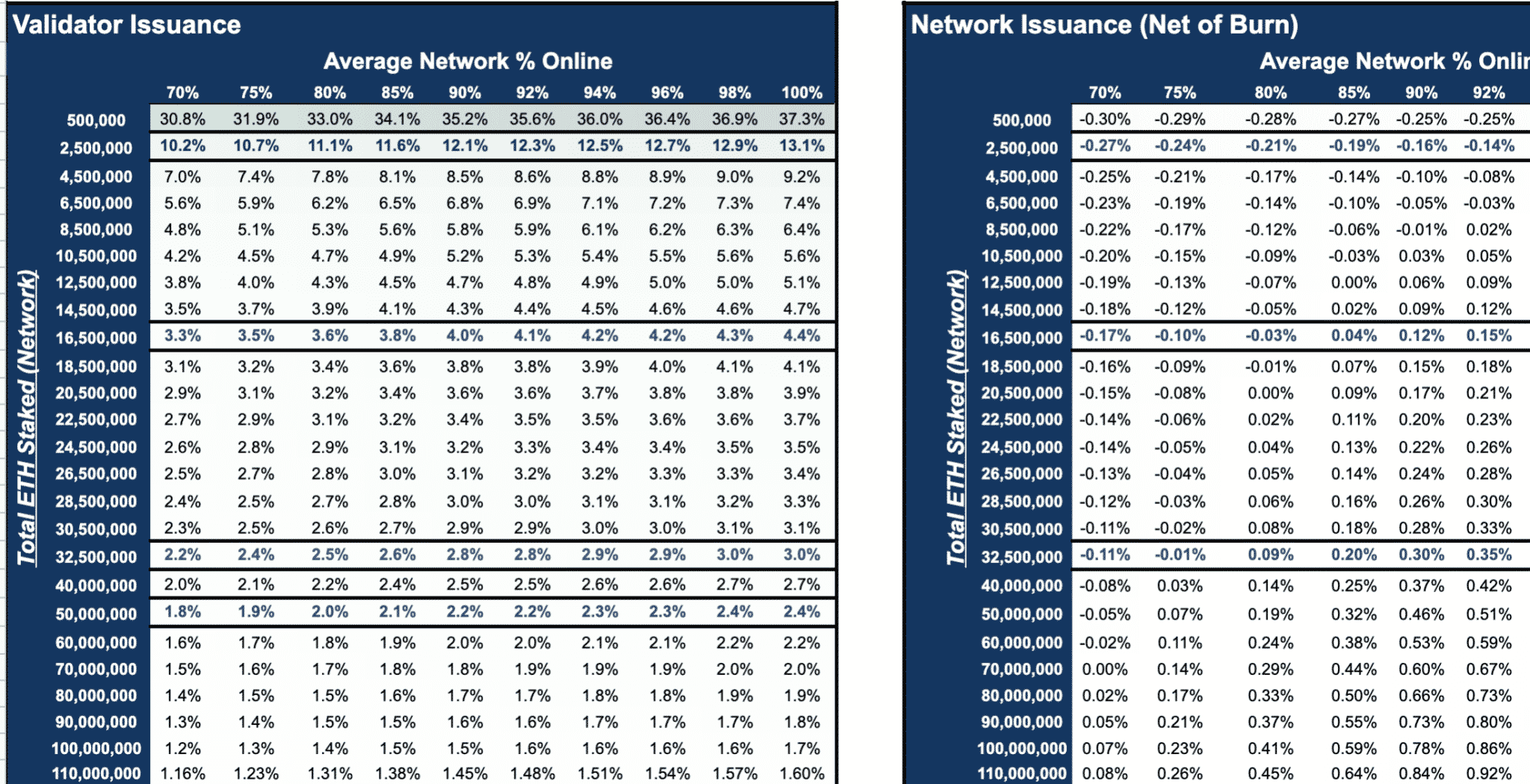 "It's an early prototype," Carl Beekhuizen, an ethereum 2.0 researcher at the Ethereum Foundation says referring to the slides. "Still a lot of work being done."
Danny Ryan, the ethereum 2.0 coordinator, says Beekhuizen is leading the User Interface aspect of the deposit contract with this being work in progress.
"We are contracting with that design team and cranking it out," Ryan says. "Thats a preview I suppose."
So confirming the slides are legit, with ethereum 2.0 waiting for an audit report that hopefully goes out this week. The multi-client testnet then goes out first, hopefully in April, with the deposit contract launching hopefully in May at perhaps the Ethereal Summit in New York.
That would coincide with the bitcoin halvening which is also expected in early May, with this all now starting to become a bit real as ethereum nears the launch of staking.
Copyrights Trustnodes.com