One of the biggest crypto mining pool has began voting in favor of the Infrastructure Funding Plan (IFP) in Bitcoin Cash (BCH).
Poolin, which in BCH has only 1.5% of the hashrate but some 18% in bitcoin, has voted in favor of the dev funding plan with all of its 3 blocks found on Saturday.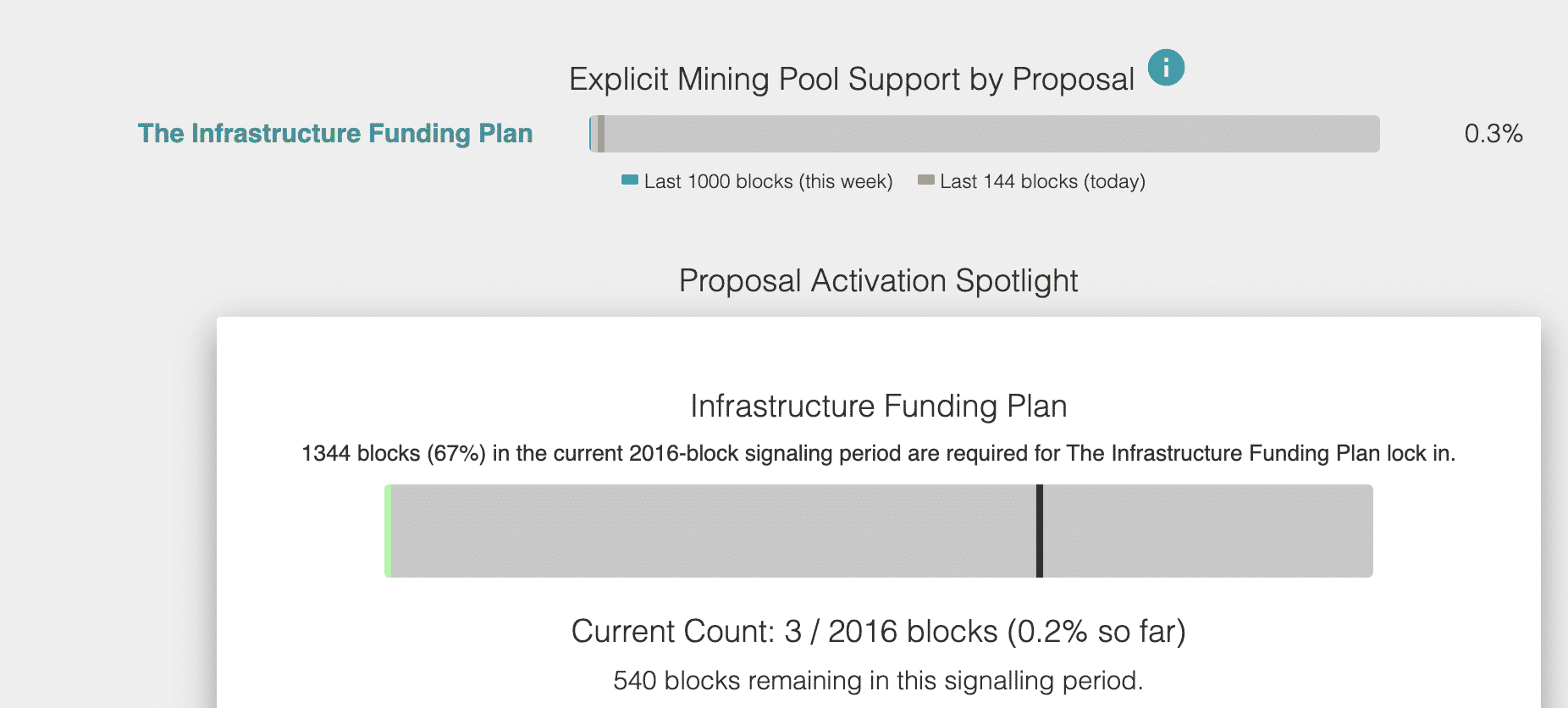 We tried to confirm whether they are intentionally voting or otherwise, but have received no response in time for publishing.
The countdown now has seemingly began with just two months to go until a verdict on whether miners do or do not support this proposal and whether it does or does not pass.
IFP as you might now is a suggestion by the biggest BCH supporting miners to donate 5% of the block reward to the BitcoinABC client, or a General Fund or Electron Cash or BCHD for six months.
To ensure no miner has any say over development and/or that devs do not feel obliged to accommodate any specific miner, the proposal hardcodes the IFP into the protocol in a way where all miners have to donate this 5%.
For this to be enacted it has to reach a threshold of around 67% of BCH's hashrate voting in favor within a block period.
This is still very new and there's much debate over it as well as controversy, but the voting has seemingly already began with these three blocks by Poolin, a multi-coin miner that generally seems to be neutral.
Copyrights Trustnodes.com