Amid the decades unfolding in the past few days since the shock lockdown of Milan on Black Monday, people clearly want to also know what is happening with bitcoin in addition to print baby print and curfew all the things.
Well what's been happening with bitcoin is a price crash, a hash crash, and now perhaps a bit of stability price wise as people get a grip.
A lot of Nigerian princes seem interested in bitcoin in addition to the Swiss bank in your pocket and the Austrians as well as South Africans.
Making it an interesting mix of some of the richest countries with some of the poorest, although Nigeria has been developing pretty well and it's no longer anywhere near that 90s image of starving children.
This is for yearly searches. Zoomed out to the past five years, there has still been a doubling from around 10 to 21, but that's out of 100.
So people are searching 80% less for bitcoin than during the 2017 peak, but they are searching twice more than before Black Monday.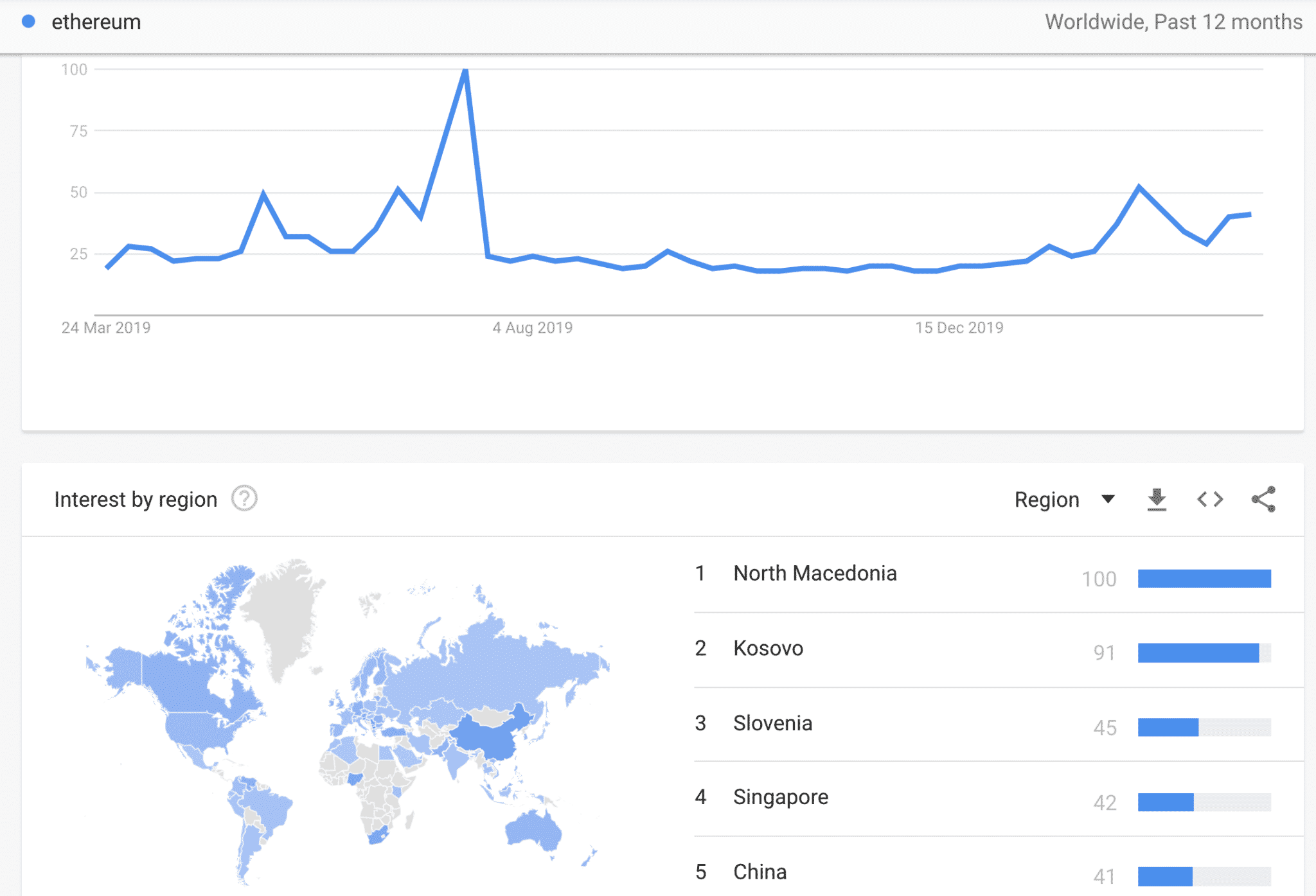 Ethereum hasn't seen as much interest, although there has been a bit more, but there were more searches in early February than now.
China here is very interested, as well as some of the balkan countries, with that Feb spike perhaps due to the tribute to the whistleblowing doctor immortalized on the ethereum blockchain just before that spike happened.
With all that's been going on you would have expected a bit more interest in eth as the west goes curfew, but bitcoin is far bigger and far better known and in this case people probably want crypto money rather than dapps, so bitcoin is getting most of the attention.
Copyrights Trustnodes.com