Although BitMEX is one of the most active bitcoin margin trading platforms in the crypto market with a current turnover of $928 billion, it shut down trading accounts in the US and in the Canadian province of Quebec amidst growing regulatory restrictions in North America. 
The Financial Conduct Authority (FCA), the British version of the SEC, publicly stated BitMEX illegally offers its services to residents of the UK, without making efforts to obtain the necessary permits to work in the state. In this regard, traders from the UK are advised to refrain from using its service.
Due to the regulation problem as well as the overload issue, traders in the United Kingdom and States are seeking for other margin trading exchanges. Bexplus is one of the best alternatives to BitMEX in the cryptocurrency CFD industry. Here are the reasons why traders switch from BitMEX to Bexplus.
Why Trade on Bexplus?
Bexplus is a bitcoin-based cryptocurrency exchange that provides crypto margin trading with 100x leverage. Founded in late 2017 and headquartered at Hong Kong, Bexplus has gained popularity of more than 100K crypto traders, covering 36 countries and supporting 21 languages all around the world.
Perpetual Contracts with 100x Leverage
Bexplus offers 100x leverage perpetual contracts trading to 5 mainstream cryptocurrencies, including BTC, ETH, LTC, EOS and XRP. No expiration and no delivery.
In BitMEX, if you want to trade perpetual contracts, only BTC/USD and ETH/USD trading pairs are available. Besides, 100x leverage is only applied in BTC perpetual contracts. For other altcoins, only futures contracts with expiration are offered.
Trading Simulator & P/L Calculator
Bexplus offers a much easier, more clear and user-friendly trading interface, which is designed both for veterans and beginners. In addition to the basic drawing tools in chart, Bexplus provides more useful trading toolkits to traders, for example P/L calculation which helps traders to calculate the profit and loss. In Bexplus, you can also get 10 Free BTC in the demo account which can help you learn how to trade crypto margin trading without losing a penny.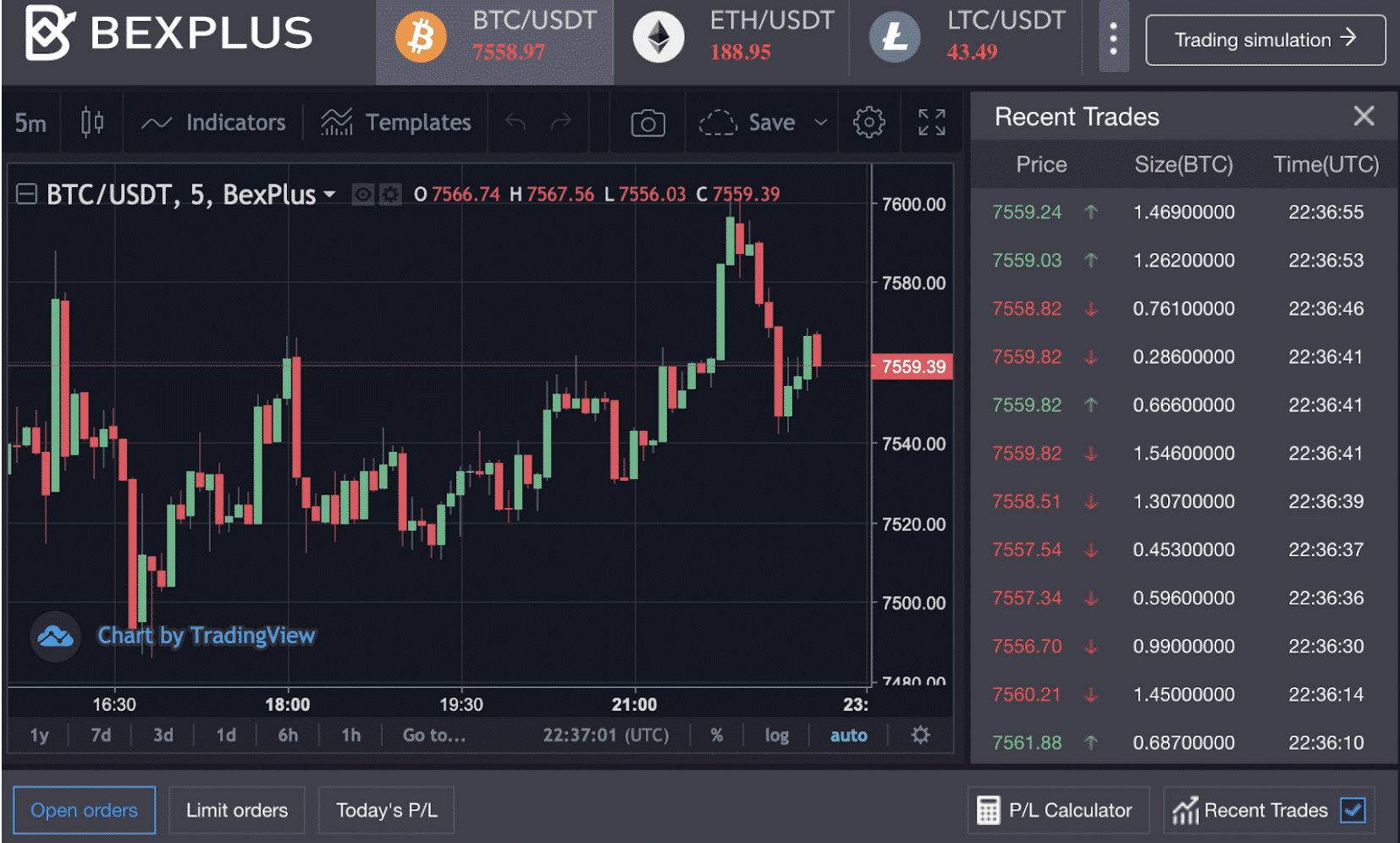 NO Insurance Fund and Bankruptcy Price
In BitMEX, When the market moves adversely against your position and approaches the Bankruptcy Price, and breaches the Liquidation Price, the Liquidation Engine takes over your position and liquidates it automatically at market. In fact, the insurance fund is the extra fine charged by BitMEX. If the opened position is liquidated, you will lose more than you should have.
Bexplus doesn't charge an extra fee as an insurance fund. All orders will be liquidated at the exact price that you can calculate even during the huge price fluctuation. And the quotes in Bexplus are weighted average of that in five top exchanges based on different ratios, including Binance, Poloniex, Bitfinex, Huobi and ZB.
Up to 10 BTC Deposit Bonus
All users in Bexplus are eligible to apply for up to 10 BTC deposit bonus at one time deposit. For example, if you deposit 1 BTC in your account, you will get 2 BTC credited in your account.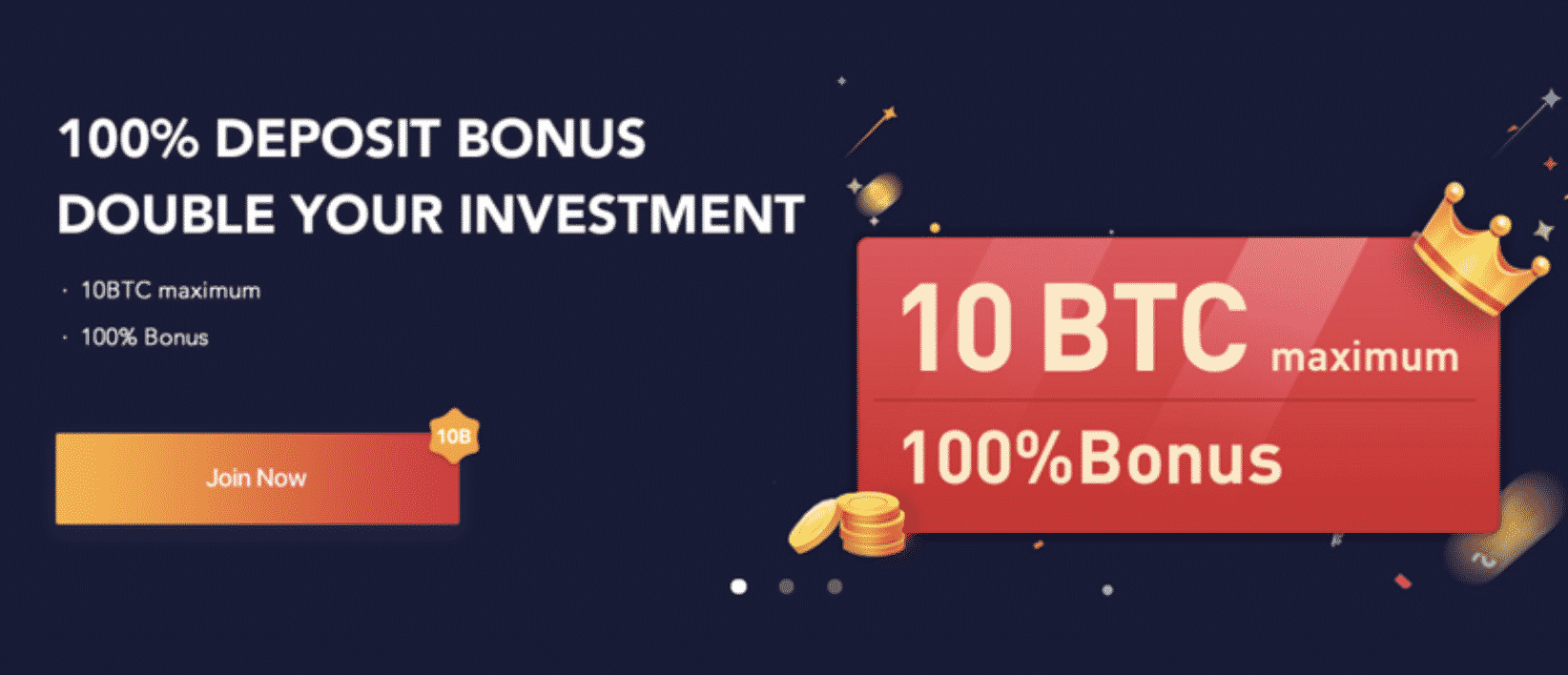 If you are in the United Kingdom or United States region, Bexplus is the best alternative to BitMEX for you that you can switch to and continue to make profits on 100x leveraged BTC perpetual contracts trading. 
This is a press release. Trustnodes has not undertaken any verification of any of the above statements and any statement or project contained therein is not necessarily endorsed by Trustnodes. Readers are strongly urged to do your own research.