Bitcoin has seen a $500 jump from $9,000 to near $9,500 so seemingly reversing course.
After falling to a local low of $8,700, bitcoin has seen an uptrend of sorts with this recent increase perhaps giving bulls some more confidence.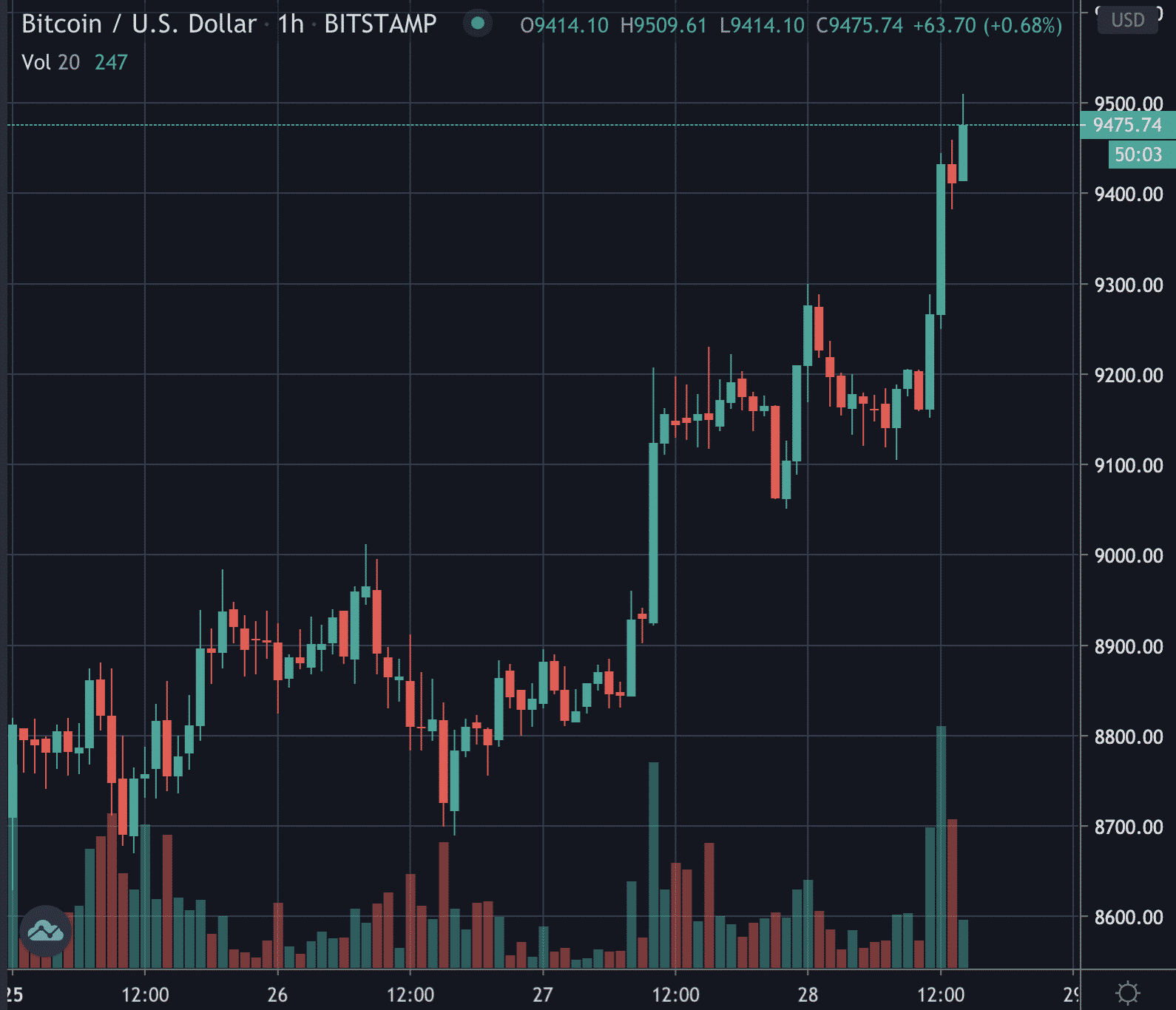 There are many reasons for this rise, including the unprecedented on-going general fiat devaluation, but another reason may be the fact the bitcoin exchange Gemini has become the first to integrate with a native phone by Samsung.
"This integration will allow Samsung Blockchain Wallet users to connect to the Gemini mobile app to buy, sell, and trade crypto," they say, further adding:
"The Samsung Blockchain Wallet is a convenient and secure crypto-wallet that allows users to self custody their crypto directly on their Samsung Galaxy phone supporting the Samsung Blockchain.
By connecting their Samsung Blockchain Wallet to Gemini, users can buy and sell crypto, view their Gemini account balances, and also transfer their crypto into cold storage with Gemini Custody for the highest level of security."
The Samsung Blockchain Wallet is a secure enclave that connects to the bitcoin and ethereum blockchain with it now also connecting to Gemini.
Millions of users buy Samsung phones every day with it in fierce competition with Apple which hasn't made any move towards this space.
Samsung in contrast got involved as far back as 2017, joining the Ethereum Enterprise Alliance to now partner with a bitcoin exchange by the Winklevoss twins, known to be some of the biggest bitcoin holders.
Copyrights Trustnodes.com