Ethereum saw today a breakout of its long term downtrend in weekly candles according to a trader.
Since January 2018 ethereum has seen only downwards until early last year when it bottomed.
Then a double bottom was formed with a very sharp recovery leading to the breakout today.
The pseudo-anonymous trader said "all good things come in threes." He was referring to ethereum forming the same pattern before what then was thought to be the moon in 2016, and then again what is still thought to be the moon back in 2017.
In January 2018 ethereum's price reached a high of $1,420 with volumes rising considerably since then, especially in recent months.
Ethereum has been trading at the current level for some time, facing fierce resistance at $250.
Battles have been raging on the ratio, with it even visible above in that big red candle, because if it breaks here it may head for 0.05 BTC.
Some bitcoin maxis say ethereum gained the upper hand, failing to dive as it did before when bears charged. Keeping instead this iron wall we can clearly see above.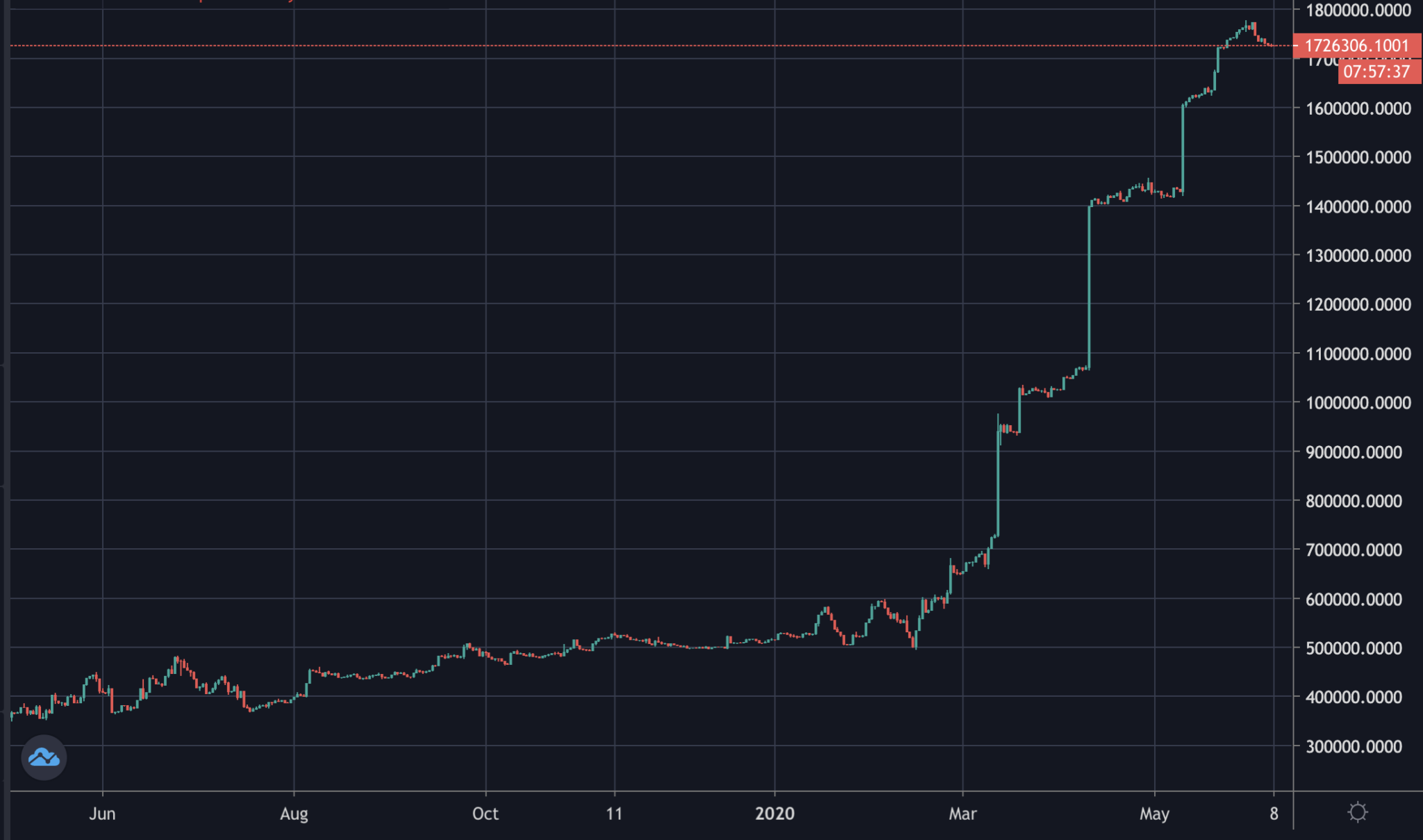 Some man or some people has been leading the defense and the advance of the bull army. Persia can't play here.
The 300 maybe will fall far too easily if this level is taken. There's the big $10,000 in bitcoin as well of course, with the two biggest cryptos seen as 'enemies' socially, but fundamentally they're a formidable duo against the fiat system.
No songs or poems for now. The quiet scenery does not afford even the sweet melody of a lahut. For there's a very tense stand off.
The only sound that can be heard is the churning of code. The rush is on as the fundamentals are perhaps transformed.
Copyrights Trustnodes.com