A $10 million offering of Class A Units at a price of US $11.71 per share of the Bitcoin Fund (QBTC.U) has completed this Friday following a $40 million offering in April according to 3iQ, the investment fund manager and portfolio manager.
The bitcoin fund has began trading on the Toronto Stock Exchange with 3iQ stating the fund aims to provide exposure to bitcoin and its dollar price movement as well as to provide an opportunity for long-term capital appreciation. They say:
"To achieve its investment objectives, the Fund will invest in long-term holdings of bitcoin, purchased from reputable bitcoin trading platforms (commonly referred to as bitcoin exchanges) and OTC counterparties, in order to provide investors with a convenient, secure alternative to a direct investment in bitcoin. The Fund will not speculate with regard to short-term changes in bitcoin prices."
Gemini is a sub custodian of the bitcoins with this fund open to all while another fund by 3iQ that began investing in bitcoin, ethereum and litecoin in 2018, is limited to accredited investors.
For the bitcoin fund they say the manager "believes an investment in bitcoin will provide investors with a low-correlated asset class which will complement traditional investment strategies."
That makes this the first managed stock trading fund that invests in bitcoin with the aim of increasing long term capital appreciation for a fee of 1.95%.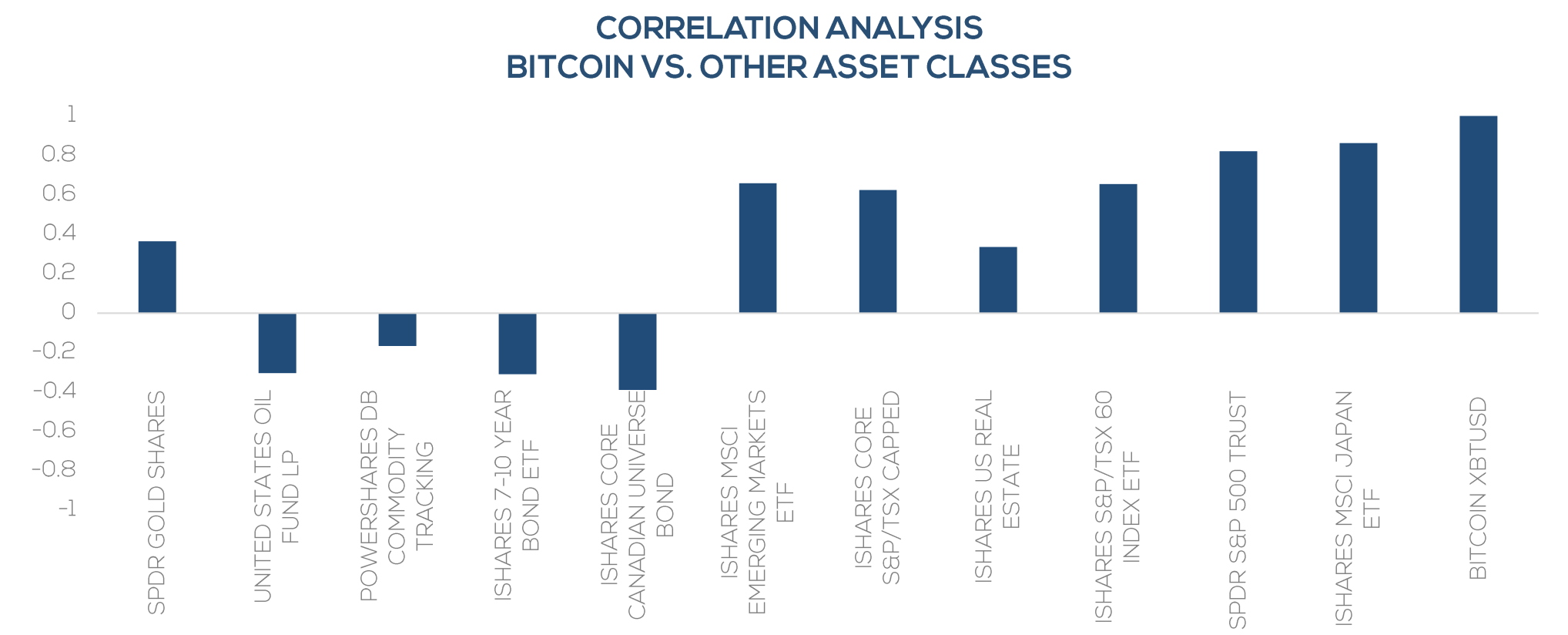 It follows numerous announcements by European companies of bitcoin and ethereum ETP listings with a platform catering to banks and hedge funds also announcing they have integrated bitcoin and ethereum.
Those ETPs however are generally tracking funds while here their aim is explicitly to increase long term capital appreciation.
"All of the net proceeds of the Offering (including the proceeds from the exercise, if any, by the Agents of the Over-Allotment Option for the Class A Units) will be used to purchase bitcoin for the Fund's portfolio," they say.
ARK Investment Management will act as a consultant with the fund authorized to issue an unlimited number of Class A units.
They will use at least 90% of those funds to invest in bitcoin directly with numerous restrictions like they can't invest in bitcoin companies or do anything that would lead them to being reclassified as anything else than a mutual fund.
They will place orders on Gemini, Genesis Global Trading, Inc., Tagomi, Coinbase Pro and other New York Department of Financial Services regulated trading platforms and OTC counterparties.
That means Canadians and anyone that has access to the Toronto Stock Exchange can now buy bitcoin in a managed fund that aims to hold the investment and not short term trade.
Copyrights Trustnodes.com