The ethereum based token Chainlink is close to overtaking BSV in market cap after bypassing Litecoin to now 8th position.
The token has risen another 16% today after weeks long gains that have raised it from $2 in March to now closing in on $9.
Its trading volumes moreover for the past 24 hours are higher than for even XRP, standing at $1.2 billion.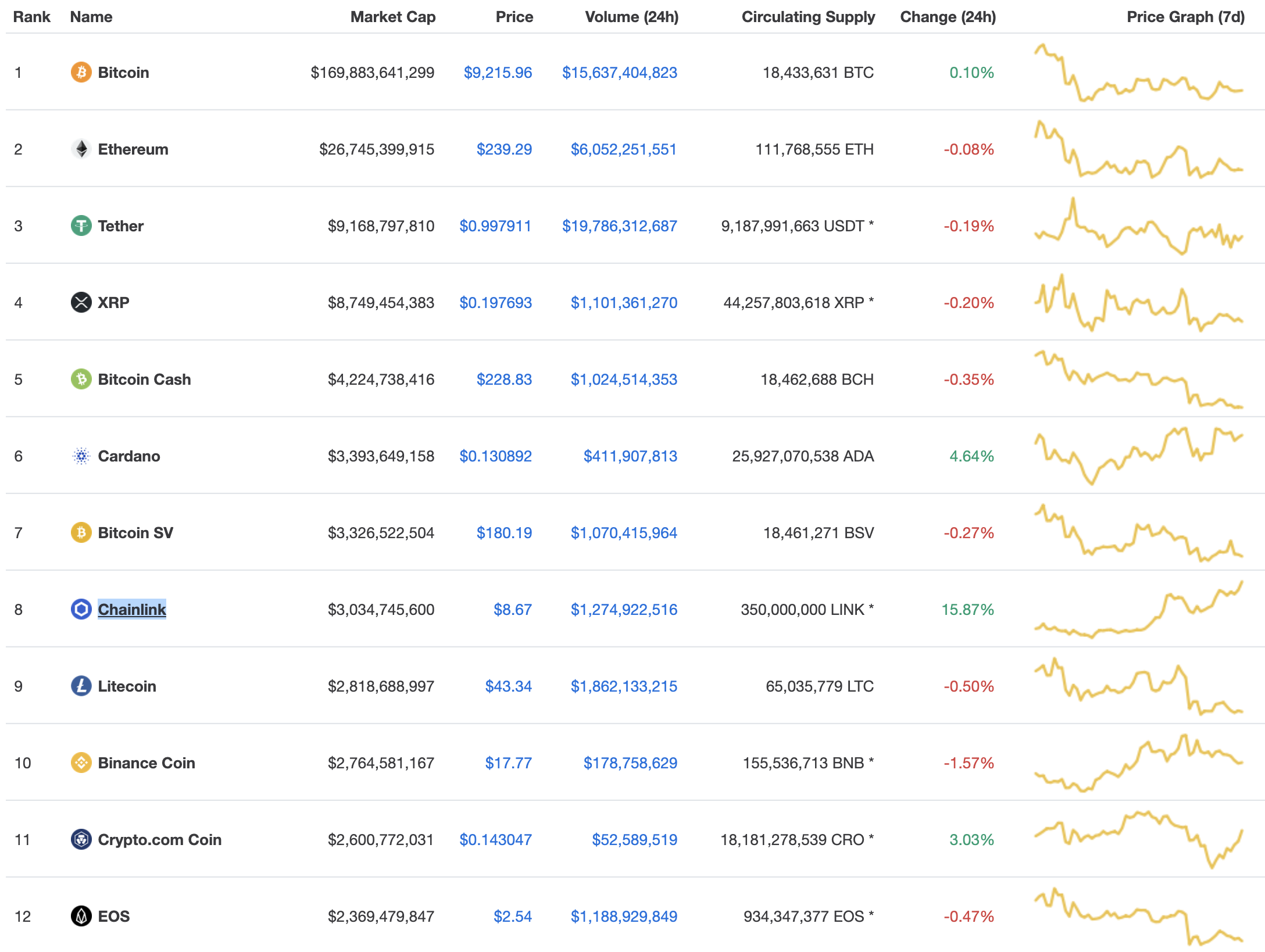 That Chainlink has risen so much in ranking is more a sign of how much other cryptos have fallen.
Bitcoin Cash had a market cap of $150 billion once, now it's within range of chainlink which could well overtake it.
XRP almost never gave its second position, and after eth came its third position, now it has been kicked off by tether for months.
That the endlessly printed dollar is in third position is by itself an indication of just how much cryptos have fallen.
Hence the very quick rise in rankings of Chainlink is perhaps not too surprising as the defi mini-boom clearly has fed into this claimed decentralized oracle.
They're to have a conference as well which gives 4chanies much reason for hype, with that conference focusing on the hottest thing currently: decentralized dapps.
So the expected reshuffling may be underway as if there is another big bull run, the top ten will look very, very differently.
Bitcoin and eth will probably still be where they are, but it may be the case that none of the others will as new projects can more easily create excitement, like little linky here.
The distribution of chainlink however is very centralized with the devs having some 65% of it and they are known to sell their links so how long this will go up for, remains to be seen.