China is experiencing the worst flooding in decades with reports close to 2 million have been evacuated and some 25 million people have been affected so far.
The situation appears to be worsening with more than 8,000 people evacuated after a landslide blocked a river and created a barrier lake that threatened to submerge the city of Enshi and neighbouring villages in central Hubei according to Chinese state media.
Worries are increasing in regards to the Three Gorges Dam, the biggest in China which may over-flood, something that could affect the city of Wuhan where millions of people live.
In addition it appears the floods may now reach Sichuan, a well known bitcoin mining center.
"From Wednesday to Thursday morning, heavy rains and rainstorms are expected in parts of Shandong, Henan, Jiangsu, Anhui, Shaanxi, Chongqing, Sichuan, Yunnan and Tibet, the National Meteorological Center said," according to CGTN, China's state media.
It's not clear what the exact situation is in Sichuan right now, but it is "at heightened risk of natural disasters in the coming days amid another round of torrential rain," Reuters says.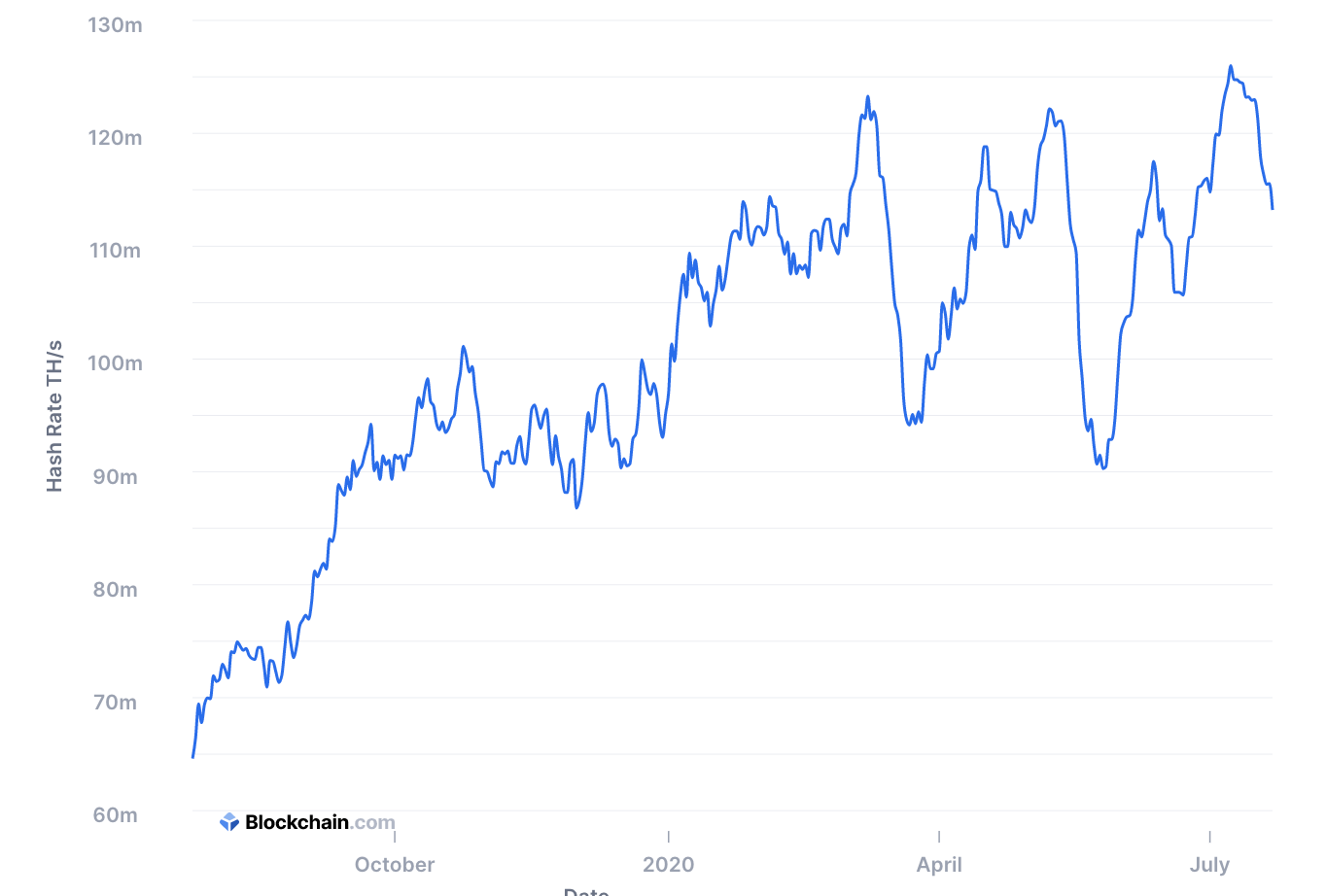 All this has probably contributed to a recent fall in bitcoin's hashrate, especially this week, down by 10% from about 125 exahashes a second to 113.
Floodings in China however are a seasonal affair that happen every year with miners usually seeing it as a boom time for their industry because there tends to be more abundant energy.
Sometime however mining facilities are flooded themselves, with hundreds of GPUs and Asics destroyed in July 2018 following heavy rain.
That heavy loss has presumably led to miners taking extra precautions, but this year's rainfall is something unseen in a generation.