FOX, CNBC, MSNBC, and FOX Business will be telling boomers about bitcoin and ethereum in an ad campaign that begins next week.
"We're going to brrring crypto to the masses," Barry Silbert of Grayscale said with Grayscale running a loopholed bitcoin and ethereum stock like investment vehicle.
Thanks to horse carriage SEC, Grayscale's Ethereum Trust shares are going for $950 per eth while eth's market price is about $400.
That huge premium is because the purchased share can't be sold for a year, hence bypassing SEC's permission requirements with Silbert's lawyers recently just sending them a form.
Grayscale's total assets under management have now risen to $5.6 billion, just a bit more than defi's $4.5 billion.
You can buy these trust shares from a pension portfolio with not many other options within US thanks to authoritarian SEC, but there's plenty of ETNs to choose from Europe and now there's even a bitcoin ETF in Canada.
As can be seen above the vast majority of Grayscale's assets are in bitcoin, with ethereum a very distant second for now and then there's just as much of a gap between eth and the third one, the recently 51% attacked ETC.
If this was 2016 the ads would have probably been for ETC because trollberry, but it's 2020 and so you'd expect ethereum to sexy up a bit bitcoin.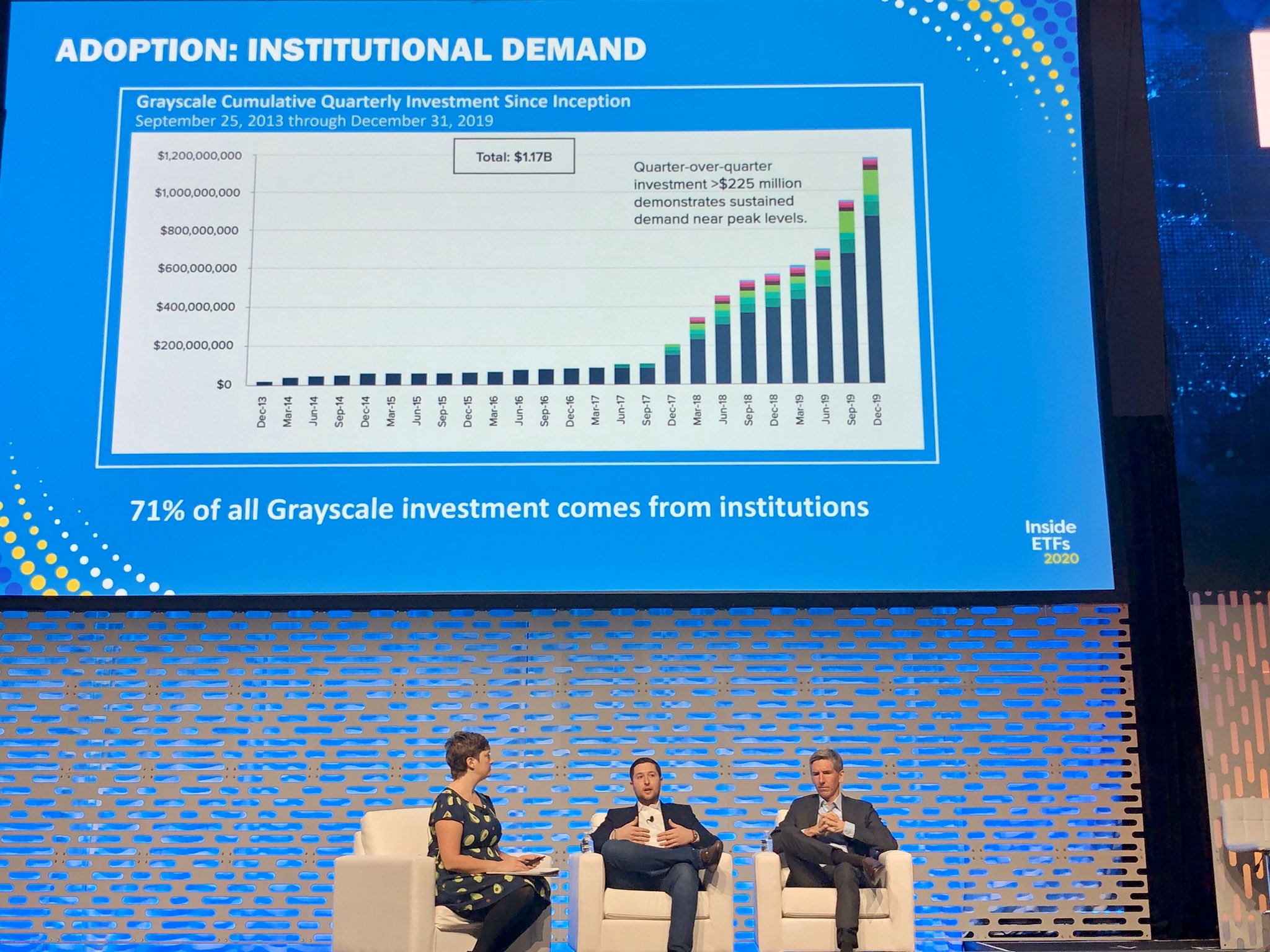 Four years to reach $200 million in investment, just two years to 5x to $1 billion.
We're still waiting for that "Hi, I'm Steve Jobs" moment though. The crypto 90s.
We of course don't expect it to come from Barry, but Blockstream could defo have Gregory Maxwell playing bitcoin satellite with Musk and dogecoin somewhere in there.
Or some defi consortium could start with 'there's a new bank account in town, and it's not a bank nor an account, its decentralized with you the manager, yes, YOU!" and then that American Jo finger.
But, it's not the crypto 90s yet, it's more the 80s at best in computer terms, with ethereum 2.0 probably being the beginning of actual mass adoption in usage.