Bitcoin suddenly jumped above $12,000 for the first time this week, rising by about 5%.
However, the resistance line saw some profit taking again, yet this time there was far less than last week: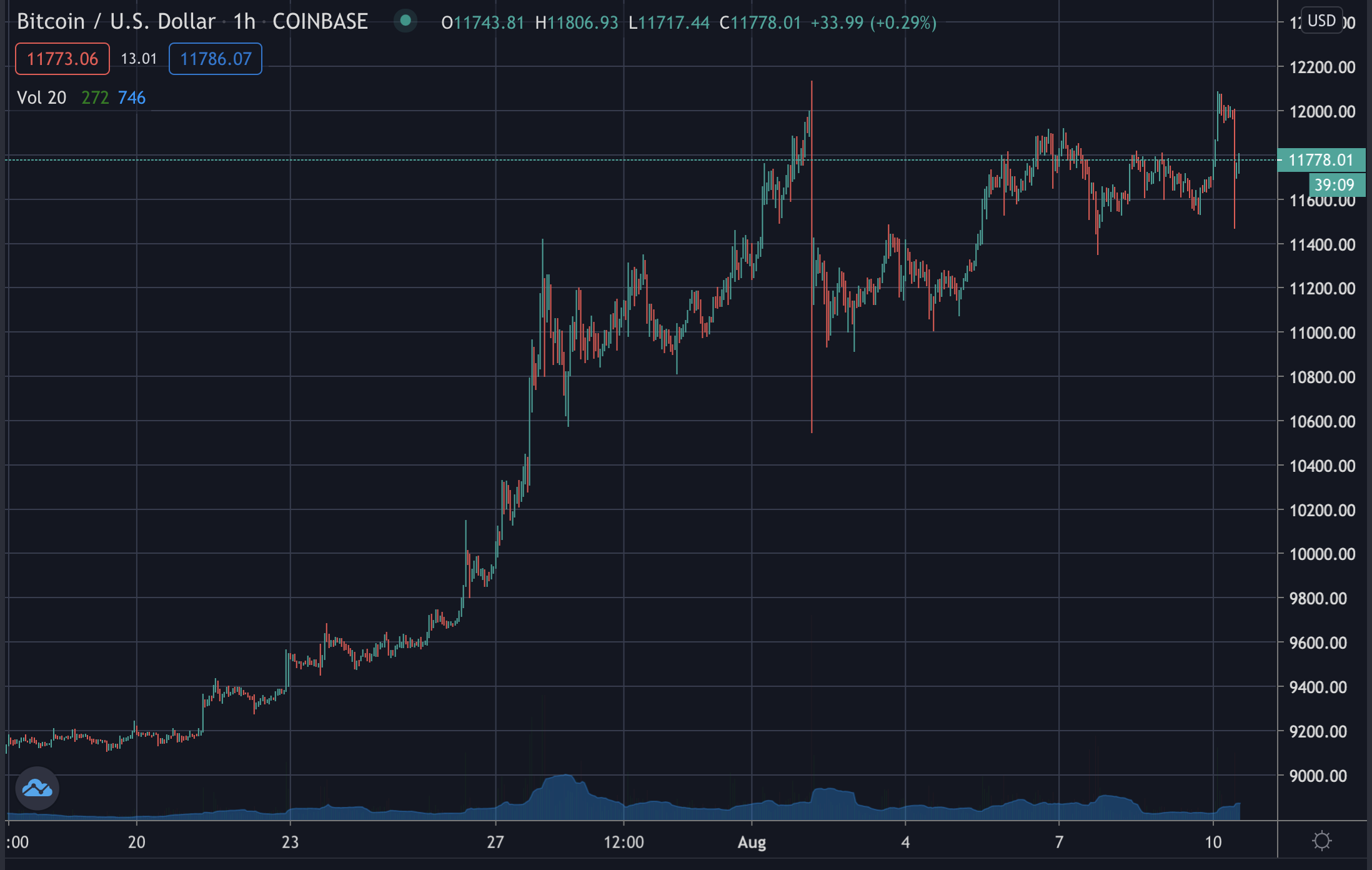 There's no easy way to read this chart with it somewhat sidewaying but kind of in an upwards direction.
How long this sideway might continue is not too clear, but boomers are now maybe starting to think of getting some bitcoins, pushed by Barry Silbert.
Then Goldman Sachs is apparently bullish, while JP Morgan fools no one by claiming only young people are interested in bitcoin, oldies want gold.
Gold itself has also been sidewaying at just above $2,000, and clearly many have been buying it, but there's only so much of your savings you want in one asset.
So it is probable boomers, with the help of their advisors, are buying different assets, including for some of them bitcoin, rather than just gold.
While zoomers might start off with just crypto, but like millennials they probably learn of all these other assets like stocks, which are up a bit today.
That's because while being partizan on social media is all good and fun, with your wallet you want some common sense.
And where boomers are concerned, there's a new now established uncorrelated asset class in town, and studies show it does good things for your portfolio.
So regardless of what JP Morgan says, it is probable boomers are diversifying, and therefore if there is a bull run, it may well be called the boomers boom.