Chainlink has been memed to the fifth position among all cryptocurrencies and tokens following a year long bullrun that now seems to have reached Venus.
It has just overtaken Bitcoin Cash, a crypto once worth some $90 billion in market cap.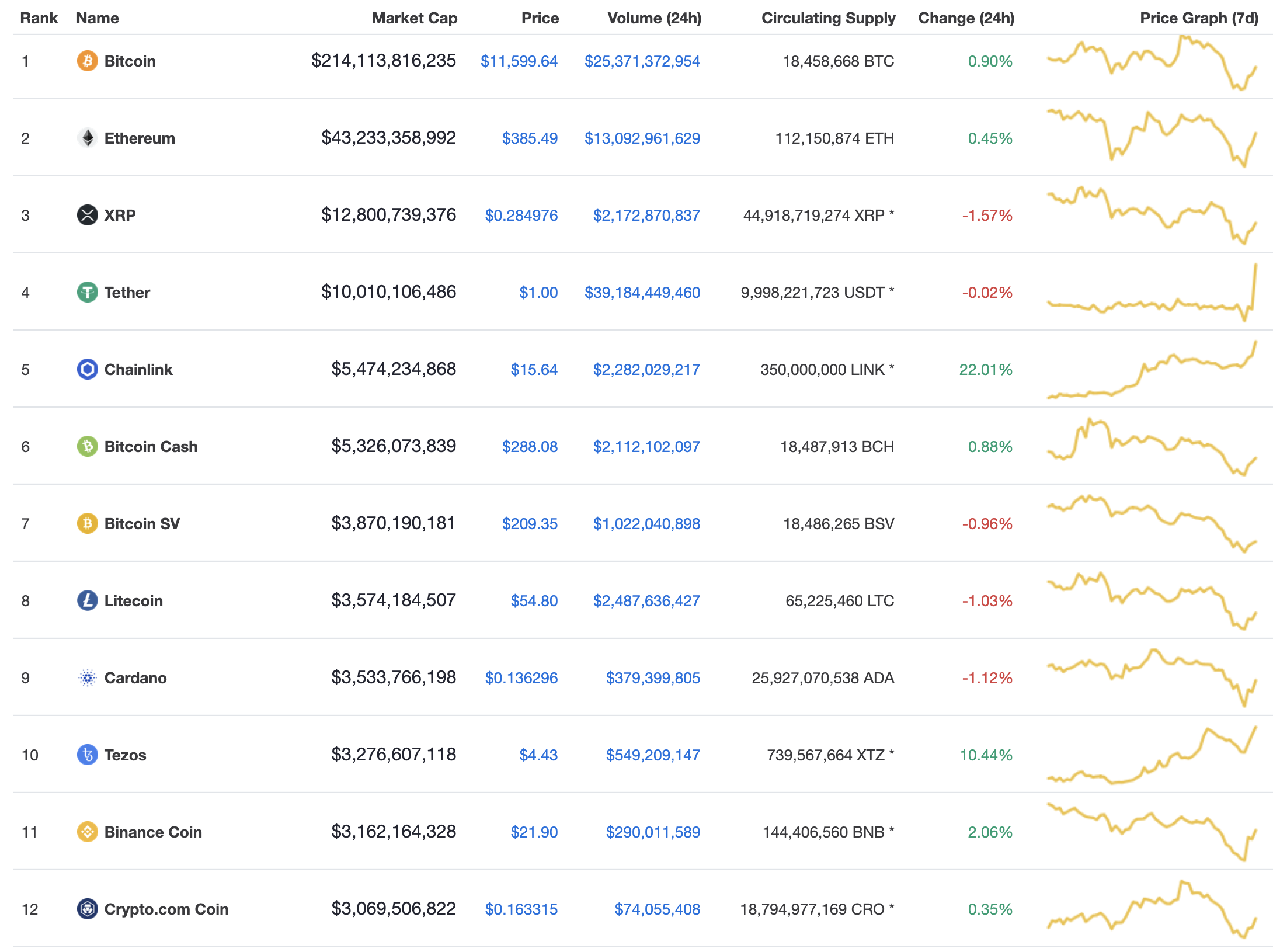 It's not clear whether this says more about Bitcoin Cash or 4chan, but the frog token has clearly surprised many with its stratospheric rise.
It claims to be a decentralized data feeder to ethereum based dapps like Synthetix which relies on such price feeds for its tokenized derivatives.
The token is used to pay the API transporters, the link nodes, which then sort of incorporate it within the smart contract in a way the contract can read it.
Making it useful to some extent but any link utility probably has very little to do with the price.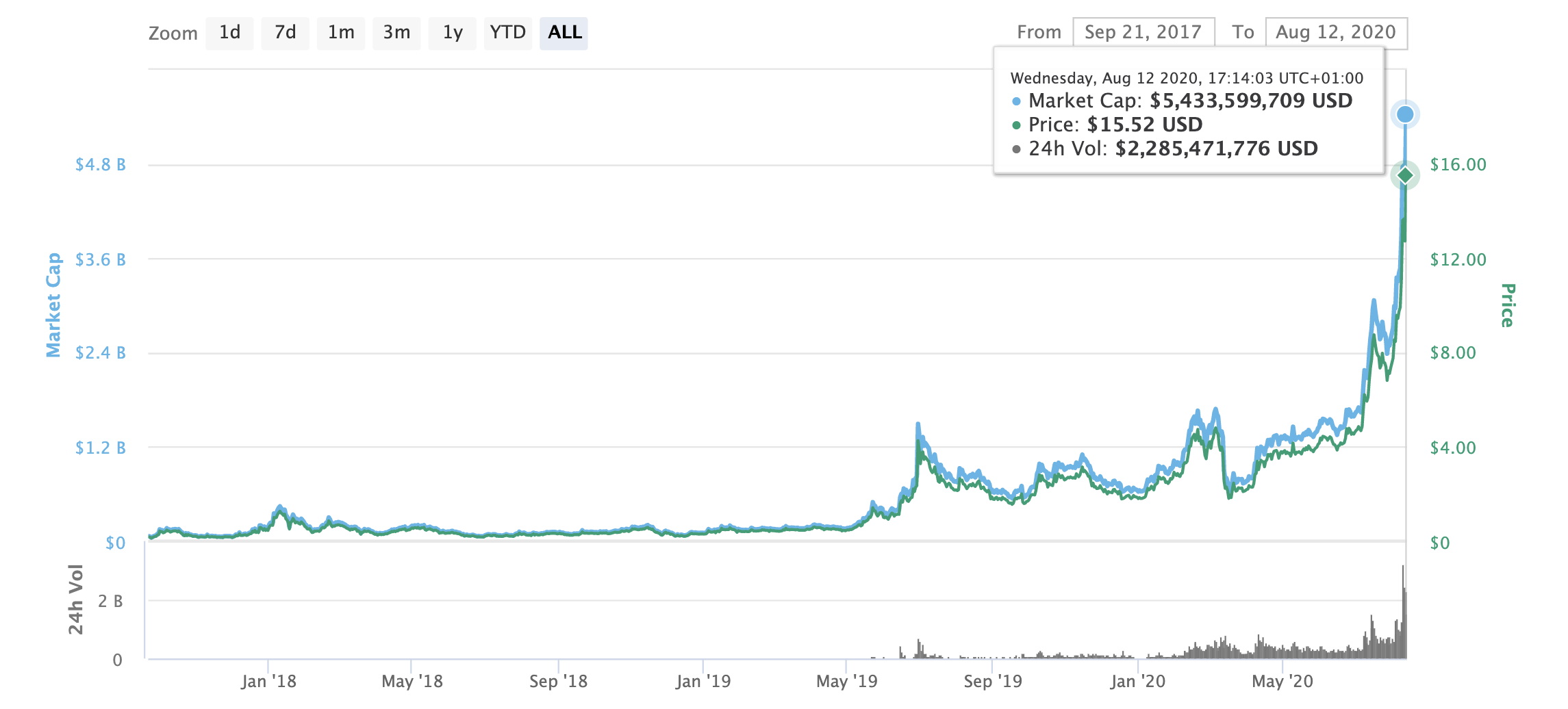 This is a two years old project and during the bear years was the only one that had some hype, primarily in frog land, with it seeing wilderness in 2018, a rollercoaster last year, and now it's defying gravity.
That line for this month does not even have a curve, with unfortunately no easy stats to see how their API usage has moved but we did find there are currently more than 800 jobs: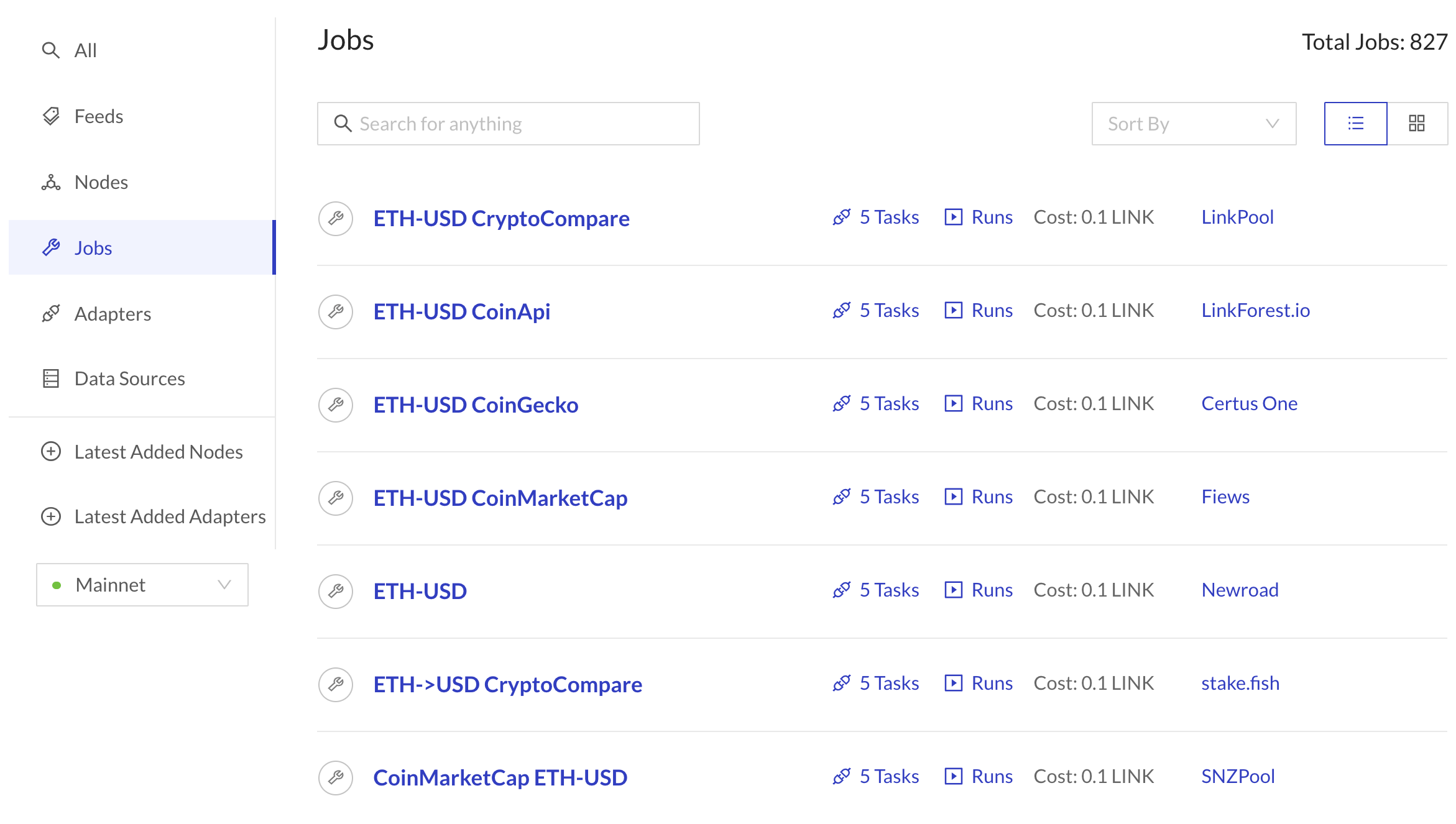 So these guys are paying about $1.5 in links to get data from CryptoCompare, CoinGecko or whatever other api provider.
They all seem to have five tasks, so we terrible at maths but that should be $7.50 per task.
7 x 800 is 5,600 right? Meaning about $6,000 of usage is giving this a market cap of $5 billion.
For sure, as Macaroni would say. If we add to that usage a 10000x shill boosting token, however, yup it's still just half a billion. So it's a 100kx shill factor.
How? Well you spam 4chan and you get Sergey Nazarov, the Russian Chainlink founder, to speak in a way that few understand so you're left with possibilities instead of probabilities.
That's just modern marketing you might say, something Bitcoin Cash has failed at significantly as it constantly distracts itself or is distracted with matters few have a clue what they are, let alone care about.
And, to be very fair, this event may say more about just how unappreciated the crypto space became during the bear years to the point the only other crypto that can claim the hard money guarantees of bitcoin while having capacity, is now worth less than some API feed.