Aave, the ethereum based decentralized finance (defi) dapp has gone vertical, nearing $1 billion in market cap.
It's price is also close to reaching $1, with this now rising as the top dapp after a stratospheric bull run.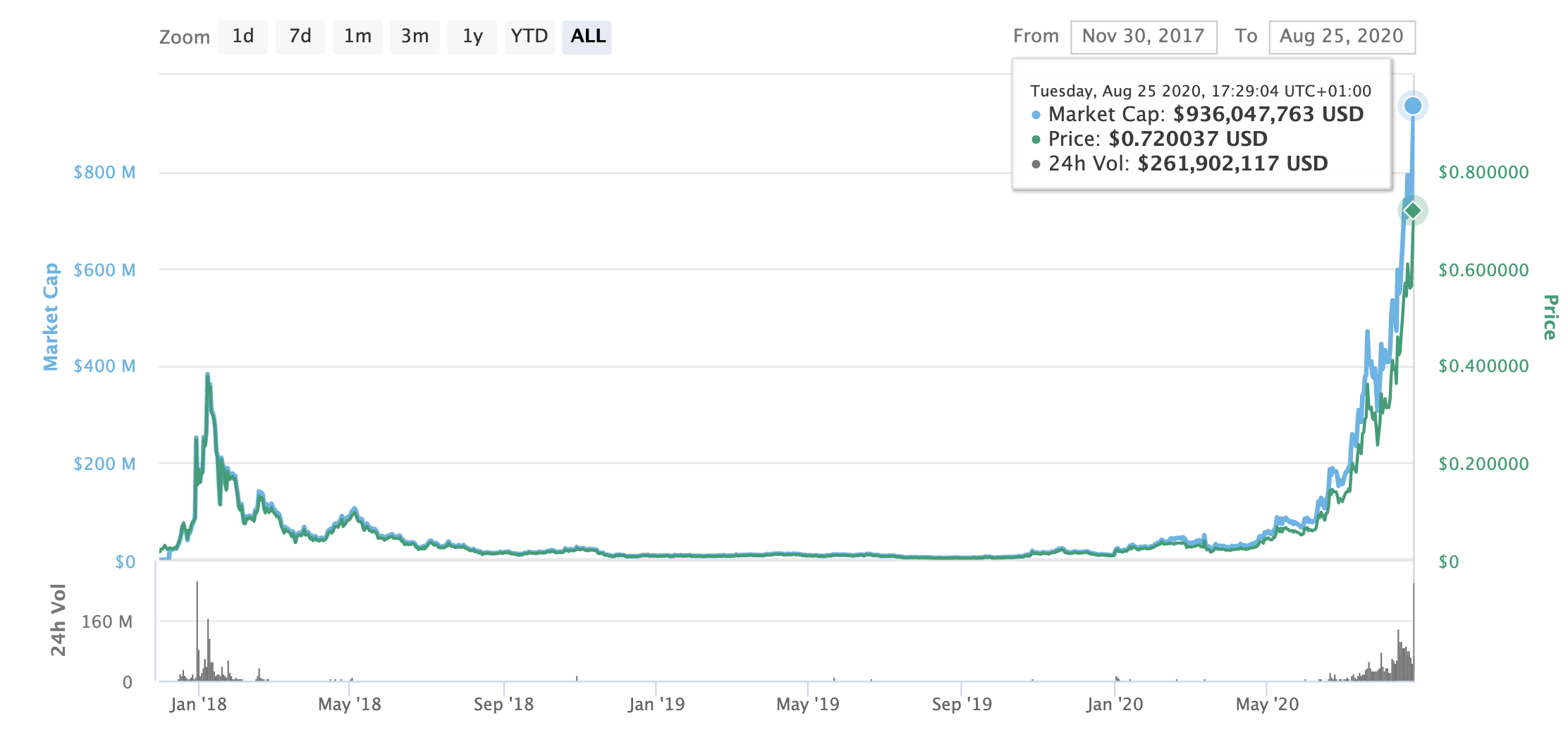 Aave was just 2 cent in April of this year, making this a 35x jump in just a few months.
The dapp gives you interest on deposited assets with a variable rate depending on demand.
It also allows you to borrow either in a collateralized way or through flashloans which need no collateral.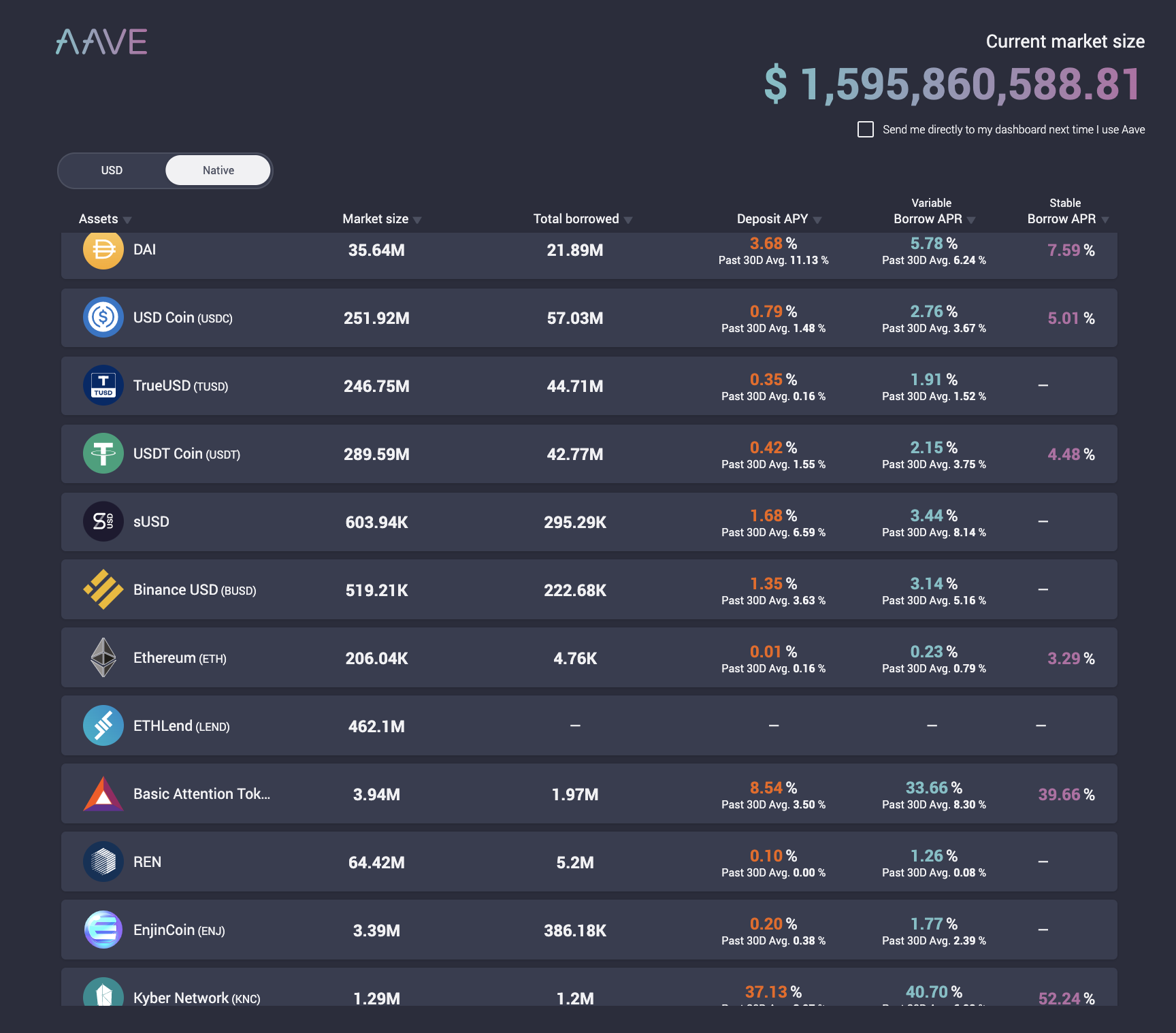 You can borrow eth here for pretty much free, but BATs and KNC cost you a leg and an arm.
They now have some $1.6 billion in assets under management, just about as much as Tron's entire market cap.
Aave Limited, the company behind this dapp, also managed to secure an authorized electronic money license by UK's Financial Conducts Authority (FCA).
Just what that adds exactly isn't too clear, with this meant to be regulated by code, but Aave is now the most valuable dapp:
Red Tuesday for most here but quite a lot of green for Aave, YFI, and Balancer which seems to be a bit unappreciated in market cap.
That could potentially mean the defi index may be a diversifier as it seems to be behaving somewhat differently from other cryptos.
One reason potentially being that there's an actual business model in defi with dividends through fees and the like.