It's the last Friday of the month, and that means Wall Street's paper bitcoin futures expire this Friday at 4PM London time.
They're managing huge volumes at some $1 billion a day, with bitcoin clearly becoming an appealing asset for traditional financiers.

Some 16,250 contracts were exchanged yesterday with each contract worth the equivalent of five bitcoins.
All these contracts will close in two days, raising speculation on whether that means price up or down for bitcoin.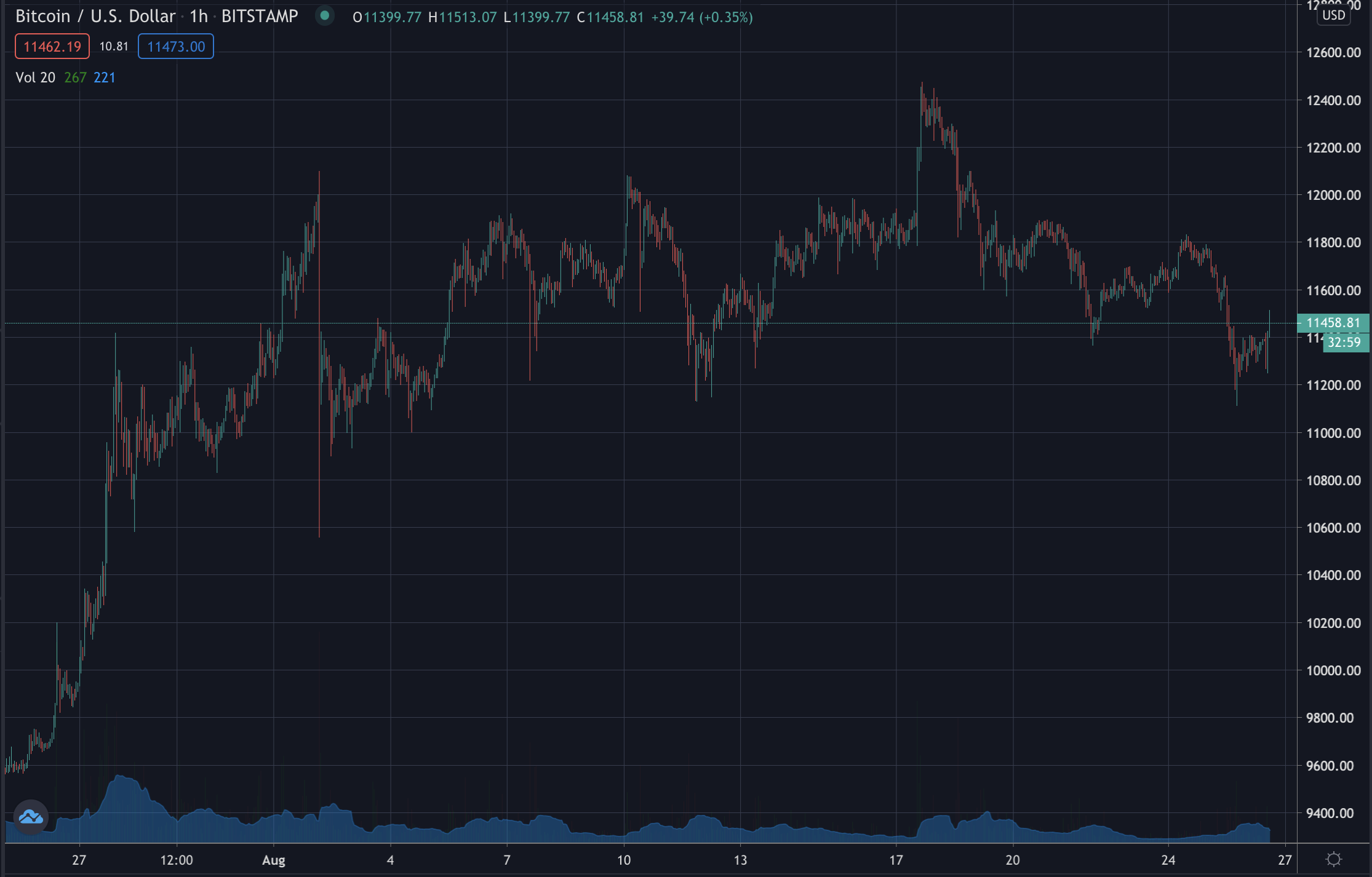 Bitcoin has been sidewaying for all of this month after a considerable rise in July as can be seen above.
That rise coincided with last month's CME futures expiry. So the pattern during bear when bitcoin would fall prior to expiry may have been broken.
Wednesday was usually when during the bear month there would be a big -$1,000 red candle prior to expiry Friday.
On the Monday of last month however bitcoin's price rose and quite a bit ahead of that month's last Friday.
So what it does this month depends on how many are short at CME and how many are long with it not necessarily reflecting on spot price unless they're hedging with actual bitcoin.
Meaning CME may have less of an effect now that the trend has changed, with the halvening mechanisms probably having more bearing on what bitcoin does in the coming days and weeks ahead.