Ethereum is back to above $400 after double testing $370 which held as support twice.
The crypto now has been in a mini bull run as can be seen above and the reason is most likely a combination of defi and the ethereum 2.0 testnet now back to running nicely.
The generally well handled resolution to the small bug that was found on the ethereum 2.0 testnet, which led to a proper testing of the network, has probably restored confidence.
In addition, defi has accelerated in its boom, with it now nearing $9 billion in locked assets.
Balancer has suddenly jumped above one billion dollars, up from around $200 million a day ago.
Aave is now not far off from $2 billion, with a huge jump in all these decentralized finance (defi) dapps, but what's that gotta do with the price of eth?
Well all these dapps run on eth, and to transact with them you need eth in order to pay the fees.
Someone who made some $45,000 from a flashloan, for example, had to pay more than $1,000 in eth for fees.
So some of these defi users need eth and therefore some of them will have to buy it, so leading to higher demand for ethereum.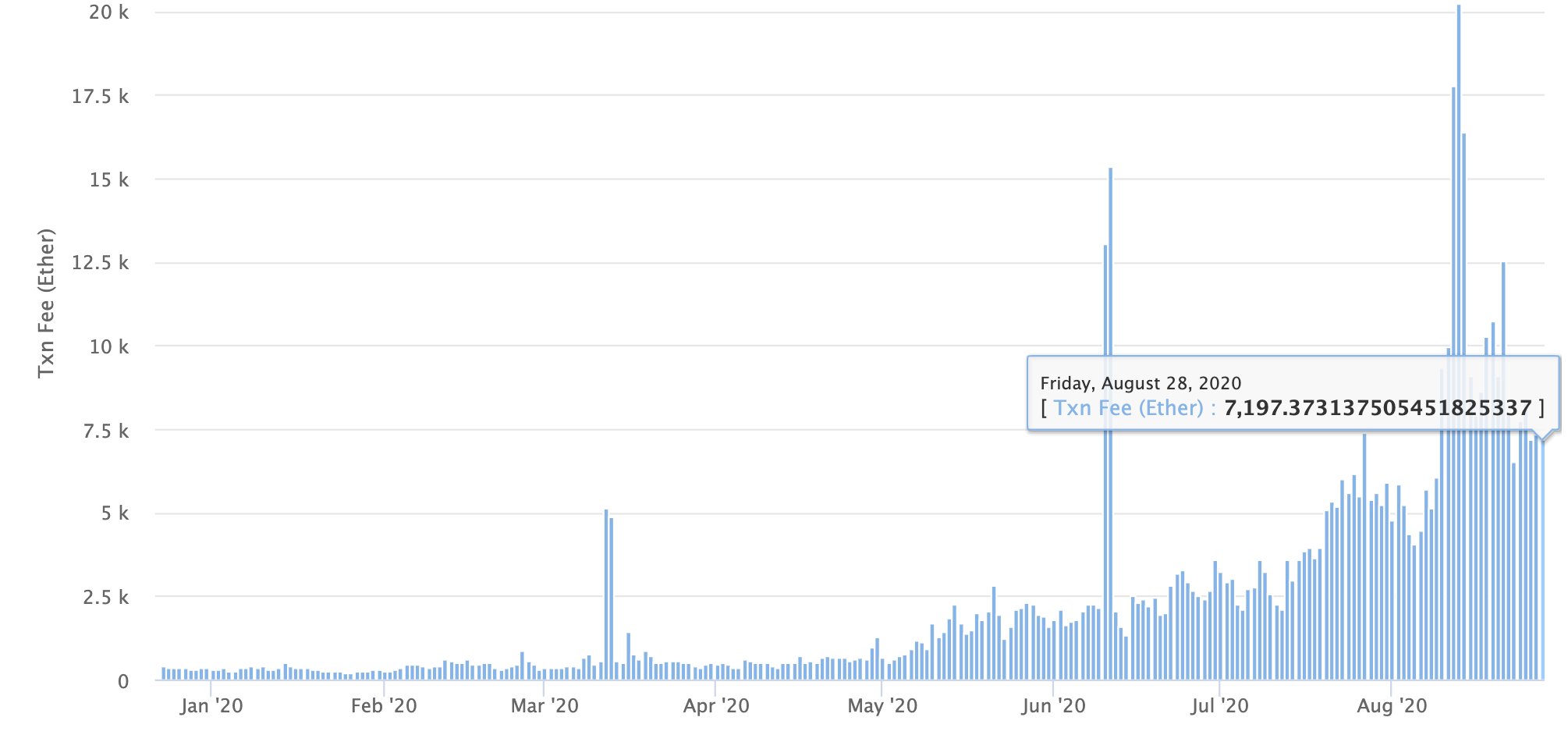 Because the network is congested, nowadays they need to pay some $3 million worth of eth in fees every day.
Most of this is for defi, and while $3 million might look small compared to the billions in trading volumes, those trading volumes are not new money coming in, it's same money changing hands.
So this is probably contributing substantially to the rising eth price, which combined with the ethereum 2.0 nearing its launch, can easily explain this mini-bullishness we're seeing.