Germany's iconic building and current parliament has been stormed by protesters against pandemic measures.
Following a 2km stretch of people from the Brandenburg Gate to the Victory Column, videos now show a gathering in front of Germany's parliament as protesters were able to open the police guarded barricades.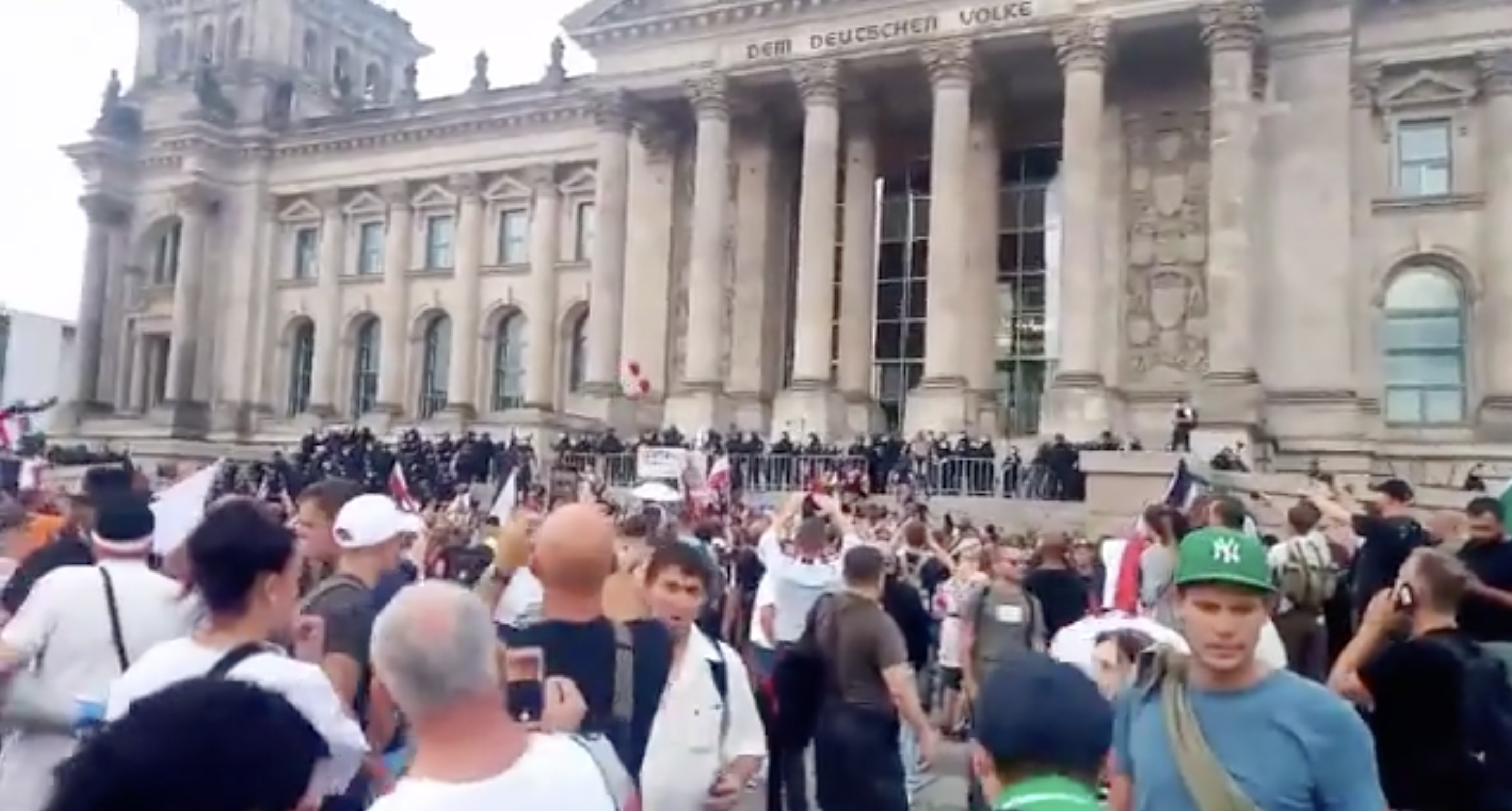 Germany's chancellor for the past nearly two decades, Angela Merkel, has warned that the pandemic impositions are expected to continue for a long time with the media speculating you can get it again after you got it once, suggesting a vaccine would be useless.
You now have to provide the most intimate details of your phone through a QR scan, as well as name and address, before entering a pub, restaurant, caffe, or other relaxing places.
Face masks are apparently becoming compulsory in France, with diktats changing by the day in a way most of us don't even know until you try and enter a pub.
You can't even order at the bar anymore, and standing anywhere is not allowed. You must be seated and you can't talk to other people, so effectively you can't meet someone at the customary place to bring life to earth.
Instead a cult of death appears to be sweeping across Europe with their symbol the black masks as corporate and state owned media keeps track by the second of completely misleading numbers with directly pandemic induced misfortunes amounting to just 20 in 100,000 people, and even then mostly 90+.
Some therefore are now more and more loudly saying this is effectively a second Iraq War, a government imposing its will against the people towards calamity with the consumer based European economies risking destruction because they're prohibited from consuming at the pub and other places, on holidays, at concerts.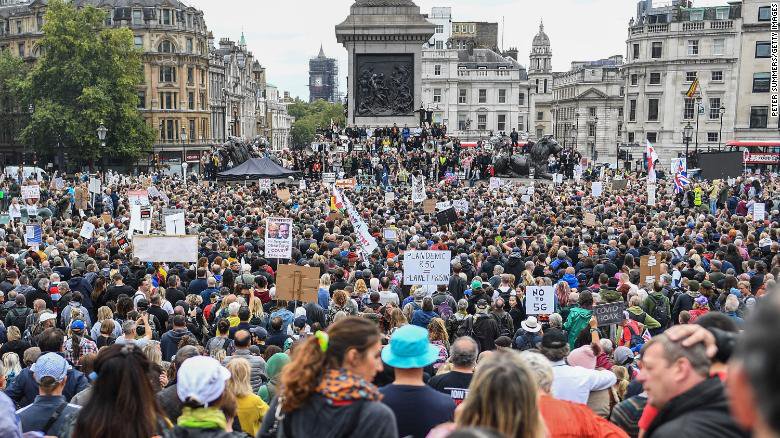 A huge gathering greeted central London today as citizens expressed their anger at the limitations on movement and freedoms.
For the Berlin one however people across Europe were encouraged to attend with many non German flags flying about.
John F. Kennedy's nephew spoke there too and he called the pandemic measures a "crisis of convenience."
In Russia, there was a different sort of protest but with the same general theme, against tyranny and dictatorship.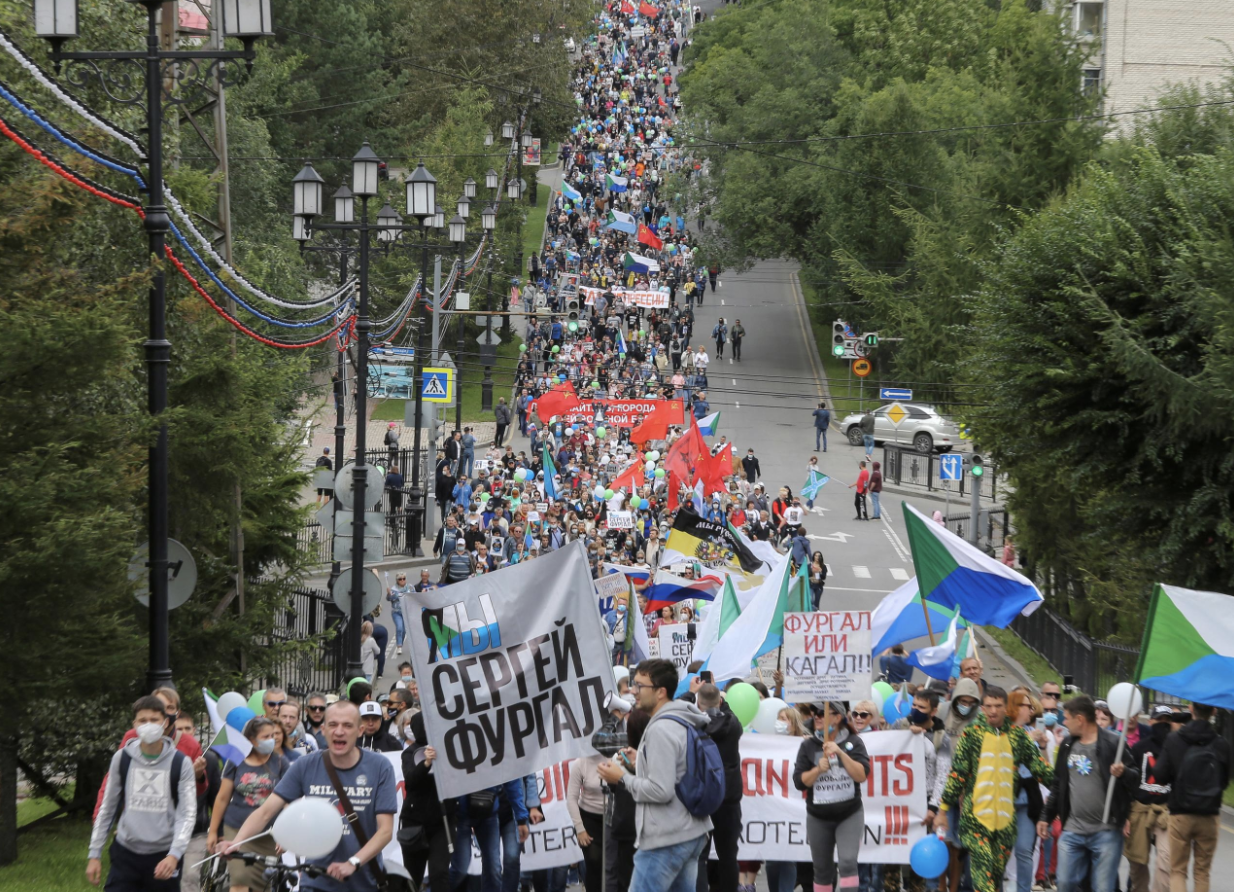 In Russia they protesting against Putin, in America they now protesting about many things, including demanding Jeff Bezos of Amazon raises the minimum wage in a symbolic protest where they unveiled a guillotine in front of his house.
In the Balkans they were protesting about all sorts, with the globe last year also covered in protests.
There's been proposed a certain idea by the French, a jury house of lawmakers, which some call a Citizens Assembly.
The new president of EU, Ursula von der Leyen, promised late last year there would be a European Summit in the style of a Citizens Assembly.
Months on, that hasn't been the case, with much of these pandemic measures – which need to strike a balance among many tradeoffs – having no real accountability as one can complain but there's no real representation of the ordinary people because party politics is hugely dysfunctional and hardly very representative as members of parliament are forced to toe the line under threats of losing their job.
Thus we have this huge disconnect between rulers and the governed, which could be bridged or softened by a jury house to sit alongside other houses, otherwise as we saw with the Iraq War, the people have no real say, and thus tyranny prevails.