Uniswap, an exchange/broker running on ethereum through smart contracts has for the first time overtaken the biggest US based crypto exchange, Coinbase.
In a sign of our times, Coinbase handled 'only' about $370 million in trading volumes for the past 24 hours on its many trading pairs, including bitcoin, eth, and more exotic things like Orchid, that being some "open marketplace for bandwidth built on Ethereum."
While Uniswap has seen a jump in volumes across its many mostly exotic trading pairs, handling $440 million in the past 24 hours as pictured above.
Uniswap trades are on the blockchain, so they can't be faked without considerable costs because ethereum fees are rising due to a significant increase in demand.
Meaning probably almost all of these volumes are real as there's a lot of things to buy and sell on Uniswap in addition to liquidity provision functions which can open arbitrage opportunities.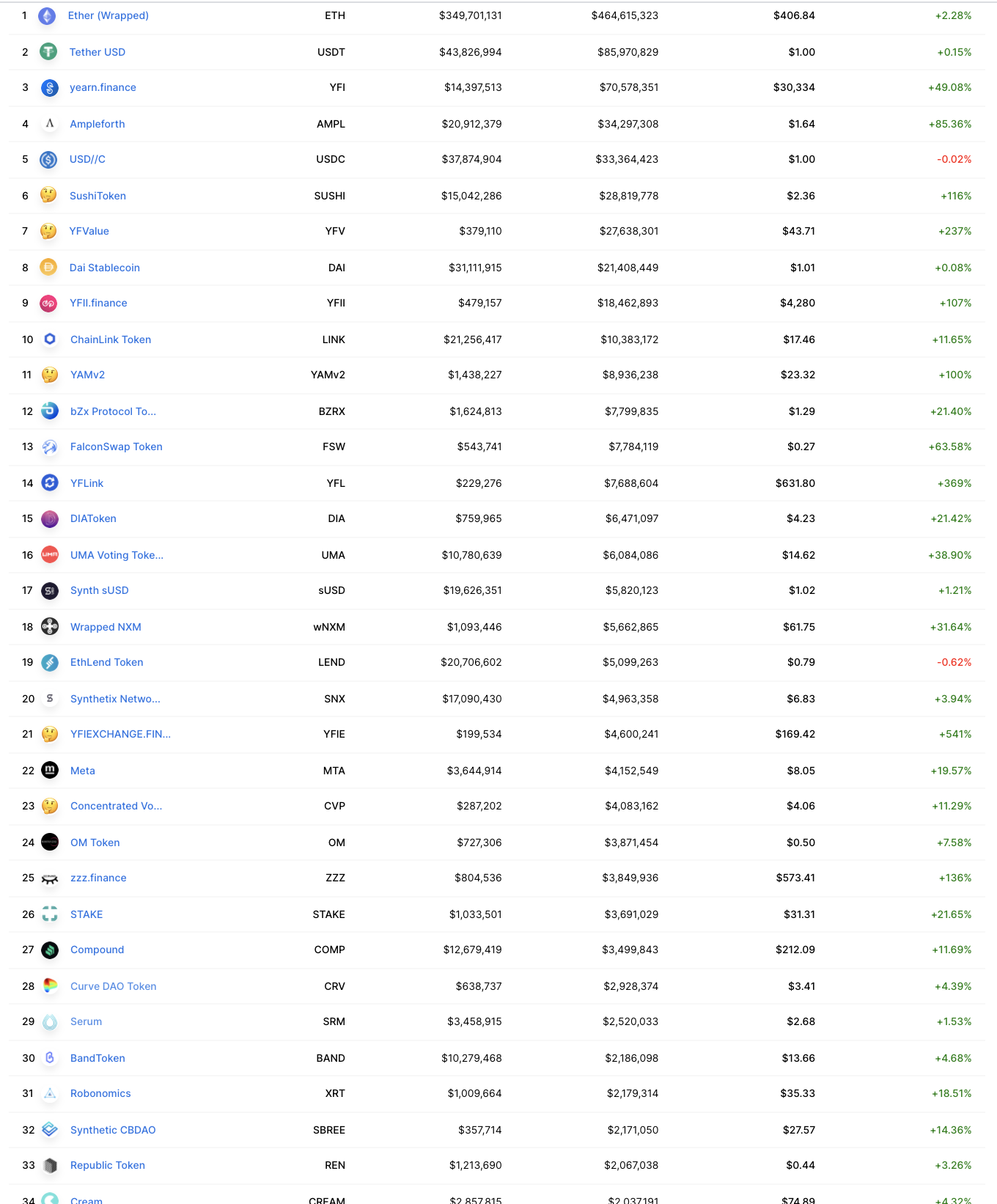 A lot of these tokens are familiar to our readers, but there's also things like Cream here, and Robonomics, and BandToken, and even zzz.
As you know by now a lot of these are rubbish, but some of them are probably not, with apparently some 200 tokens on Uniswap, including sBased.
Nowadays /biz is busy shilling 'randomly' one Uniswap 'gem' as they call them after another.
Frogies can often be wrong however, but sometime they aren't, with it a full time job really to look at these things and most often get rekt.
As a smart contract based decentralized broker, anyone can add anything to Uniswap, including complete rubbish, scam, terrr tokens and whatever other bad things corporate media usually recites.
So you need to do a bit of research and you need to be extra careful because this is a coding space with all these tokens and eth being code money, so don't give access to your MetaMask without being at least on balance a bit confident.
That said, most people have a 'gambling' stash and then a 'proper' crypto stash and then the grandpa stocks one.
Yet this 'gambling' stash is now half a billion apparently, which in the grand scheme of things isn't much really.