Ethereum has been lagging behind bitcoin, with it falling somewhat to nearly $350, before recovering to continue within that range of $350 to $380.
That's while bitcoin has been rising however. It was stuck at $10,200, but now it has just about overtaken $11,000.
The ping pong thus maybe is back on. Eth was clearly leading just two days ago, now bitcoin clearly is the one driving the show.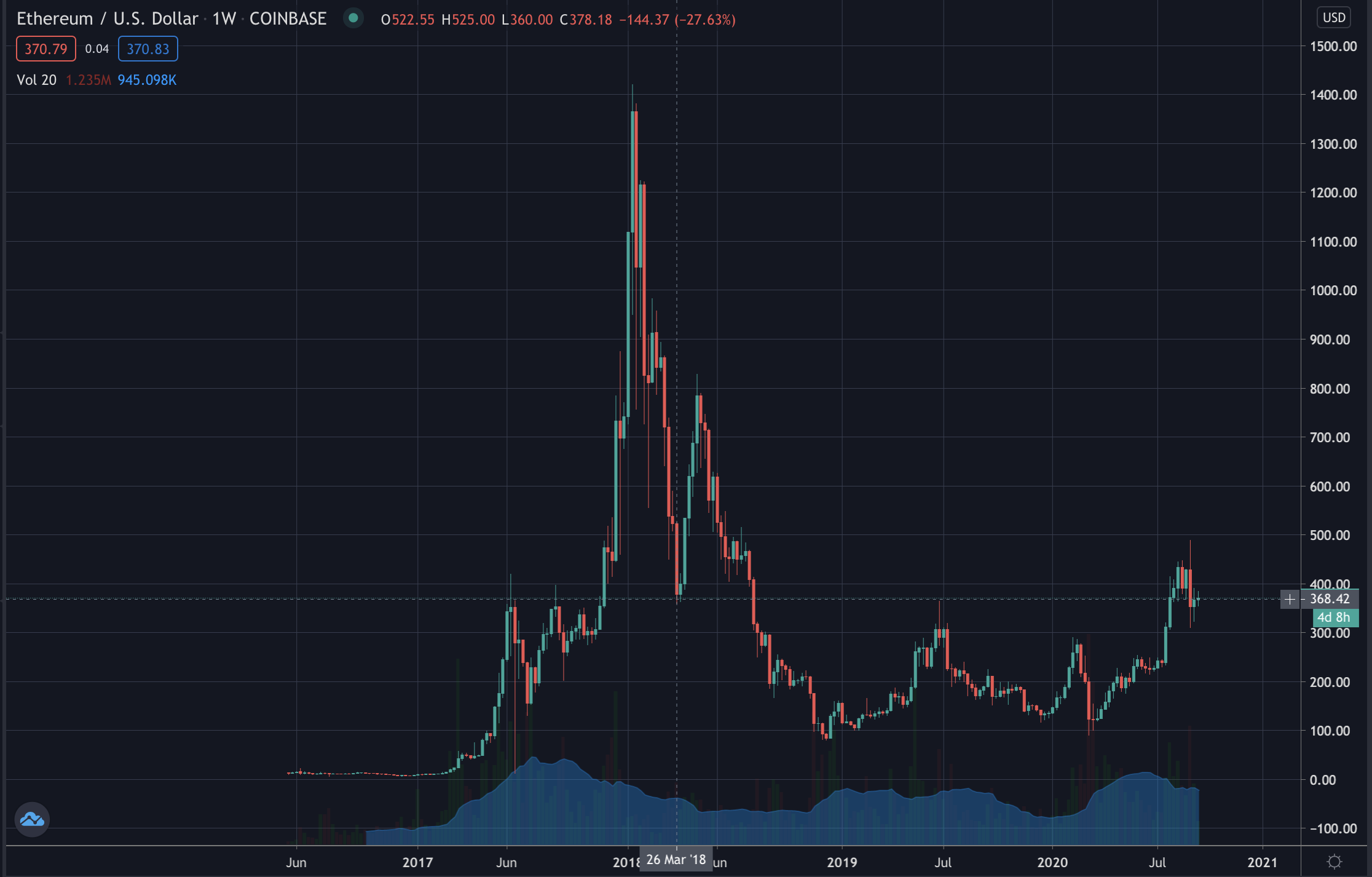 Quite some time since we looked at this weekly chart and why there's this range of $350 to $380 is now a bit clear.
This price level is clearly one of the biggest resistance, or support, ever. So it yoyo-ing here is precisely what you'd expect.
Also we have a new high since bear years, suggesting eth might be in a more bullish position, in part perhaps because of defi.
The new money making opportunities in decentralized finance have clearly given eth an edge this year with bitcoin's new high over last year being a lot less pronounced.
Yet defi is having a bit of a red day with only tokenized bitcoins in green today, while all else is down.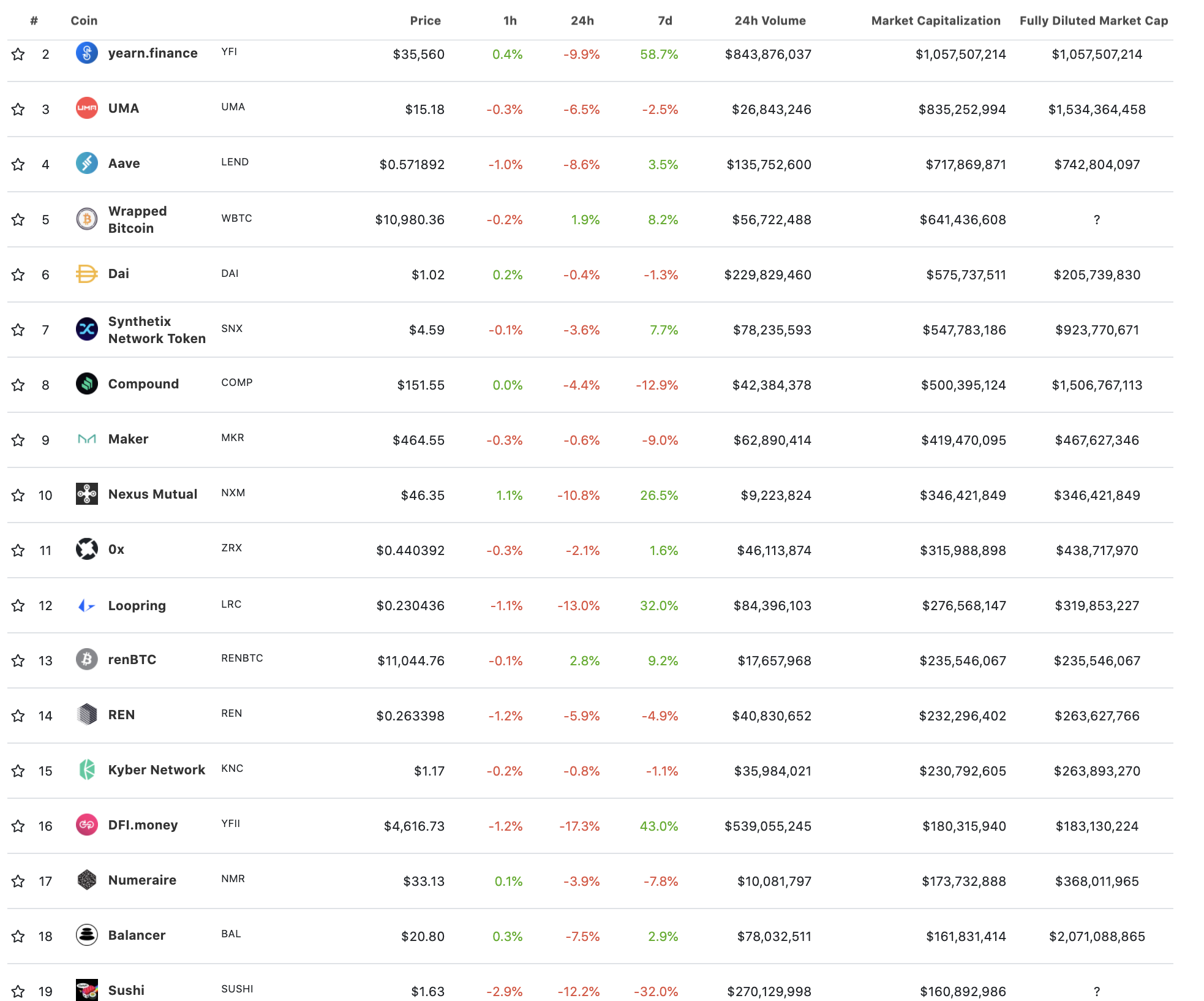 Sushi down there is probably leading this down charge, crashing badly after the worst buyback in history.
The rest seem to have followed for today, with a rare sight of uniform red for defi, a first since we cared to pay attention.
All suggesting this may be temporary, and partially perhaps thanks to bitcoin as that wasn't gaining while eth was, so now eth isn't gaining much while bitcoin is.
Trickle down and trickle up, or ping pong as we call it, could well explain what's going on, with ethereum to have a dry run of the eth 2.0 launch next week, so we'll see how long bitcoin gets to keep the show.