Christmas has come early for many who suddenly find themselves about $1,200 richer following an airdrop on Uniswap (Uni) tokens currently trading at $3.1.
"15% of UNI [150,000,000 UNI] can immediately be claimed by historical liquidity providers, users, and SOCKS redeemers/holders based on a snapshot endingSeptember 1, 2020, at 12:00 am UTC.
4.92% pro-rata to all 49,192 historical LPs [49,166,400 UNI]." So they say.
It looks like all of these circa 50,000 ethereans got 400 uni tokens, including our very own test account, with no discrimination here between rich and poor, and thus the poor and the middle class are probably a lot more excited.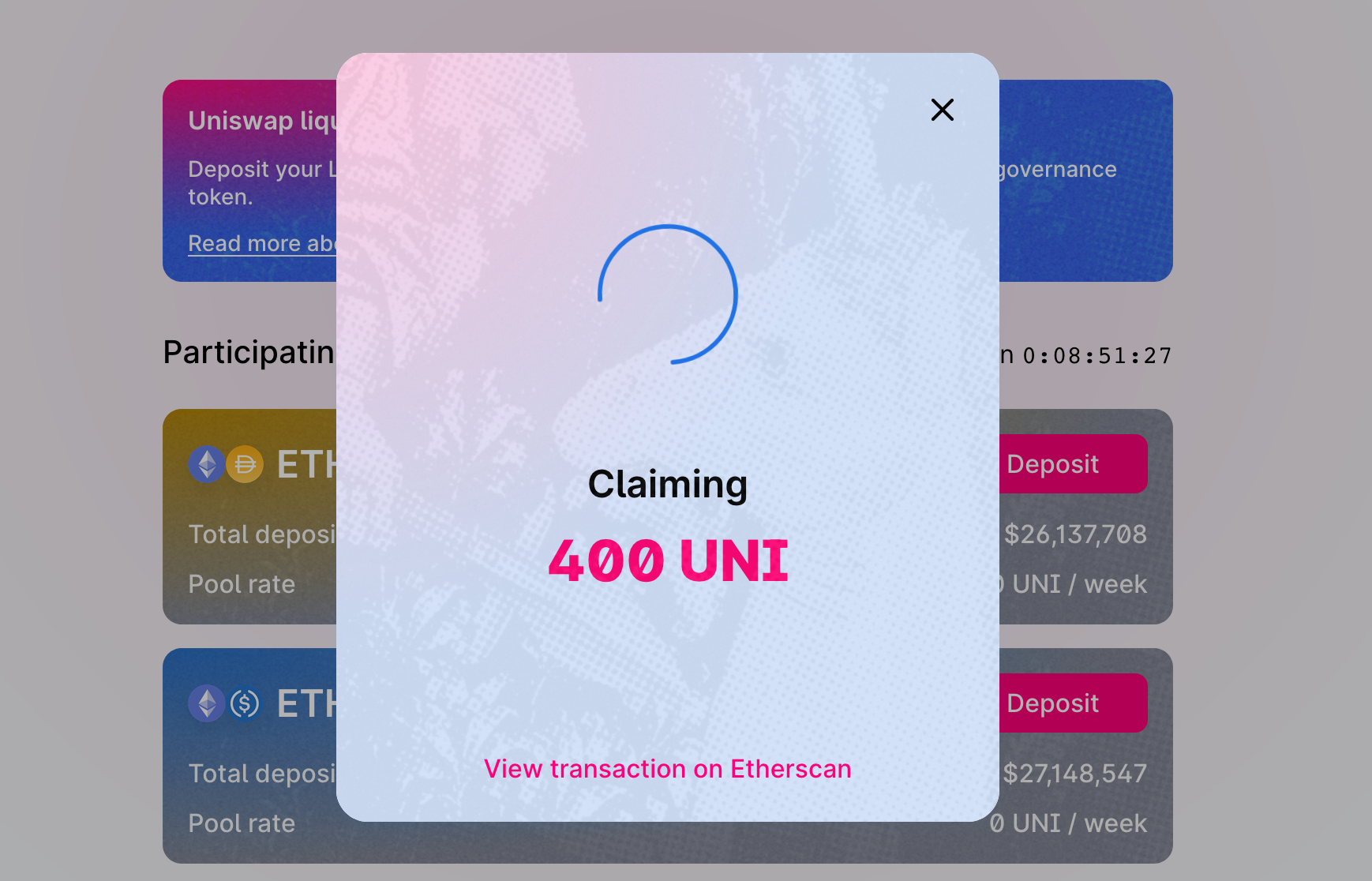 1 billion tokens have been minted with 60% of them to go to users, 15% of which has been distributed in this one off airdrop.
This token is now already trading and presumably soon enough it will be everywhere.
This is "just" a governance token, meaning token holders get to decide what the fees are, how much Liquidity Providers (LPs) get, how much goes to token holders, whether it goes through staking or through buybacks.
Currently Uniswap is handling about half a billion in daily trading volumes across an incredible 9,400 trading pairs with this in a way being the Wikipedia of exchanges in as far as users list pairs, provide liquidity, and much of everything really.
That's generating about $1.5 million a day in revenue from fees or about $534 million a year. Usually you times that by ten, and get a valuation of some $5 billion.
That's without pricing in the potential future growth, with trading pairs here up significantly as last time we looked they were at 8,000.
Even at the straight valuation, however, the token seems to be a bit underpriced currently as it's being valued at about $3 billion.
That might be because at least some who got these tokens might have ditched them straight away without doing the calculations.
In addition that SushiSwap can't quite compete in a flippening way became clear when we all saw they had just 60 trading pairs that have now increased to 100.
Decent, but no where near the thousands of trashcoins and maybe some gems that float on Uniswap with that variety being its key strength.
Tokens like Band and Based and Meme and all sorts have began their journey here, with this not quite an exchange but more a bazar really where anyone can set up shop and start peddling their exotic goods from across the world.